Sailing club members get through the winter months
The winter months always seem dark and gloomy without our on-water events, but the Corinthians Chesapeake Bay Fleet take to land events to bide the time.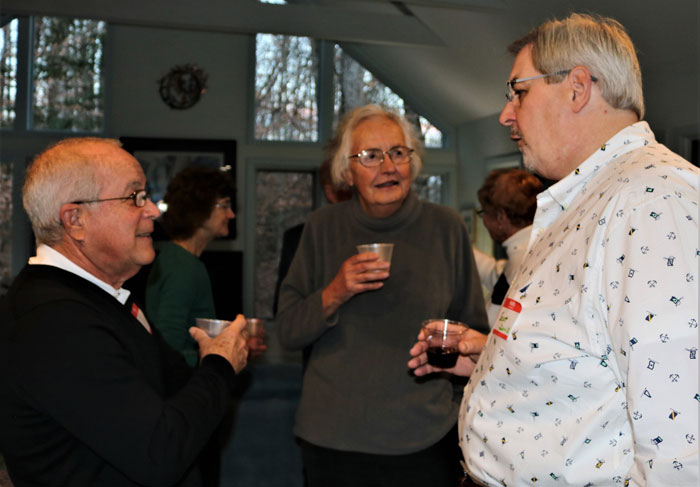 Mary West once again provided a warm and welcoming atmosphere at her Crownsville home to host the annual Bah Humbug! party. The fleet and prospective members gathered for food, drink, and socialization. The potluck this year was more of a meatball tasting contest with plenty of salads and other goodies to try. Thirty-six people attended, but some of the regulars did not and were sorely missed. New member Andy Killgore attended, and Cynthia Pyron was back on her feet (literally) and ready to announce an award. Mary West won the coveted Cooke Trophy for exemplary service as director and secretary of The Corinthians, and for reorganizing the member yearbook. Congrats to Mary!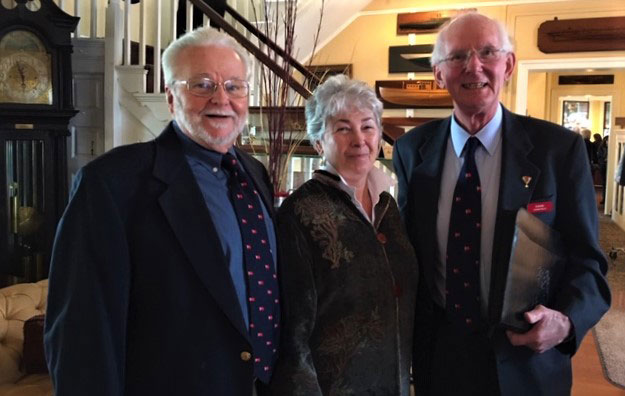 Gam at the top of the Bay
In early February, the fleet gathered at the top of the Bay for a gam at the historic Corinthian Yacht Club in Essington, PA. This venue is always a delight, and this year's speaker was our own David Hornbach who spoke on Offshore Passage Making. Twenty-eight Chesapeake Bay Fleet members and guests listened to war stories and practical advice on how to find crew spots on boats participating in various ocean rallies around the world. Weather and conditions experienced on the Salty Dog and Caribbean 1500 rallies can be high on the "most challenging" list. Corinthians Master Richard Tull was in attendance and thanked David for his presentation and David and Jenny Shinkfield for hosting this very successful gam.
Coming up!
Our next two events are planned for Saturday, March 7: one at the Elk Club in Annapolis for mid and lower Bay members, and another in the Philadelphia area for the Upper Bay members. The Annapolis luncheon will feature a video about the Charles W. Morgan: Last Wooden Whaling Ship. The luncheon in Essington will feature Chip Seltzer on the art of the Corinthian Yacht Club. For those who have not visited, the CYC is like an art gallery and nautical museum rolled into an elegant yacht club. Both promise to be entertaining gams.
Be sure to check our website for these and more calendar events. We look forward to seeing current and prospective members at any and all of these events.
By Susan Theuns and Robin Meigel