Explore the Towns of the Rap by Sailboat
Experienced Southern Bay cruisers will share two things about Stingray Point, marking the southern side of the entrance to Virginia's Rappahannock River. First, they'll tell you to mind your depth and not stray inside the mark. Next, they'll tell you how Captain John Smith was stung by a stingray there in the 17th century, lending the point its name as well as that of Antipoison Creek (on the northern side), where native Americans supposedly fetched the cure.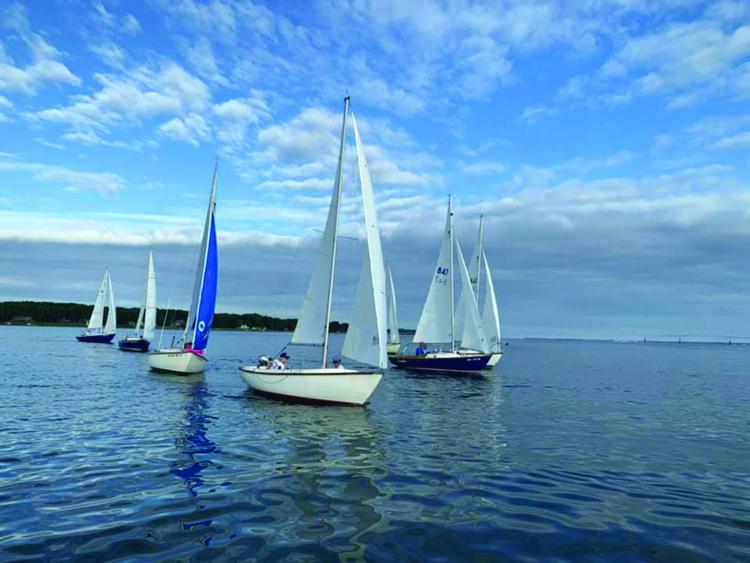 Whether you enter "the Rap" or "the River," as it's known locally, from Stingray Point or from Windmill Point on the northern end, you'll find a wonderful cruising ground with long, interesting tributaries to explore and secluded anchorages galore. For cruisers who enjoy tying up, stretching their legs, exploring small towns, and finding ice cream shops and restaurants, there are three towns on the Rapphannock worth checking out: Deltaville, Irvington, and Urbanna.
For insider tidbits, we reached out to Jerry Latell of Latell Sailmakers/ Evolution Sails Chesapeake in Deltaville, who's always happy to promote the area and had many current restaurant and activity suggestions for visiting sailors.
Deltaville
If you like towns with a cute downtown to stroll, do not expect that from Deltaville, which is a bit more spread out—but do expect quality marinas (some offering loaner bikes and cars) and marine services (such as Latell Sailmakers), Norton Sailing School and Yacht Charters, boat brokerages, a well-stocked West Marine with a knowledgeable staff, and J&W Seafood, an excellent seafood store that also sells homemade salads and very good wine.
The Deltaville Maritime Museum, which was destroyed from a 2012 fire, rose from the ashes two years later. The museum houses exhibits and boasts a lovely outdoor pavilion for rent for weddings and private events. During the season, visitors may embark on a tour of Mill and Jackson Creeks on the 1953 round-stern deadrise Only Son. At print time as we all practiced social distancing, the (then closed) museum encouraged visitors to stroll the walking trails of its Holly Point Nature Park, which is open from dawn until dusk.
When it comes to restaurants, locals love The Table right in the center of town for lunch and dinner for homemade recipes made with fresh ingredients. Also visit The Table To-Go across the street for prepared foods, baked goods, sandwiches, and frozen custard. A newer option, in what used to be called Cocomo's on Broad Creek, is the Deltaville Tap and Raw Bar for seafood, craft beers and cocktails, and wine.
If you travel farther up the Rap to Locklies Creek, you'll find the popular Merroir (a play on words from the French terroir for flavor with a sense of place and mer for ocean). Merroir is a "tasting room," so expect raw or grilled food and oysters, as it's part of the family-owned Rappahannock Oyster Company. All food is served small-plate-style with craft brews and "world famous" wines.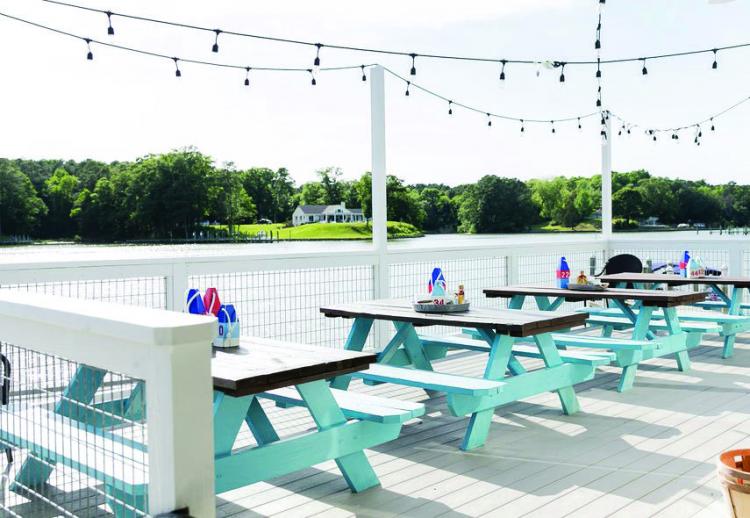 Irvington
On the northern side of the river, aka the "northern neck," on the far side of the Rappahannock River Bridge, you'll find Carter Creek. If you arrive by sailboat at the mouth of the creek on a Wednesday evening in summer, as this editor did, you'll note the largest collection of Cape Dory Typhoons on the Bay racing with the Rappahannock River Yacht Club, an active club, located in West Irvington where it's been since 1936.
A little farther up the creek, you'll find the well-known Tides Inn, a resort that's undergoing a "refresh" and will expand its marina as well. The resort is comprised of 70 guest suites, including four all new luxury suites, a marina, full spa, golf course, sailing school, and several restaurants that come highly recommended by our sailmaker informant.
For casual dining, there's the Chesapeake Restaurant & Terrace with its "unique spin on coastal cuisine." Down by the pool is the Fish Hawk Oyster Bar. The upstairs patio is Latell's favorite for the view, the vibe, and live music. "It's one of the coolest places in the whole area," he says.
It's about a half mile walk into town, where visiting sailors will find high-end boutiques and nice restaurants. Among local favorites are The Dredge, The Local, and The Office (which used to be a dentist's office!).
The Triangle Trolley runs between Irvington, White Stone, and Kilmarnock to various boat basins, restaurants, and shopping areas (including a movie theater, putt putt golf, and go-carts) for 50 cents per person on Fridays, Saturdays, and holiday weekend Sundays.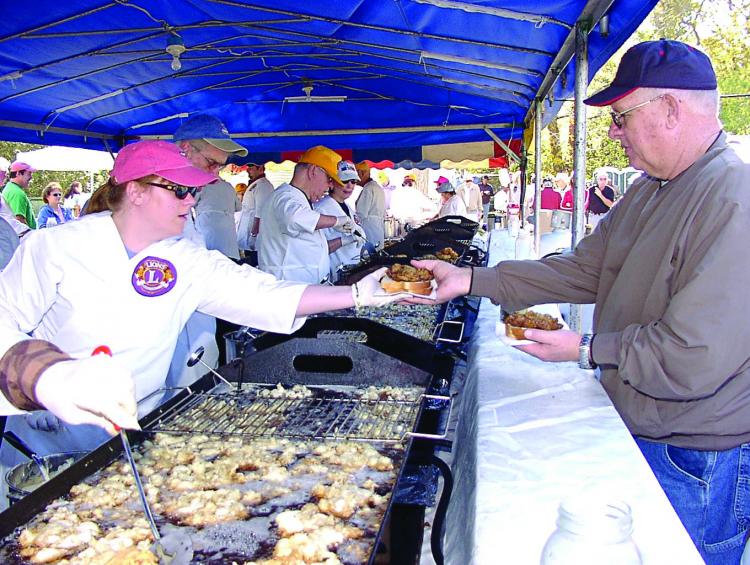 Urbanna
If you travel farther up the Rap, past the Corrotoman (oddly pronounced "ker'-a-to-man" by locals), and on to the south side of the river, you'll find Urbanna, home of Virginia's Official Oyster Festival (November 6-7). The colonial port attracts sailors for its easy, affordable overnight dockage, and walkability.
"The town marina is one of the friendliest anywhere," says Latell. "You can go for lunch and tie up for no charge."
Among the restaurants locals like are the Portside Grill on Urbanna Creek and Something Different for barbeque (find a full list and descriptions at urbanna.com). Walking to shops and a weekend farmer's market are good options, too.
Running from Memorial Day through Labor Day, the Urbanna Trolley only costs a quarter and will take you to a putt-putt golf course, ice cream shop, market, park, and several restaurants.
Learn more at virginiasriverrealm.com
~ By Molly Winans