Crew task list for day one:
stow food, luggage, and personal gear
seek out provisioning extras
check the tanks
toy and equipment inventory
babysitting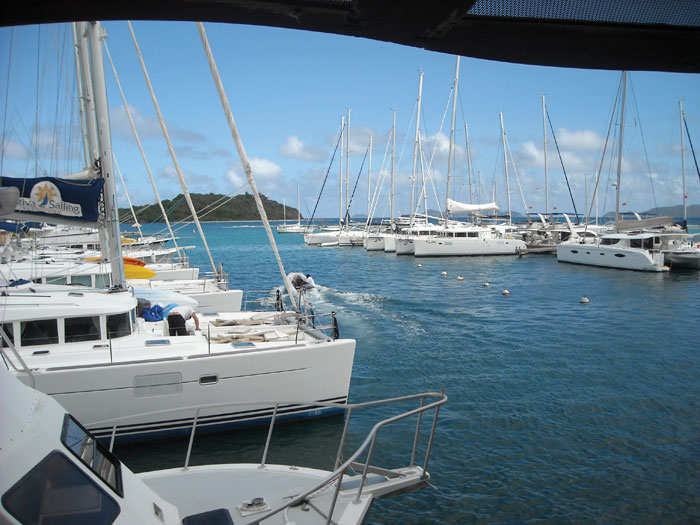 Start by corraling the crew and assigning the tasks
On the first day of a sailing charter, it's easy to overwhelm base personnel on the first day of a charter, especially when they're trying to get boats ready to depart. Constant interruptions from curious or confused customers are no help, and chaos only delays your departure. It's best to corral your crew and assign tasks to keep everyone busy while you, as the captain, manage last-minute payment details and attend the chart and technical briefings. Not just busywork, these five jobs need doing and give everyone a sense of purpose in getting on the way to a fun cruise.

1. Stowing food, luggage, personal gear
Most people get full or partial provisioning from the charter base, and the food (especially the non-perishables) will be waiting aboard when you arrive. Ask someone in your crew to take charge in checking that all that was ordered has arrived and to stow it appropriately. Ask them to make a location list so you know where to find the pasta or toilet paper when halfway through the cruise. Ask everyone to unpack their own gear and find a storage place for empty luggage or other larger items that you won't need during the week.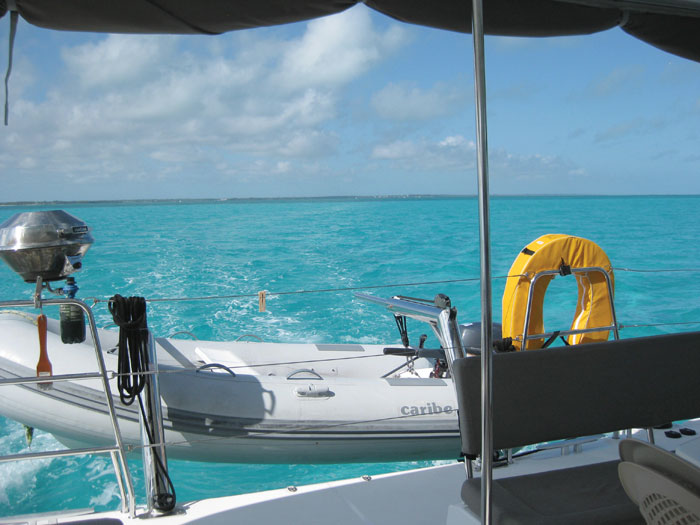 2. Provisioning
There are always extra goodies that people want aboard whether it's a favorite snack, wine, alcohol, or other treats, so after you take inventory of what you've received from the base provisioning, make a list and send someone to the grocery store to get the final items. More than two at the store will result in shopping by committee, which usually means overbuying; so send one who's organized and one who can carry heavy stuff as a team. All this extra stuff will also have to be stowed, making more work while you're busy with the boat briefings.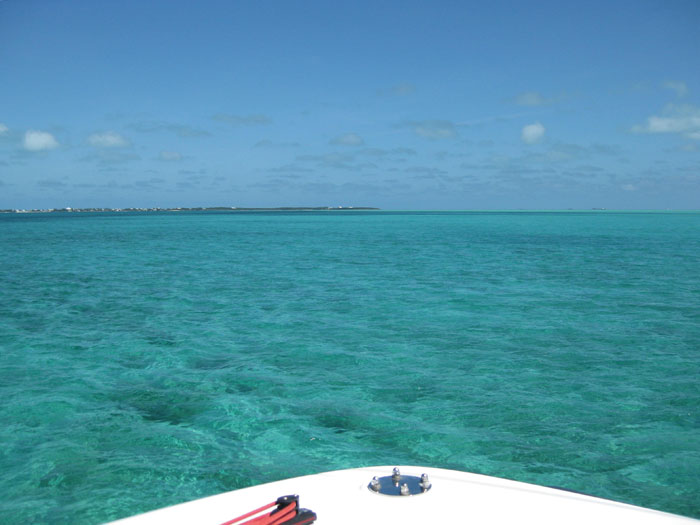 3. Tanks
Most likely, your base personnel will have already topped up fuel, but assign someone to check on the water tanks and fill them if necessary. Water is a precious commodity on a charter boat, so make sure you leave with as much as possible. Also, make sure your holding tanks are empty to minimize smell.
4. Toy and equipment inventory
Sometimes you will order supplementary equipment like standup paddleboards and kayaks. Make sure you have them aboard and that they are stowed properly. Check the condition of kayaks, SUPs, mask/snorkel/fins, crab or lobster traps, dinghy pumps and oars, or floaty toys. Have someone lash the bigger items to the stanchions on deck while someone else washes and stores your masks and snorkels, which are usually sandy and covered with mildew.
Most companies will also provide a list of all onboard tools and galley items. Although I've never seen a charter base be too strict about this, the idea is that you come back with all the cups, spoons, pots, pans, coffee makers and so on or be charged for what's missing. Be sure the last charter group delivered what was expected. You may find that you don't have a screwdriver or a wine opener, but if discovered early, you still have time to ask the base for something or buy it at the store.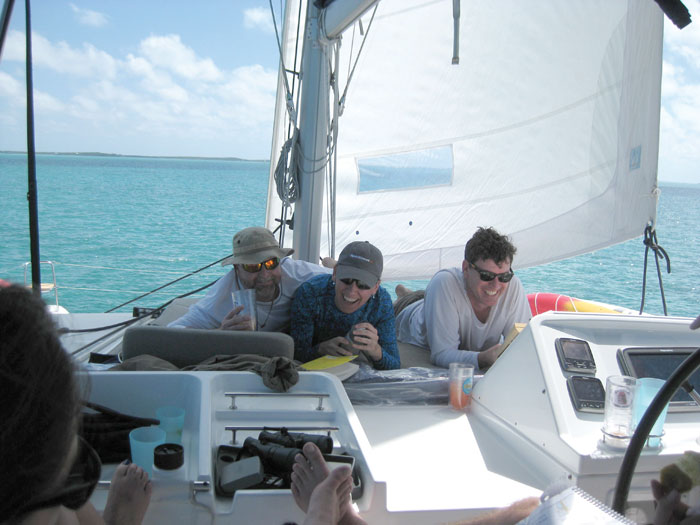 5. Babysitting
The first day of charter is usually busy but also a mix of hurry-up and wait. Kids get bored, tired, hungry, hot, and generally unruly. Assign at least one person to tend to their needs. Maybe there's a place they can play or swim. Maybe they can nap under a tree or in a cabin while others ready the vessel. A boat is a new environment for kids, so get them used to it and teach them how to move about, where to find food, and what equipment to stay away from. Larger kids can be put to work so that they feel included. Have them help with provisions, check the dinghy for a plug, painter, and oars, and find and count the PFDs.
Everyone should feel like a part of the adventure
These tasks are not just meant to keep your crew out of the hair of the base personnel. They're designed to get everyone involved so they feel like a vital part of the adventure and also to help the boat prepare to depart so you can start your vacation sooner.
by Zuzana Prochazka