Five Steps to Being a Top Marina Slip Holder
Everyone has an opinion when it comes to choosing the right marina. Potential clients are looking at dock space, amenities, and marina grounds. Here's something you may not realize: marinas have needs too. The marina slip-holder relationship flows both ways.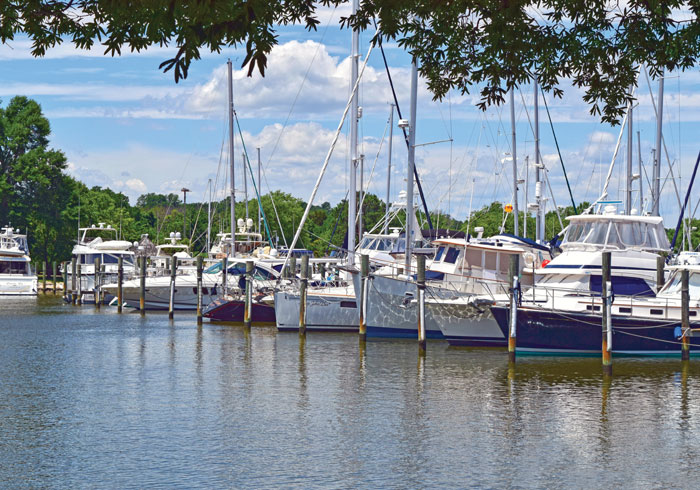 Keep Track of Your Stuff
Whether you pull into a marina looking for an annual slip or just a place to park for a night or two, there are some things to consider. Is your boat a project boat? Some marinas have working yards and are okay with owners working on their boats in the water. Marinas that have a more resort vibe might not allow you to power-sand your toe rail in your slip. If your boat is a project boat, find out what's allowed so that tensions don't flare.
How many toys do you have in your armada? Before you pull in with stand up paddleboards (SUPs), kayaks, and a dinghy, make sure you talk to your marina about where toys are allowed to be stored and launched. There are some marinas that actually don't allow dinghies to be kept at the dinghy dock. Others don't want davits and a tender sticking out of your slip. Is it a long way from where kayaks and SUPs are stored to where they can be launched into the water? If you show up and dump all of your toys in the wrong place, that might put you into the less-than-desirable slip-holder column.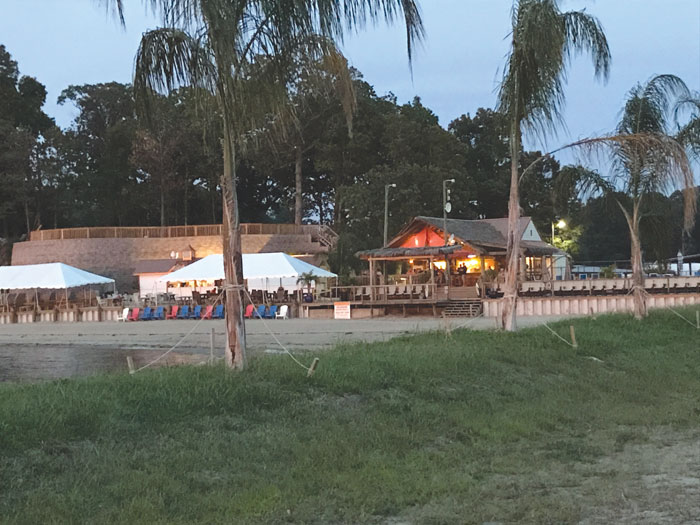 Get Involved
Bob Green, slip manager at Herrington Harbour, says one of the things he thinks makes a good slip holder is one that participates fully in marina activities. "We have a lot of events and functions at our marina, and we like seeing as many people get involved as possible," says Green. He also says marinas like to see people take their boats out and use them, and for slip holders to use the amenities offered when they're around the marina.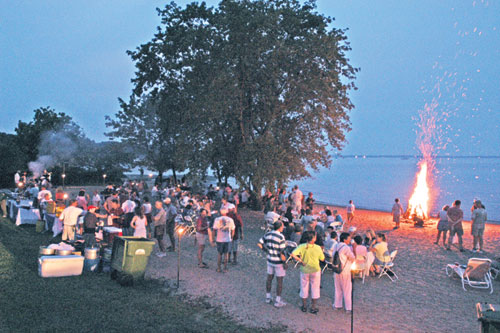 Follow the Rules
No matter where you keep your boat, marina managers all over the Chesapeake and beyond agree that a good slip holder pays their bills on time. Make sure you understand your contract, extra fees, electric, and payment expectations. Some places require you to pay in full up front, whether you have an annual slip or are just passing through. Talk to your marina manager about payment schedules and extra costs to avoid misunderstandings.
Marinas also want their docks to look as nice as possible. Nobody likes to see derelict boats or finger piers cluttered with junk. This not only keeps the marina looking clean and inviting, but it's also a safety issue. In severe weather, boats that are not well kept can have loose parts blowing off and endangering others, or worse: such boats might sink in the slip. Cluttered finger piers or docks can be a trip hazard, block the flow of foot traffic and dock carts, and may even cause someone to fall into the water.
Ignore the Myths
If you listen to the coconut telegraph, you might think marinas choose boats based on make and model, how many people will be on board, and whether or not you have furry crew mates. Green assures boat owners that all boats are considered equally based on availability for that size boat.
"We have a certain number of annual and transient slips, and we are a pet friendly marina," he says. "We welcome any boats that we have space for, we don't prioritize based on the type of boat." You don't have to have the most expensive boat, you just need to snag an open slip and follow the basic rules.
Create Community
It's a good idea to know the rules of your marina, keep an open conversation going with management, and help our your fellow slip holders if you see them struggling to stay on track. Nobody wants to get a "Dear Slipholder, it has come to our attention that..." letter.
It's a community, and everyone needs to do their part to make the community enjoyable and safe. The marina wants to keep customers happy; that's their job. So if something isn't working out for you, let them know. Green says that at Herrington Harbour, "We focus more than anything on how to be a good marina, and that way we can attract the good slipholders."
Find a Chesapeake marina here.
By Cindy Wallach