A New Way to Communicate Pop-Up Raftups for the 2019 Season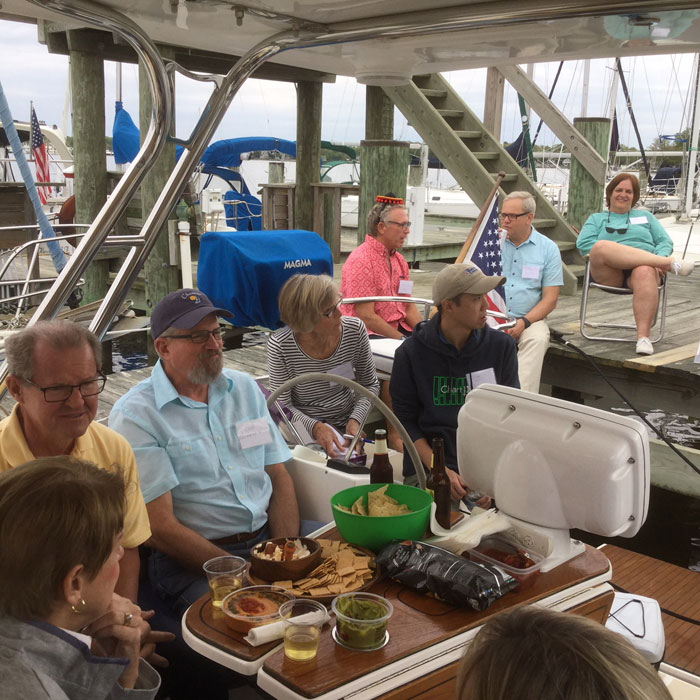 The Hunter Sailing Association #1 (HSA1) will kick off the 2019 cruising season with a spring fling raftup in early May. It will be followed by nearly a dozen club events to include the popular celebrations on major holidays, the summer solstice, and pirates' weekend. New this year, club members will be able to use the club's website to announce "pop-up raftups" which will be impromptu cruising events for those weekends when the weather is just too perfect to pass up.
The club looks forward to two events in March before the sailing season kicks into high gear. HSA-1 is hosting our March 2 Winter Brunch at Federal House in Annapolis. We are thrilled that Dr. Susan B.M. Langley, State Underwater Archaeologist with the Maryland Historical Trust, will be sharing her knowledge of pirates and privateers on the Chesapeake Bay. A few weeks later, the club looks forward to our sock burning and the launch of another active season of sailing, scheduled for March 23 at Herrington Harbour North.
We look forward to seeing all of our current members and any new members on the Bay at all of our events. If you have a Hunter in the mid-Chesapeake Bay and are not a member, please check out our club online, or email our commodore or vice commodore to learn more about the benefits of membership. Membership includes access to all club cruises and events and a direct connection to a network of Bay Hunter owners.