A Nifty Fifties Time
YOWZA! YOWZA! YOWZA! A nifty fifties time was had by all as we 'sailed around the clock' at the 2019 Old Point Comfort Yacht Club (OPCYC) Commodores Ball! The theme was the 1950s-Swinging Back In Time, with nearly 100 guys and gals in attendance. Many participated in the attire of the era, from greaser's to gallant yachtsmen, from poodle skirts to professors, they were too cool for school and the joint was a jumpin'!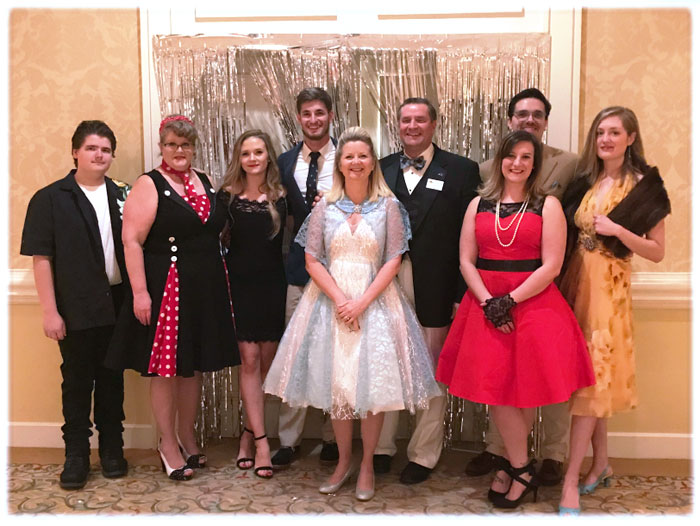 The event was held at the stately Norfolk Yacht Club. The facilities, fare, and decorations, in their elegance and preparation, were fit for admiralty and second to none. The evening started with cocktails and mingling as we looked out at the sparkling twilight, adorned by fair winds and following seas over the Lafayette River and marina. Background music of the era by A+Coastal set the mood. After a delicious dinner, our gracious commodore, JD Hay, called an all-hands meeting to celebrate and acknowledge members of the OPCYC crew for their faithful service and participation in a very successful 2018. Then, the new OPCYC board was announced, and we swung, swooned, rocked, and jitter bugged the rest of the night away to the sights, sounds, and memories of those happy days, the 50s. What a great kickoff to a new and fun-filled year of adventures on the high seas of the Chesapeake Bay and beyond. YOWZA…the evening was a real gas!