A Cruising Sailor's Postcard from the Abacos, Bahamas
We rowed in, two dinghies side by side. Anchoring off a postcard-worthy beach, we grabbed our supplies before wading ashore—some tequila, a machete, an expandable boat hook, and a lighter. The sun was racing across the sky, and we had a bit of work to do before dusk.
The boat hook, known to us as a coconut retrieval device or CRD, was a bit janky, but if we were to avoid climbing these very straight palm trees for coconuts, it was a vital tool. The three of us cruising sailors—I, my girlfriend Coby, and our friend Larry—were determined to enjoy cocktails of tequila with fresh coconut water, sitting in the nook of a lagoon that could have been a movie set. One by one the coconuts fell and gave us fresh water for cocktails. The sun set, the bugs came to life, and we built a small fire on the beach. This was nearly perfect. This was life in the northern Abacos.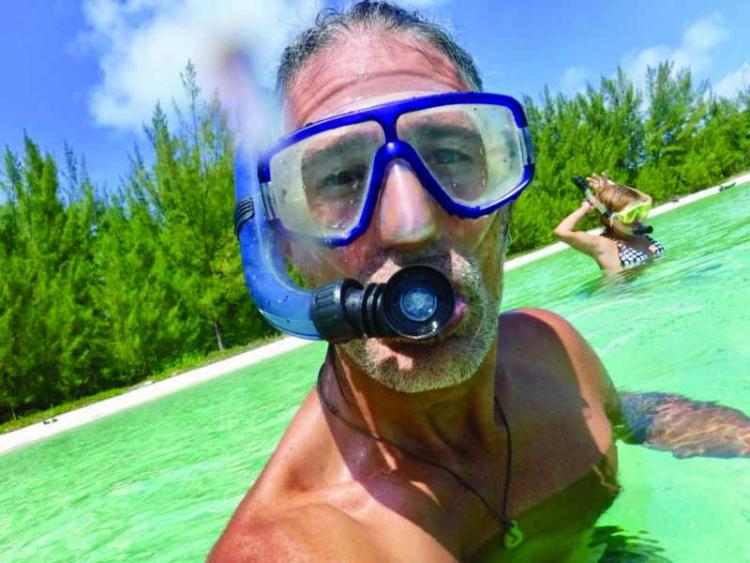 Occupying the northeastern edge of the Bahamas, the Abaco Islands stretch over 120 miles of crystal waters and isolated beaches. Grand Cay and Walkers Cay—and let's establish right now that Cay is pronounced Key—lie at their northern tip, a mecca for South Florida fishing boats. Rosie's Bar on Grand Cay will sell you a cold Kalik while you clear in—if you have enough keel draft to get in the basin. Watch the holding here and in nearby Wells Bay. The best among us have been known to drag there.
Crab Cay, off the tip of Angelfish Point in the elbow of Little Abaco and Great Abaco, offers scant protection from winds, and anchoring will always be a ways from the beach. But this is one of those spots where you can sneak in a fair bit closer than the charts would have you think. It makes for a fine stopping point on travels east and west in settled weather. The coconut hunting is pretty good, too, should you head ashore.
Allan's Pensacola sits ahead as you make the turn south around the edge of Little Abaco. Once you navigate the winding entrance, the anchorage offers plentiful sandy patches to drop the hook and an enjoyable hiking trail from the Sea of Abaco side over to the Atlantic. The Atlantic beach has become a destination for its signing trees, where cruisers patch together flotsam calling cards of boat names, hailing ports, and crews. Hurricane Dorian lay waste to much of what was there, but a smattering of the old signs remains and some new ones have begun to show up as well. It's a beautiful anchorage and a fine hike.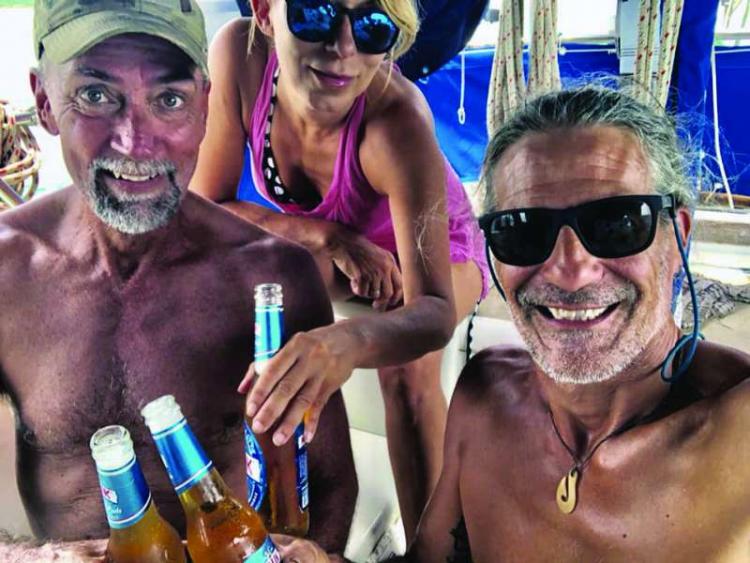 Powell Cay has a wide arcing beach that fronts a huge, wide-open anchorage. There is a fabulous trail on land at the northern end of the anchorage with views out over the basin. An old, sunken sailboat makes for good diving. While it's a large site, you will usually find a peaceful respite awaiting.
Manjack Cay lies a short sail south of Powell, famous among seasonal cruisers of the Abacos. The anchorage at Manjack Cay South is known colloquially as Herrington Harbor after Bill Herrington, who with his partner Leslie settled this idyllic island decades ago. The basin has room for boats aplenty and decent protection in winds from north to east, but you'll need to sneak away if a cold front sends things clocking to the west.
Adventure of all sorts awaits you on Manjack. Head up the creek behind Rat Cay, accessible at high tide in the dinghy or most anytime in a kayak, to observe the turtles that swim through the creek. There is an art walk that, like the signing trees at Allans Pensacola, has been lovingly crafted from flotsam. A long path from Palapa Beach to the Atlantic is both well marked and well worth the trek—several miles of undisturbed, nearly perfect beach frame a shockingly clear blue Atlantic Ocean. Bring snorkel gear for the reef, and bring shade and drinks, too. It's a fair hike across the island.
Green Turtle Cay lies just to the south, the Abacos' out-island hub of commercial activity. New Plymouth's narrow streets and colorful colonial-era homes are your first decent stop for provisions and distractions as you cruise towards the south. Anchor off of the government dock in settled weather, or take protection in White or Black Sounds in a blow, but watch the holding. Drop the hook on a sandy patch and be sure it's well set. Green Turtle boasts restaurants, marinas, a liquor store, a professional boat yard with a lift, and more.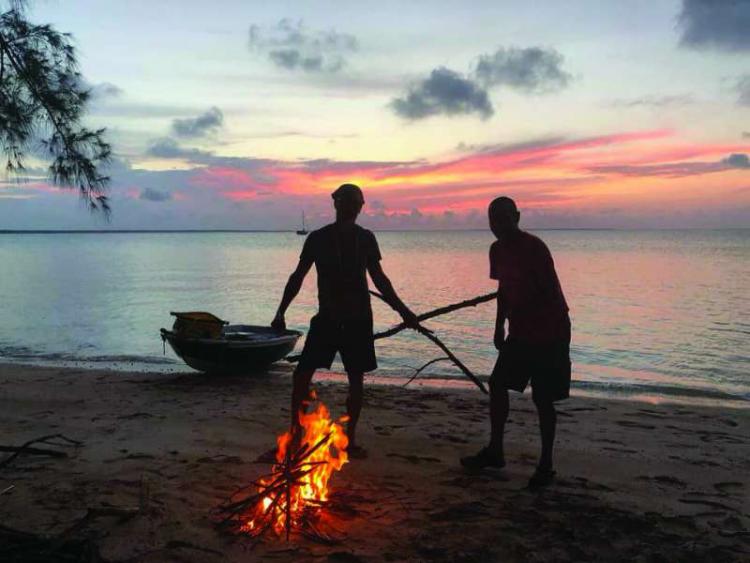 When it's time to round The Whale, you will exit the Sea of Abaco in the Whale Cay Channel and skirt around Whale Cay in the Atlantic. This infamous yet short detour is well known for giving unsuspecting boaters a healthy tossing in the wrong weather, and morning checks over the VHF for "Reports on the Whale" are commonplace. Put out your feelers, take in the advice, and remember you can always bail out before you go out. Remember, there are old sailors and there are bold sailors, but there are precious few old, bold sailors.
Rounding The Whale takes you out of the northern Abacos and on towards Marsh Harbour and all the riches that the southern part of this island chain has to offer. And on that list is the picturesque, postcard-like Water Cay, where Larry and Coby and I rowed ashore, CRD in hand, where coconuts fell and the fire burned. It was everything the Abacos has to offer.
About the Author: John Herlig is the author of the "Handy VHF Reference" available on amazon.com. He teaches at Cruisers University during the Annapolis Boat Show and is the host of the podcast Seabird.
Find more cruising articles here.