Rocky Coast Plus Picturesque Villages: the Joys of Maine Sailing
Few places in the world offer the cruising sailor the diversity of on-water experiences combined with hundreds of picturesque villages for on-land exploration as does the rocky coast of Maine. In fact, many veteran Maine cruisers call the area around Penobscot Bay "the greatest cruising ground in the world."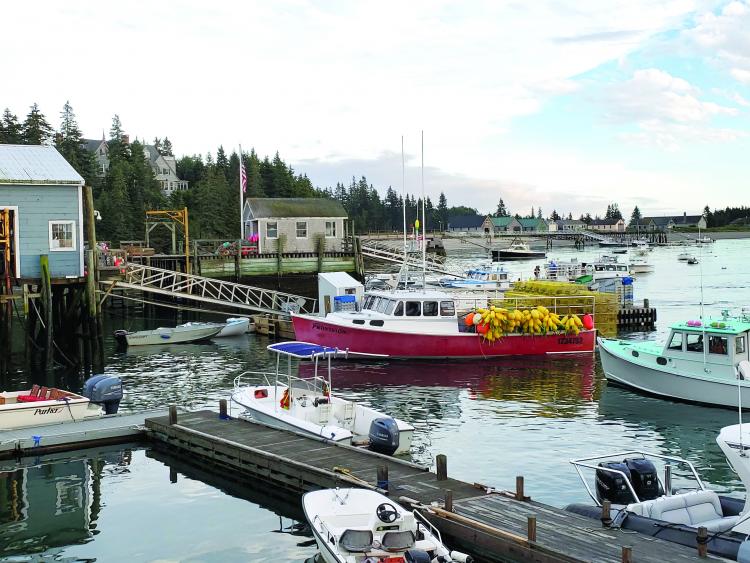 Maine's coastline runs 320 miles from north to south and encompasses more than 3500 miles of tidal shoreline with more than 5000 coves, bays, and backwaters. In contemplating a Maine cruising vacation, Chesapeake Bay sailors have a number of options before them:
Take your own boat.
For those of you who itch to take your own boat to Maine, there are a number of resources to guide you in your planning. Chesapeake Bay sailor Paul Cammaroto who has made the trip more than a half-dozen times recommends Hank and Jan Taft's "A Cruising Guide to the Maine Coast" as the "Bible" for the Maine-bound cruiser.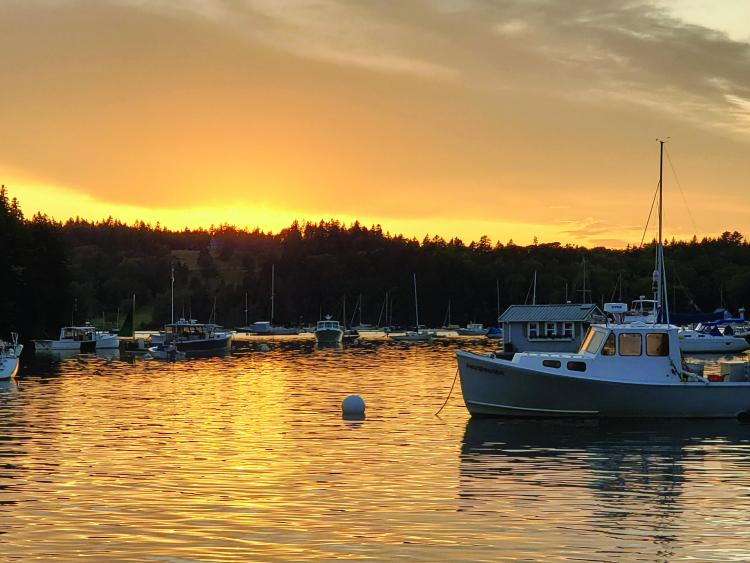 "Aside from some very tricky tides, a bottom that changes from rocky to sandy in a matter of minutes, fog so thick you could cut it with a knife, more lobster pots dotting the horizon than you can even imagine, and the occasional rock outcropping that can appear out of nowhere, cruising in Maine is a pretty straightforward affair. Just be sure to take your time and don't let the clock dictate your itinerary."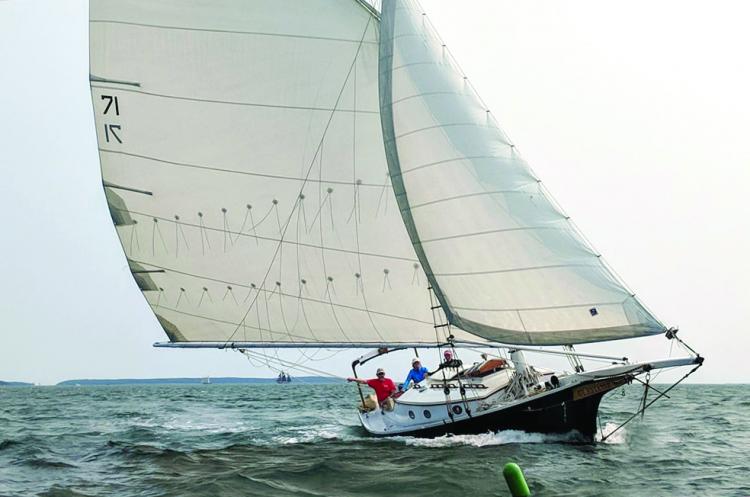 Pick up a charter.
The larger charter companies, such as the Moorings and TMM, do not offer charters in Maine. There are plenty of smaller outfits willing to work with you to customize a sailing vacation. Johanson's Boat Works, Rockland, ME, offers a number of monohulls for charter. The fleet includes a 44-foot Beneteau which charters for $5200/week; a 40-foot Swan that goes for $5000/week; and a 33-foot C&C that you can have for $3000/week. The boats are chartered bareboat, but captains and crews can be arranged. Mariah Swan, cruise coordinator at Johanson's, has this to say about qualifications for chartering in Maine:
"We have our customers fill out a sailing resume, but certification is a great idea. The coast of Maine is very rocky (with) lots of ledges. We have a great deal of fog in the earlier summer months as well, so being able to navigate in the fog is a plus. Reading the radar and GPS equipment is a requirement as well."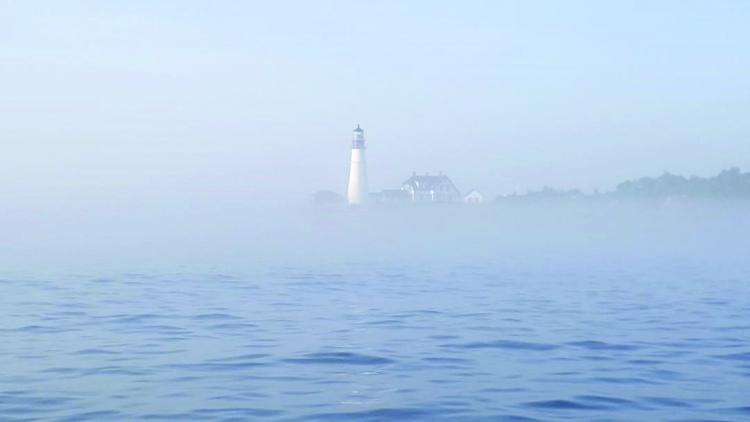 In business since 1999, NorthPoint Yacht Charters in Rockport charters a wide variety of sail and power boats ranging from 20 to 80 feet. NorthPoint's boats are owned and managed by individual owners. You can charter a classic Hylas 44 for around $4500 per week or a Sabre 36 for $2800. President Larrain Slaymaker says, "with 4600 islands, coves, and hidey holes, it's hard to pick a favorite spot."
Larrain's advice for new Maine cruisers? "Book early! Have a realistic itinerary—have good people, books, music, food, and drink aboard and have fun. Watch out for pots, weather systems, tides, and bugs. But come prepared to eat lobstahs, and plenty of them. Steamed. Boiled. BBQ'ed. Slathered in butter. You can't go wrong."
If you've always dreamed of getting behind the wheel of a classic American yacht, check out Hinckley Yacht Charters, Southwest Harbor. Hinckley offers a number of company-maintained boats for charter, ranging from the eight-passenger 51-foot Aquilla to the 36-foot Ingelesa accommodating two.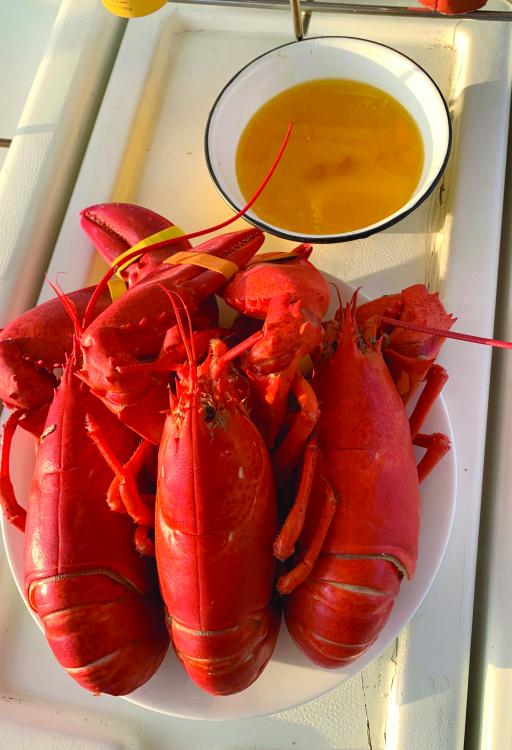 Learn by doing.
A different type of Maine nautical vacation can be had at Brooklyn, ME's Wooden Boat School. Here, the 40-year-old facility offers a smorgasbord of marine-centric classes all taught in a bucolic setting just steps away from the water.
"We offer everything from basic boatbuilding classes, to courses in lofting, computer design, marine photography, and bronze casting," says school director Rich Hilsinger." Our instructors also offer a full suite of weeklong, hands-on sailing classes including learn-to-sail classes and voyages on open boats, on an 81-metric ton schooner, or a classic 12-meter wooden Concordia.
If honing your sailing skills is on your agenda, take a look at the course offerings at South Portland Sailing Center. They offer both basic keelboat and coastal cruising ASA courses for a combined cost of $1035 per person over a three-day period.
Captain Kyle Jacobs tells SpinSheet readers, "While the combo class can be taken by complete novices, it is truly designed for folks that have a bit of sailing and/or boating experience."
The sailing center is very flexible in helping students arrange 'after the class' sailing excursions. "Multiday trips vary a bit in price, but as a general rule a private multiday charter for up to six guests/students averages $1100 to $1300 per day (price includes provisions, boat, captain, and marina fees)," says Jacobs.
When's the best time to cruise Maine? Many locals recommend coming after Labor Day.
"The crowds are thinning out. The weather is cooler. And the sailing is sublime," says NorthPoint Yacht Charters' Larrain Slaymaker.
However you cruise the coast of Maine, it is sure to be both a nautical and gastronomical adventure. Lobster rolls, anyone?
****
Maine requires a 14-day quarantine for visitors. Find updates at the Maine Tourism website.
~By Craig Ligibel
Find more cruising stories here.