Five Reasons to Visit Cape Charles, Virginia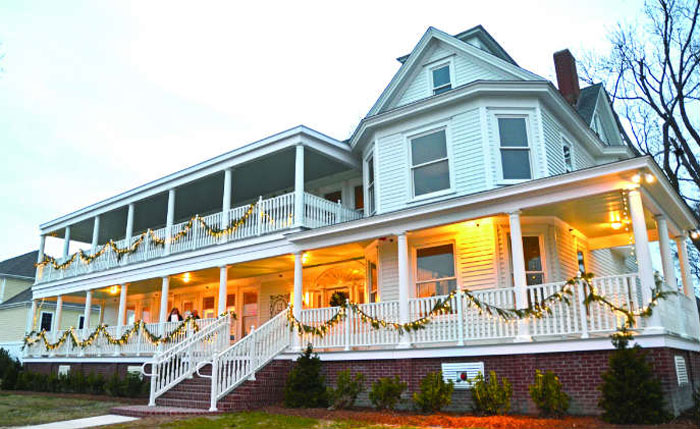 The southernmost town on the Eastern Shore, Cape Charles is located near the tip of the DelMarVa Peninsula and the eastern entrance to the Chesapeake Bay. First developed in the 1880s and a bustling railroad town through the 1950s, Cape Charles has experienced a renaissance in recent years. Its historic buildings now house restaurants, shops, and an old-fashioned soda fountain. Here you may enjoy beautiful sunsets, scenic marinas, a sandy public beach, and more.
It's sailor-friendly
Kathy Wright, who recently took a sailing cruise with friends to Cape Charles, says, "We had a short, but great stay. We had anchored in Indian Creek (off Fleets Bay) the night before and had an easy motor-sail to Cape Charles. The channel is well marked, but because of space needed for barge traffic, the town's basin only has room for one or two anchored boats. If the limited anchorage area is full, head to Cape Charles Town Harbor. We lucked out with a last minute reservation and had front row seats to the July fourth fireworks. The marina has fuel and pumpout services, with a casual bar and restaurant on site. Plenty of dog walking areas, too. "
The deep-water slips and short walk to the historic town make Cape Charles Town Harbor an attractive option for transient sailors, who from their slips may watch watermen haul in and off-load their daily catches of blue crabs, horse shoe crabs, conchs, fish, clams, sharks, and scallops. If you come trailering your boat, Cape Charles Town Harbor has a free public boat ramp
"If the Cape Charles Town Harbor is full, Oyster Farm Marina at Kings Creek is on the next creek north, which backs up to town." says Wright. There you will find a state-of-the-art yacht facility, that boasts 124 slips from 35 to 70 feet, and dockage for boats up to 150 feet. The 39-acre facility includes a Seafood Eatery, events center with villa accommodations, year-round golf, charter fishing, and other activities. They also rent bicycles, SUPs, kayaks, and fishing rods.
Beyond the Town Harbor, you'll find the newest yachting facility in the area, the Cape Charles Yacht Center, which provides full service to superyachts, as well as vessels of all sizes, and offers access to all Bay Creek Resort amenities, including two golf courses.
A town with old-fashioned charm
"No big box stores here," says Wright. "Instead, an old-fashioned hardware store awaits exploration. Cape Charles also boasts of a top-notch ice cream shop. Alas, I did not get to sample their handmade, small batch treats. I can't, however, say the same about the ice cold, passionfruit prosecco that the wine store was handing out. It quenched our thirst so well on that hot day that we bought two bottles."
Visiting sailors might also want to visit the Cape Charles Museum and Welcome Center, wander the shops at Mason Avenue and Strawberry Street, or enjoy a craft beer at Kelly's Gingernut Pub. Anglers may head to the Cape Charles Fishing Pier, located adjacent to the public beach at the southern end. The town of Cape Charles has a saltwater fishing license for the pier, so the general public is not required to have an individual saltwater fishing license in order to go crabbing or fishing.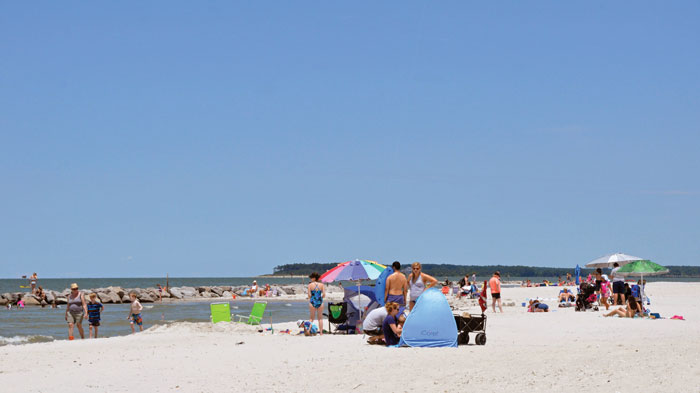 The beach
"Though you only catch a glimpse of it coming to town by boat, Cape Charles has a great beach with fine white sand. Being so close to the mouth of the Bay, the water is much more ocean-like in color and salinity minus waves or rip currents. I wish we had had an extra day to relax on that beach," says Wright.
Kiptopeke State Park offers two unguarded beaches on the Bay. The northern swim beach is nearly half a mile long and open from Memorial Day to Labor Day (no pets, fishing, jet skis, canoes, kayaks, or other boats). The south beach is open to swimming, fishing, crabbing, boating, and pets kept on a leash.
The Cape Charles Town Beach is located along Bay Avenue with beach access at the end of every block. It's the only public beach on the Eastern Shore of Virginia that does not require an entrance or parking fee.
Those staying at the Oyster Farm or dining at its Seafood Eatery may use the private beach there.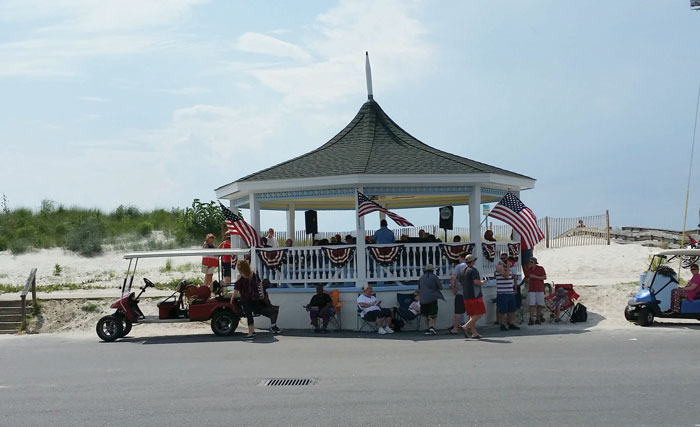 Back to nature
Cape Charles is near two wildlife refuges. The Eastern Shore of Virginia National Wildlife Refuge (1123 acres and pet-friendly) is at the tip of the DelMarVa Peninsula. Birdwatchers know to show up in the fall, as songbirds and raptors "funnel" there for the southern migration.
The Fisherman Island National Wildlife Refuge (2000 acres) is located on the southernmost of the DelMarVa barrier island chain at the Bay's entrance. Because of the critical nature of its habitats, it's closed to the public. Guided tours are offered from October through February to learn about the unique diversity of wildlife, wildlife management, and the history of the place during World War II.
Kiptopeke State Park (562 acres) offers a public boat launch and a separate launch for kayaks. Trails are pet-frienly. The nearby Savage Neck Dunes Natural Area Preserve in Eastville also welcomes pets (it's 12 miles north by car; half that by boat).
Skiff races, docking contest, and oysters
A favorite event for anyone who loves the Bay is the Shuck-n-Suck, slated this year August 3-5 at the Oyster Farm at Kings Creek. Visitors can expect live music all weekend, a steamed clam eating contest, a shuck-n-suck oyster contest, Smith Island Crab Skiff Races, the Chesapeake Cowboys extreme boat-docking contest, and fireworks.
For more articles about cruising destinations on the Bay, click here!