Journeying to the Caribbean in Good Company with a Rally
We have been preparing for the last five years for the big adventure of spending a year or two years on an island cruise of the Caribbean. 2019 is when we sail from Annapolis to the Caribbean. This will be our most ambitious offshore passage. In considering the many ways for a cruising passage or rally to winter in the Caribbean this year we wanted an option that suited our sailing temperament and pace well.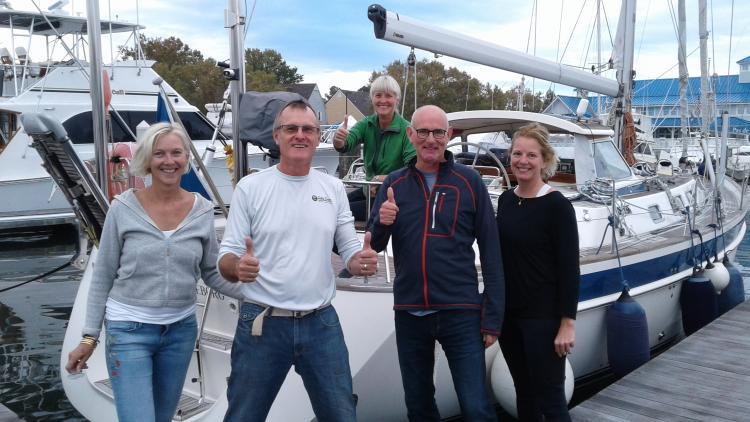 Three rallies to choose from
We considered a solo trip from Annapolis to Bahamas or Turks and Cacaos then island hop south. But the experienced cruisers pointed out the flaw in that logic when sailing in November and December. The winds and seas during those months will make it difficult to find favorable weather windows to sail from the Turks and Cacaos to Puerto Rico or the Virgin Islands without beating into wind and waves. They wisely counselled us to enjoy the Bahamas on any return trip from the Caribbean heading back to US in the future. The other critical factor is that the ship First Mate was getting anxious about us going solo without the company of other boats on what would be our longest passage yet.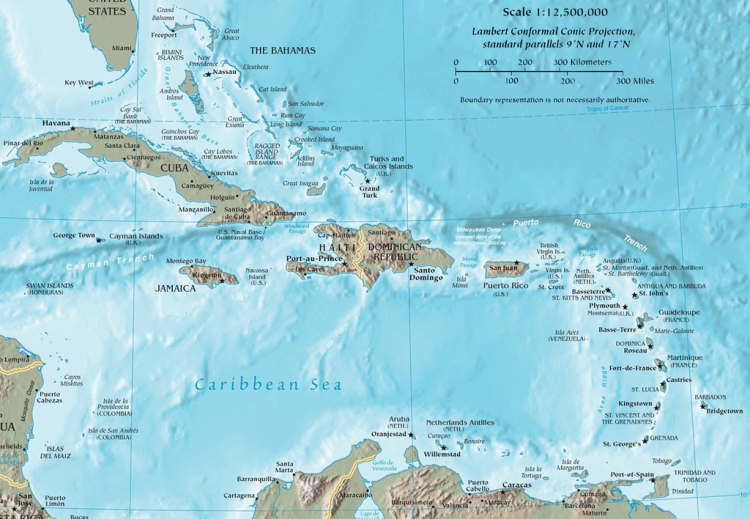 That realistically steered us towards considering joining one of the organized annual fall rallies to the Caribbean. We are lucky that both the ARC Caribbean 1500 and the Salty Dawg Fall rallies start from bottom of the Bay in Virginia so are convenient options for us. (The well-known, free NARC Rally from Newport to St. Maarten also offers a leg departing from Little Creek, VA, in late October).
The Caribbean 1500 is well organized and has been running for a long time. However, we quickly concluded that it is more of a timed event with a structured start and trophies at the finish line. Racing was not what we were looking for in a cruising rally even though it seemed that the Caribbean 1500 is managed as a relaxed cruising race and not a real sailing race event. The other issue I did not agree with is the strict inflexible interpretation of offshore boat safety equipment requirements.
The Salty Dawg Fall rally was another organized event available to us to consider. The fact that the Salty Dawg is an educational nonprofit with lots of volunteers immediately resonated with us. The other factors we appreciated with the Salty Dawg club are that the prep week is focused on seminars, education, boat prep, provisioning, and lastly social events. There is a clear emphasis on route and weather planning. Each skipper is ultimately responsible for when their ship will leave. Skippers can decide to make unplanned stops if needed in say Bermuda for example if needing repairs or fuel. There is neither a start line event nor a finish line event. We are to gather for a group dinner at the passage end destination island of Antigua at a time well after all boat would have arrived. This pure rally structure appealed to our cruising style very well.
Boats tend to sail in company with a small group that can keep contact and pace with other and render assistance if needed. This is the core benefit of a cruising rally.
The process of getting in
We decided to proceed and sign up for the Salty Dawg Fall Rally. We sent a request of interest from their website. They responded promptly requesting our sailing experience resume. I emailed our updated sailing experience resume for review. I was impressed that the experience of the skipper and at least one of the crew was closely evaluated and key requirement for acceptance into the rally.
In past cruising rallies we participated in, skipper experience was not something that was formally evaluated. Usually the boat safety inspection was the critical evaluation and sometimes having a safety at sea certificate was required. The Salty Dawgs have a different philosophy on this matter. Once they established that the skipper plus one of the crew is sufficiently experienced offshore, the skipper is then fully responsible for the readiness of their ship for offshore passage making.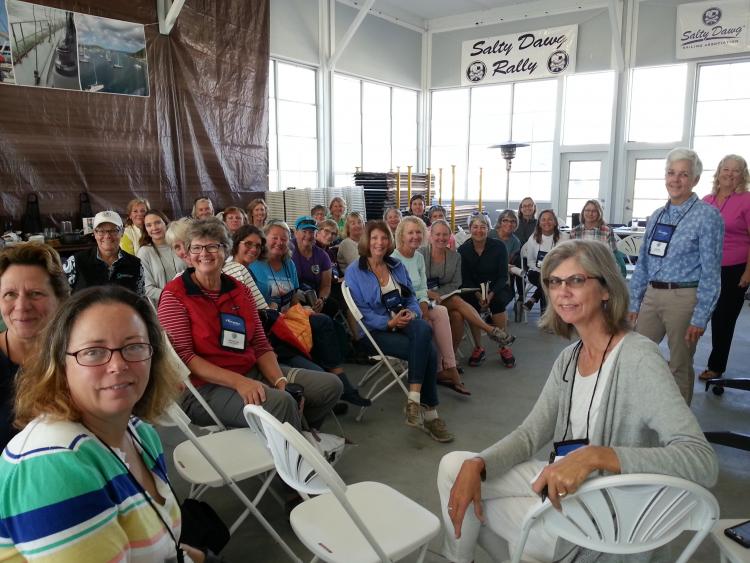 Once we were approved, we were directed to proceed and fill out boat information and equipment details as well as crew liability release forms and contact information. The nominal fees required for joining the Salty Dawg Fall Rally included a yearly membership in the Salty Dawgs. This was a value add treat. We promptly ordered the Salty Dawg burgee to fly on our mast.
The filling of forms and boat information process was completed over a weekend and we were all registered on the Fall Rally boat roster as well as on the club directory. The entire process was simple and straightforward. The Fall Rally webpage provides all the information needed to arrange transient slip in Hampton VA for the prep week from October 26 to November 1.
The events schedule for prep week has daily morning knowledge seminars and planning sessions as well as strategic afternoon group trips to marine stores and grocery stores. There will be daily captain's meetings and weather briefings. Of course there are plenty of social events as well, but they are well balanced with all the other pressing tasks that must be done before a major ocean passage of 1600 nautical miles. As I was reading the agenda for prep week with the First Mate, she declared that all Arielle crew will attend all the training sessions. The Captain had to concur as if he had any say in the matter.
There was also a full agenda of activities in Antigua once we arrive that pretty much guaranteed that we would be spending the month of November in the island. The activities even included a cruiser's Thanksgiving gathering meal in Antigua. The destination page of rally provided all the information needed to make advance transit slip reservations if desired with special rally pricing.
With approximately 80 days to count down, all boat projects are now taking a special urgency to complete while we are still in Annapolis with access to technical expertise and services. Our plan is to be ship shape and ready around the Annapolis Boat show in October.
Here's the plan
Our tentative schedule is to leave Annapolis around October 23 and leisurely cruise down the Bay heading south. Depending on what time we actually depart Annapolis, the first night anchorage will be selected. I am hoping to at least pass the middle of the Bay and get south of the Potomac. Potential anchorages south of the Potomac include Ingram Bay, Dividing Creek, and Indian Creek. Little Creek further south is an easy overnight anchorage that is protected from the south and east.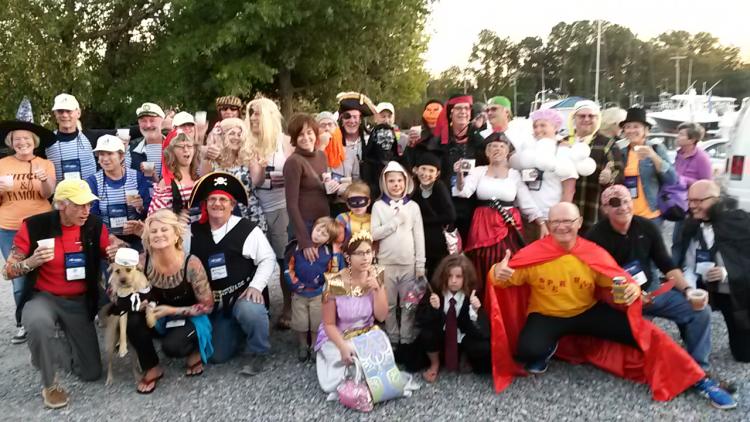 The following day would be to cover as much distance south as a day sail. Possible anchorages include the Poquson River or south of Plumtree Point in Back River. Then on Friday October 25, a relaxed departure after a hearty breakfast to cover the short distance to Hampton Roads and the channel up into Hampton. Our reservation transient slip is at Bluewater Yachting Center with special priority and pricing for the Salty Dawg Fall Rally participants. We are expected around midday.
We are looking forward to participating in this well regarded event. From the several boats we talked to that have participated in past Salty Dawg Rallies, they told us that the connections and friendships you forge during prep week and during the passage will follow you throughout the Caribbean. So that when you sail into a new harbor and see other boats with Salty Dawg burgee, they become instant best friends and sailing buddies.
~By Bassam Hammoudeh