80th WSPS Change of Watch
Wilmington Sail and Power Squadron (WSPS) 80th annual Change of Watch (COW) was held at Schaefers Canal House in the "southern window room" on March 10. Each year the traditions of the well-attended ceremony have remained fairly consistent and unchanged. Memorable food, personal recollections of happenings and people, and times past are what this event is about. In actuality it is the semi-formal commemoration of the passing of the "baton" to the next group of managing squadron members. A year from now we do it all again.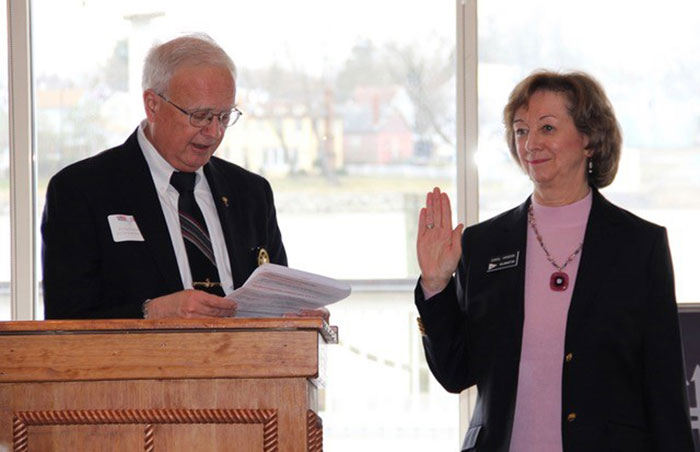 WSPS continues to be a group of boaters and "shore-siders," all like-minded members who enjoy the squadron and maintain an interest in the boating hobby. Many members of the group have moved out of boat ownership, yet they have chosen to remain active in the organization. Why? Camaraderie. We remain committed to a balanced schedule of activities designed to appeal to the non-boating members as well.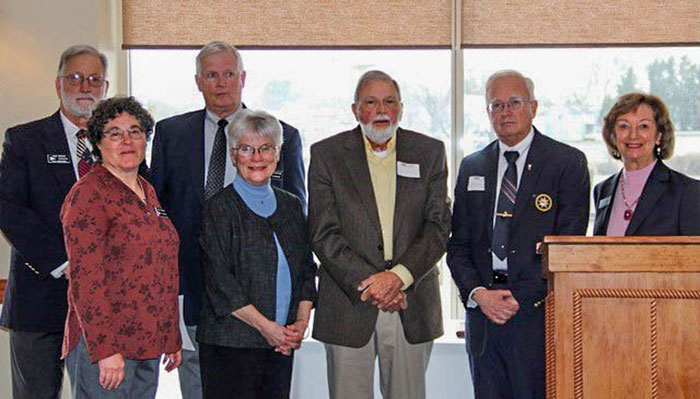 Rememberance and appreciation
The COW ceremony was the 2019 edition of our annual day of remembrance and appreciation for all members past and present. It is a time of quiet reflection recalling our personal memories of those who have "gone ahead." The acknowledgment of the commitment of those individuals is so important. We sadly lost past commander Edward D. Kee, past rear commander Stephen A. Leishman, Eileen M. Malin, Anne M. Minard, and Jeanne H. Minshall during the 2018 bridge year. A year ago almost to the day, outgoing United States Power Squadrons District 5 commander C. M. Kohlenberg, ever enthusiastic about USPS, was the district representative at our COW event. He has recently passed. He was a special man and valued friend of WSPS.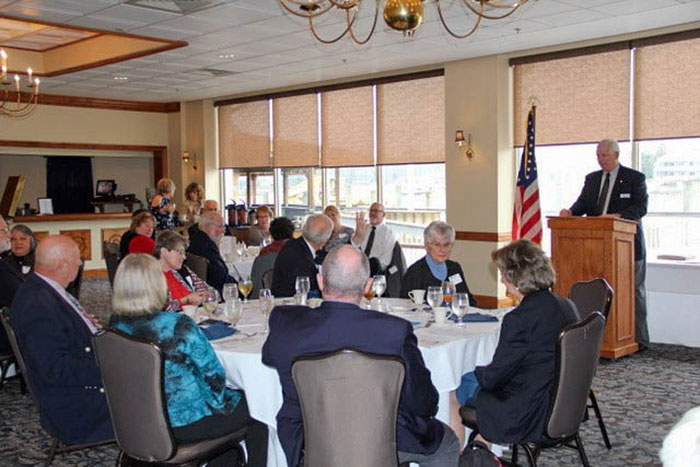 A very special comment of appreciation from the podium reflecting the sentiments of membership directed to those elected and appointed members who this day will be accepting helm responsibilities for the 2019-2020 bridge year. Perpetuation of the WSPS legacy once again was transferred to committed hands.
A special thanks to our membership whose involvement and contribution of time and energy made this past year such a success. The Change of Watch was an event well done! For more information about WSPS, pull up our webiste. We welcome your interest.
By past commander C. David Sharpless