This season is shaping up to be a great one with an assortment of new, practical, and powerful electronic products from new and legacy OEM suppliers. The products range from wearables to fun and entertainment, to navigation and power monitoring tools for sailors. The result will be a safer sailing experience, one that's more fun, and one where more critical information is instantly available than ever before. Here are just a few items:
1. SeaWays Autopilot from SeaStar Solutions
SeaWays Autopilot from SeaStar Solutions integrates with and maximizes the utility of the SeaStar Optimus, Optimus 360, and SeaStation systems using no additional hardware and minimal tuning. SeaWays Autopilot can be set to operate in any one of three autopilot modes.
Heading mode keeps the boat moving in the desired heading but allows it to drift with wind or current. Track Mode holds a pre-set course over ground, allowing SeaWays to adjust the heading to stay on track. In route mode, SeaWays follows waypoints provided by third-party chart plotters to arrive at a specific destination. $3850; seastarsolutions.com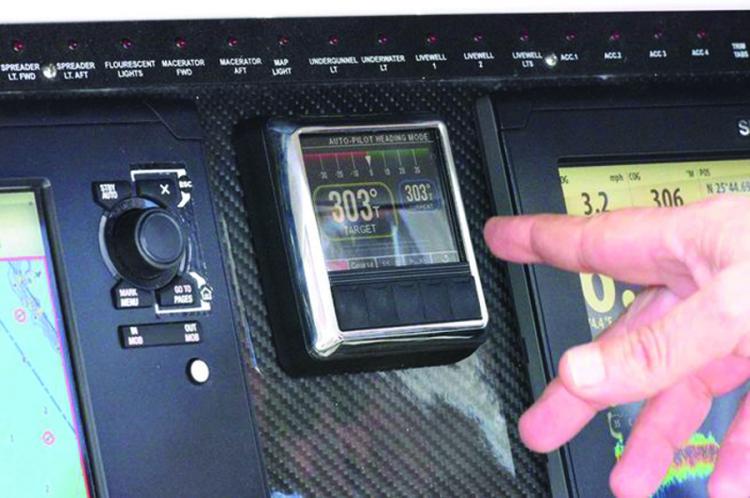 2. Furuno SC70 and SC130 Satellite Compasses
The SC70 and SC130 satellite compasses are new from Furuno. They provide heading, rate of turn, 3-axis speed, GPS, and pitch/roll data, with heading accuracy to 0.4-degrees for the SC70 and 0.25 degrees for the SC130. Speed accuracy is to 0.02 knots. Built on FURUNO's commercial-grade technology platform, these satellite compasses prove their value by increasing the accuracy of other devices, such as radar, ARPA, scanning sonar, current indicator, chart plotter, ECDIS, and autopilots.
They provide a highly accurate heading input to these other technologies by utilizing the very latest GNSS (Global Navigation Satellite System). This satellite system is comprised of GPS, Galileo, and GLONASS to ensure the highest precision and a continuous coverage. $4595 and $10,395; furunousa.com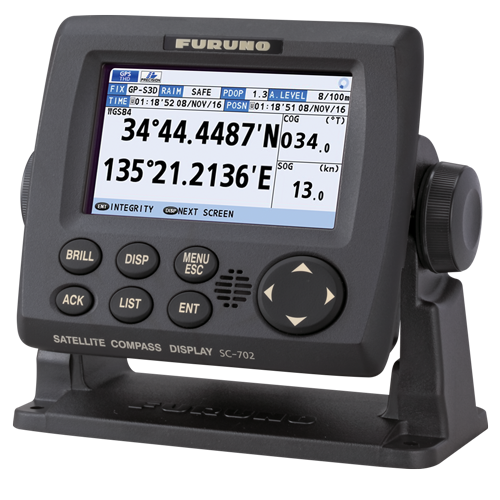 3. Nautix In-View Display
Garmin Nautix enhances mariners' situational awareness by putting important information in their optimum viewing position, either below or above their direct line of sight, without being an obstruction. Nautix attaches to most eyewear and displays key boating data, including speed, heading, water depth and temperature, wind direction, engine RPM, and more from a compatible onboard Garmin device.
Featuring eight hours of battery life and a durable, weatherproof design, Garmin Nautix is built to withstand the harsh marine environment. Nautix can be mounted on either arm of the glasses with a fully adjustable arm and eyepiece for optimum display positioning; extremely lightweight at only 1.04 oz (29.7g).
Nautix can be connected to a compatible chartplotter for an integrated data screen (there are 12) streaming boat data including speed and heading, speed over ground, wind angle and speed, water temperature and depth, engine RPM, and distance and bearing to next waypoint; sailors can even view advanced racing data, including countdown timer, time to burn, and start line information. Integrated ambient light sensor along with a color display ensures good readability in all light conditions.
Requires a compatible GNX Wind marine instrument, GPSMAP 7400/7600 series chartplotter, or GPSMAP 8400/8600 Glass Helm multifunction display series. $400; Garmin.com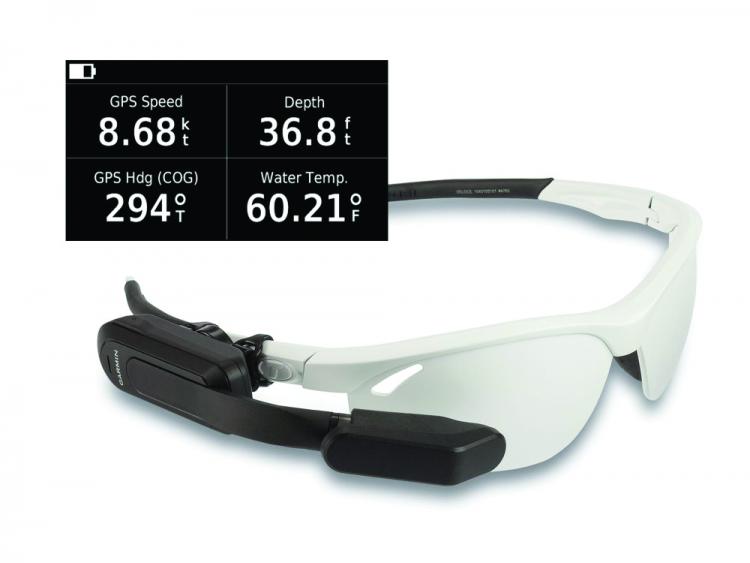 4. DRS4D-NXT Solid-State Doppler Radar with 15 Meter Cable
A Solid-State Radar with pulse compression, Target Analyzer and Fast Target Tracking utilize Doppler technology. Combined with Furuno's RezBoost Beam Sharpening technology, the DRS4D-NXT packs the performance of an open array radar in a compact 24-inch radome. The DRS4D-NXT is the first radar in the world to use the Target Analyzer function. Targets that are approaching your vessel automatically change color to help you identify when they are hazardous. Green echoes are targets that stay stationary or are moving away from you, while red echoes are hazardous targets that are moving toward your vessel. This improves situational awareness and thus can increase safety. There is no warm-up time required. Furuno cartography is preloaded, and resolution (VxH) is 1200 x 800. $4000-$6300; furunousa.com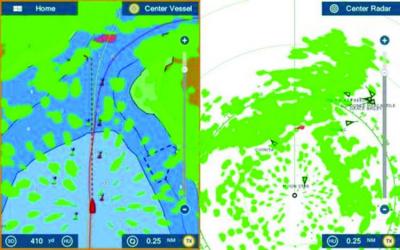 5. Victron Energy BMV 700 Precision Battery Monitor
This Victron Battery Monitor keeps track of current flowing in and out of a battery bank and uses a sophisticated algorithm to read out the state of charge of the battery in percentage remaining and amp hours remaining. It also displays volts and amps time to go and consumed energy, and keeps track of historic data including battery efficiency, average discharge, deepest discharge, number of cycles, overvoltage, and undervoltage alarms.
For use with DC systems from 12 to 90 volts. If you add the Victron Energy Bluetooth Dongle, you can read the information on your iPhone or Android device wirelessly. $150; victronenergy.com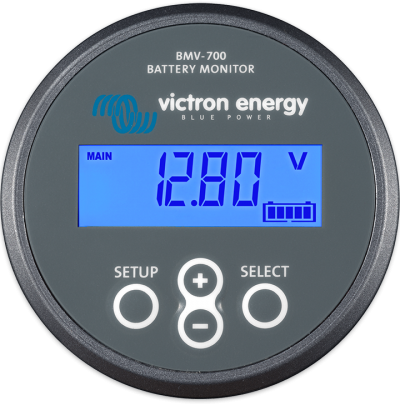 6. Garmin GPSMAP 78sc Multisport GPS Navigator
This hand-held little navigating dynamo has a built-in three-axis tilt-compensated electronic compass, which shows your heading even when you're standing still, without holding it level. Its barometric altimeter tracks changes in pressure to pinpoint your precise altitude, and you can even use it to plot barometric pressure over time, which can help you keep an eye on changing weather conditions.
It offers a 1.6-inch x 2.2-inch display with crisp color mapping and is preloaded with Bluechart G2 Coastal mapping. With its high-sensitivity, WAAS-enabled GPS receiver, and HotFix satellite prediction, GPSMAP 78sc locates your position quickly and precisely, and maintains its GPS location even in heavy seas. The GPSMAP 78sc is waterproof to IPX7 Standards and it floats! Unit size is 6.0 inch (H) x 2.6 inch (W) x 1.2 inches (D), and it has the ability to wirelessly share information. $250; Garmin.com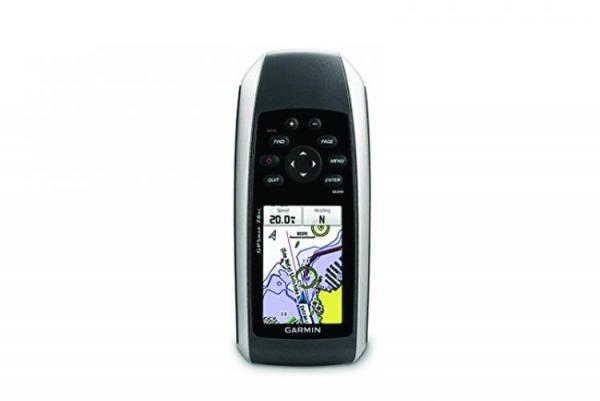 7. Fusion MS-RA70
Need your tunes? The MS-RA70 marine digital media receiver with built-in Bluetooth connectivity essentially enables go-anywhere audio throughout the boat. Now you can have Jimmy Buffett along with you, even in the head. It provides functionality and marine-rated reliability in a receiver that fits into a standard DIN-sized opening.
This versatile digital media receiver is equipped with a built-in amplifier (25 watts RMS/50 peak x 4 channels), and its single-DIN chassis fits a variety of boats and off-road vehicles as well. It features an LCD display with brightness adjustment and works with iPod/iPhone, plus Android and Windows phones. It plays a wide variety of digital music formats and is specially sealed against the elements for use in the marine environment. $250; fusionentertainment.com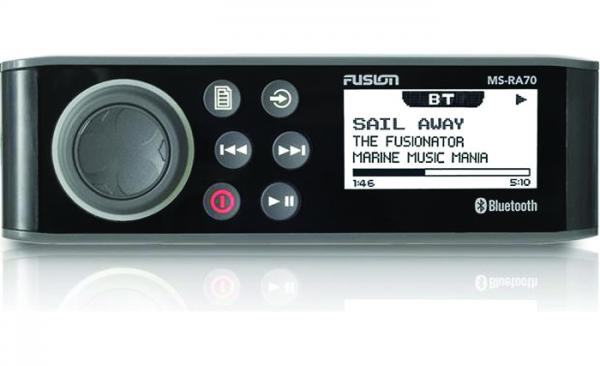 8. Nautic-ON Smart Boating System
Driven by a simple smartphone application, Nautic-ON provides full remote monitoring of your boat, including engine status, battery life, bilge-pump activity, location data with bread-crumbing and geofencing—the list goes on and on.
Following installation of the onboard system, you'll receive real-time alerts notifying you of every aspect of your boat's condition. Onboard system: $600; annual subscription: $149. nautic-on.com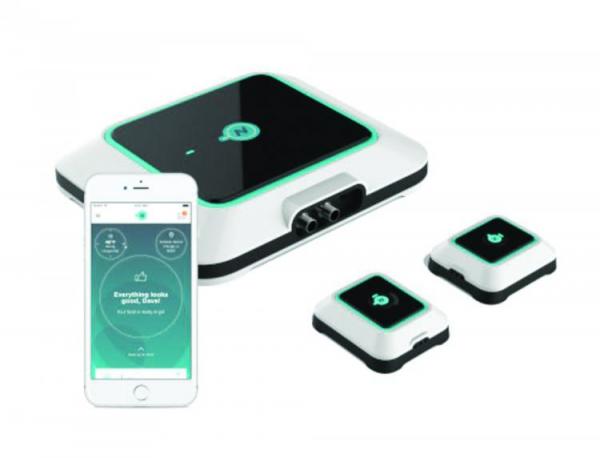 Article By Capt. Michael L. Martel, published SpinSheet May, 2019.