*Sponsored content provided by Sailrite
If you find that you and your passengers need protection from the sun, rain and spray while out on the water, a bimini is a practical addition to your boat. If you make your own bimini, you have the perfect opportunity to save money and create a custom, professional-looking project. Sound overwhelming? Think again. With step-by-step video tutorials and high-quality bimini kits from Sailrite®, creating a new bimini (or replacing the frame or top of an existing one) has never been easier.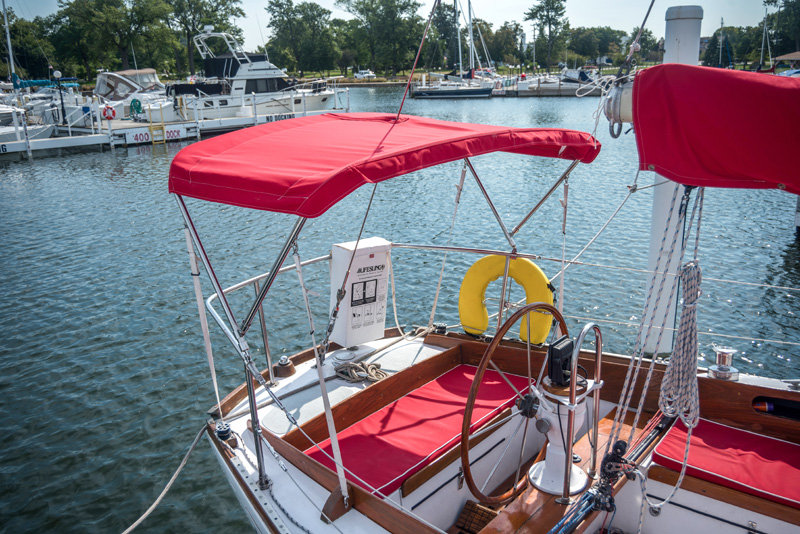 On our website, you'll find 2-, 3- and 4-bow Bimini Frame Kits in both stainless steel and aluminum to fit any environment or budget. You can learn how to better assemble your frame and gain helpful installation tips with our detailed video guides. If your frame is in good shape but your bimini top has seen better days, our Bimini Skin Kits contain all the fabric and supplies needed to sew a bimini top, including Sunbrella® Marine Grade fabric. This top-of-the-line fabric is incredibly durable, and with our wide range of color options, you'll have no problem finding something to perfectly match your boat. Only with Sailrite will you be able to customize the width and height of your bimini along with the fabric. You won't have to stick with standard sizes and can truly create a one-of-a-kind bimini that fits your boat perfectly.
When you shop Sailrite.com, you can take on any project with confidence. From fabric and tools to hardware and instructional videos, we are the ultimate destination for all things boating, and our helpful support staff are ready to assist you with any project.