*Sponsored content provided by Sailrite
Fenders are a crucial piece of boat equipment that protect your hull from hitting the dock or other boats. But what protects your boat from the fender? A fender cover made from soft yet tough Boat Blanket material keeps the fender from chafing and scratching your boat's hard-coated finish. A cover also shields your fender from the elements, prolonging its life and saving you money on replacements.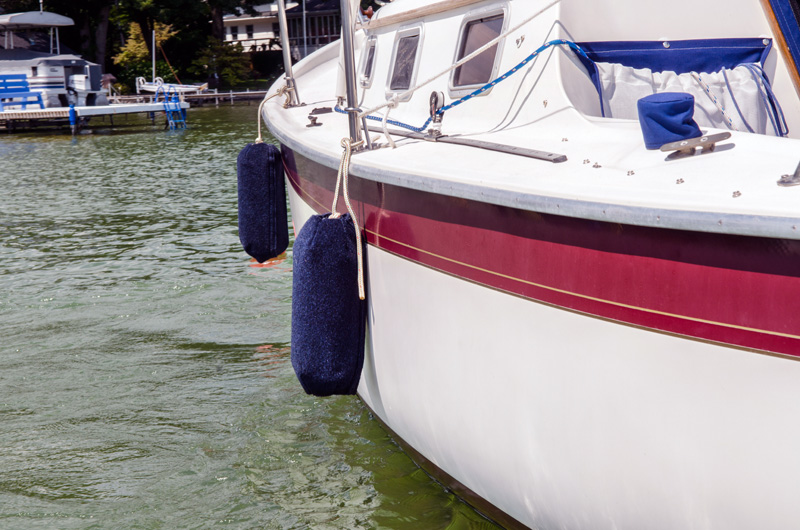 In our how-to video, we show you how easy it is to sew your own fender cover. This is a great project for beginners or anyone wanting something stress-free and easy to sew. With basic tools and supplies and a sewing machine that can handle this thick fabric, you'll have a fender cover made in an afternoon — with time to spare!
Boat Blanket is the perfect fabric for fender covers. It's a solution-dyed nonwoven, thick polyester. It's easy to sew, UV and chemical resistant, solution-dyed and mold/mildew resistant. It doesn't fray when you cut it, making it even easier to work with, as you don't need to hem the fabric.
Sailrite.com is your go-to source for all marine products and project ideas. We carry all the supplies you need to make this fender cover, as well as tools and supplies for any other marine DIY you can think of. We pride ourselves on having the best how-to videos to help you tackle any project. And our customer service is top-notch. Feel free to contact us if you hit a snag making your project or need help picking out your supplies.