*Sponsored content provided by Sailrite
It's no secret that the cushions in the cockpit of your boat can see a lot of wear and tear. Not only do you sit on them frequently, but they are also constantly exposed to the elements. Before long, you may find that they seem a little worse for wear, but replacing them can quickly turn into a costly venture. Never fear! If you sew your own cushions or want to learn how, you have the opportunity to save money and choose the most wear-resistant and highest-quality materials for your project. With a little help from Sailrite®, you can do just that.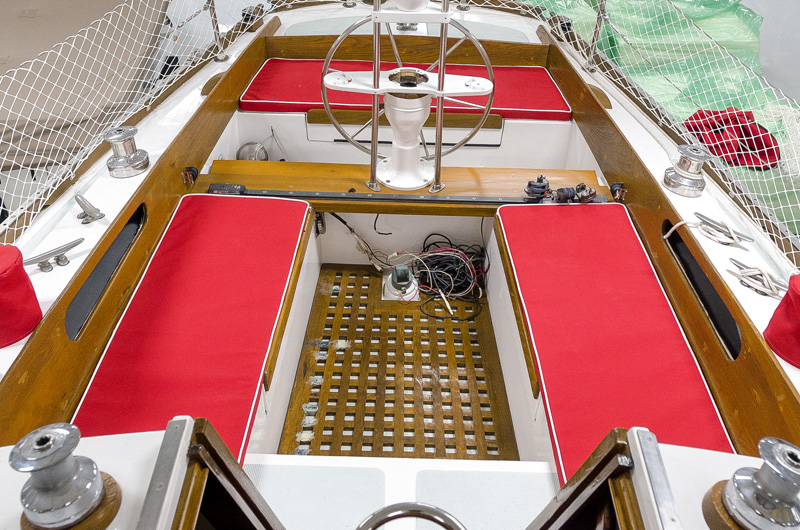 If you're interested in creating cockpit cushions that are a little more durable than your average box cushions, Sailrite has both the instructions and materials to get the job done. With our step-by-step video tutorial, you can learn how to better protect your cushion foam as well as sew fashionable, lasting cushions for any boat. Discover how to pattern your own cushions from scratch, sew piping, create a zipper plaque and assemble your own cushions. The final result will be a custom cockpit cushion that not only looks great, but is also affordable and incredibly long-lasting.
Our tutorial shows how we made cushions for our Islander 37 sailboat using Sunbrella® Marine Grade fabric. As a popular fabric choice, it is available in a number of vibrant colors and is well-known as being incredibly water resistant, dependable and breathable. At Sailrite.com you'll always have everything you need to create amazing projects like this, all in one place. We are your one-stop shop for informative how-to videos, sewing machines and supplies, marine fabric, tools, hardware and much more.