*Sponsored content provided by Sailrite
A dinghy is a smaller vessel used to transport you to and from shore while your main boat remains anchored out on the water. As a crucial piece of boating equipment and your lifeline to the shore, you'll want to ensure it's kept in good working order. Good news! You can protect the inflatable tubes from harmful UV rays and chafe with the help of dinghy chaps. This is essentially a leave-on cover on the topside of the tubes. Every dinghy is unique, so the most accurate way to achieve a custom fit is for you to make them yourself. With assistance from Sailrite®, you can easily learn how to sew your own custom dinghy chaps.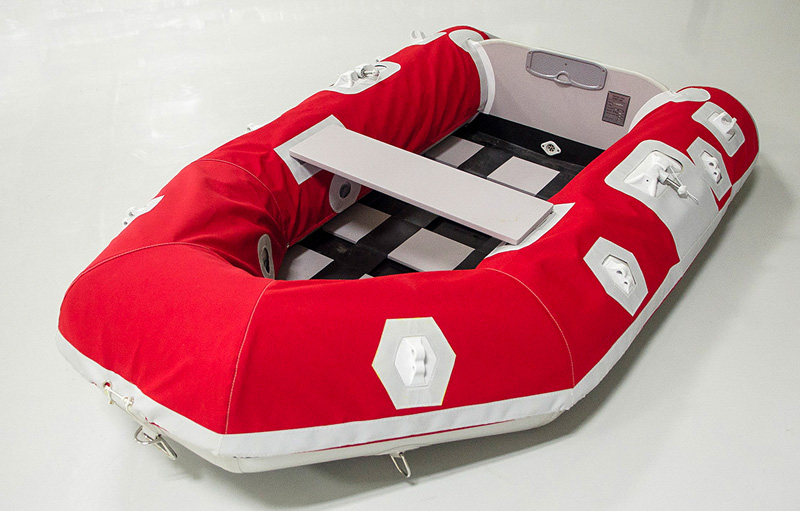 The key to sewing your own perfect, well-fitting dinghy chaps is careful patterning. Using our video tutorial, it's easy to follow along and find out why Plastipane clear vinyl is the ideal patterning material for this project. You'll also learn important tips and tricks to make sure you create chaps that will correctly fit your dinghy no matter what its dimensions. This project wouldn't be complete without the use of high-quality Sunbrella® Marine Grade canvas and Shelter-Rite® vinyl, both of which are available at Sailrite.com in a number of colors for a truly custom look. We're sure you'll find something to suit your taste or match your boat.
Our step-by-step guide to sewing your own chaps can be used on a variety of dinghy styles. We'll even show you how to promote water drainage at the rear of the boat for dinghies that plane at faster speeds. Follow along with our helpful tutorial to create lasting dinghy chaps that will serve you season after season.