Four Things To Consider When Searching For Your Dream Boat
I was busy cleaning the bow deck on our Hallberg-Rassy 53 in the marina. A stranger walking the docks stopped by. He had that distant-shore gaze. He stood inspecting and admiring our boat.
I smiled and said "Good morning, nice day to go boat gazing don't you think?"
"Yes it is. You have a lovely boat," he replied. "I am searching for the one," he said, with mixed optimism and a tinge of being overwhelmed with that big task ahead.
After a brief moment of hesitation he asked me, "How much would something like this one cost?"
I felt too self-conscious in my vague reply to him: "It depends on age and condition of course, but also on the upgrade and retro fit out you do. Some would say too much!" I quickly added, "What sailboats have you put on your short list so far?"
He looked puzzled and said, "I am looking for the one dream boat that will speak to me; hadn't really thought of a list of boats."
I said, "Best of luck finding your dream boat. Just be warned that there is something to love about every sailboat you meet!"
As his footsteps' echo faded on the dock, I thought of my early days of walking similar docks daydreaming about the one dream boat for cruising. What if I could meet my younger self and give sage advice gleaned from 30 years messing around on and with boats? What would I say?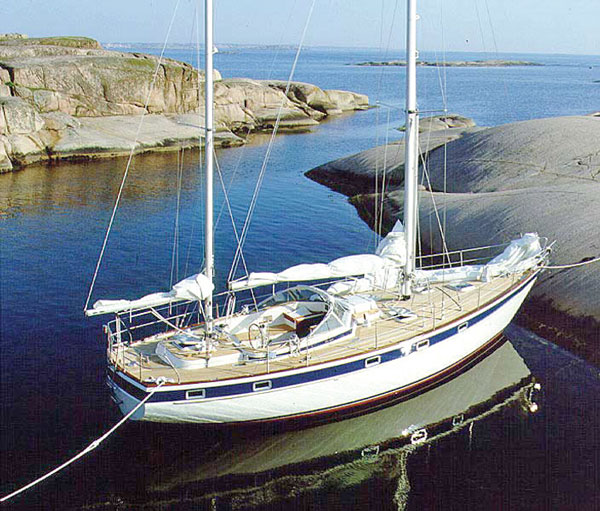 1. Be realistic
I would advise him to first figure out realistically how much he can spend for the purchase of a cruising boat. Then subtract 20 percent of that budget number for equipment upgrades and needed retro fit-out. The next step would be to search for boats that match the purchase budget. With a short list of perhaps three to five possible boats, the task would not be as overwhelming.
To put my advice to the test I chose three arbitrary budgets to conduct my search. I selected $25,000 for a very modest budget plan. Then I selected $75,000 for a moderate budget plan. Finally I selected $150,000 for a higher budget goal within reason. I would add 20 percent for the needed retro fit-out budget.
Using the boats.com website as my search platform, I selected my search parameters. The boat is sail, used, type is cruising, hull material is fiberglass, engine would be diesel, location anywhere, and finally price range for each of the budget amounts.
I was pleasantly surprised at the number of boats each search budget resulted in. Here are the short lists I had complied for each of these budgets after reviewing the available listings.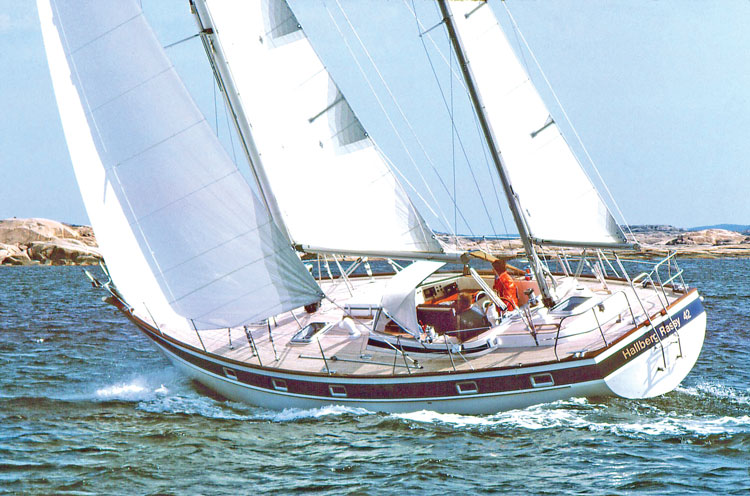 2. Narrow down the list
For the young go now and go small budget I found the following boats with excellent potential: Pearson Rhodes 41, Contessa 32, Cape Dory 28/30, and Alberg 29/30.
The Pearson Rhodes 41 would be my first pick if I had a small family needing the space of a larger boat. For a single person or young couple, only the Contessa, Cape Dory, and Alberg offer a solid boat at a modest price. The condition of these classic cruisers was actually pretty good from what could be seen in the photos. Most of them had outdated equipment onboard that would need to be upgraded in due course, but overall very functional as is. I had a soft spot for the Cape Dory since that was my first sailboat. The comfort index on the Cape Dory is impressive. Carl Alberg knows how to design an easy, forgiving boat.
Using the moderate budget of $75,000 I ran the search again. The results were a larger number of boats found as expected. However, with an experienced eye looking for the gems among the large list of results, I was able to again distill down to a handful of boats worth considering more closely. The modest budget shortlist was: Hallberg Rassy 38, Vindo 50, Moody 35, Tartan 37, Island Packet 37.
My top pick from this list would be the Hallberg-Rassy 38. With its flush deck and large interior storage space this is a favorite classical Hallberg-Rassy for me. The Tartan 37 is also a wonderful boat with a swing keel, which is ideal for Caribbean cruising without worries of any skinny water.
The Vindo 50 was a notable choice, also built in Sweden. The Mahogany warm cabin top structure gives this beautiful classic a warmth that is very difficult to replicate in fiberglass modern boats. The search results also had some unique picks that could be an interesting option within the budget. A Sparkman and Stephens 45 cruiser was in the results. If a larger boat was needed for the room, this could be a good choice. The boat would need a larger upgrade budget; however, the boat design and construction is solid even though the boat seemed to have been sailed long and hard.
The big dream boat budget of $150,000 returned yet a larger list of results. It took awhile to look at all of the interesting possibilities available worldwide. The short list after careful review resulted in the following boats: Hallberg-Rassy 42 Ketch, Nauticat 43, Oyster 43 DS, Amel 46, Gulfstar 50, Gib'Sea 522 Master, Tartan 4600.
When the critical selection criterions are interior boat space and size for a cruising family with children, the Gulfstar 50 and the Gib'Sea 522 Master offer a lot of boat at this budget level. If the important feature is a center cockpit design with aft owner's cabin, the HR42 and Oyster 43 are excellent examples of this cruising design. The Nauticat 43 is a fascinating concept with protected pilot house and steering station. The Tartan 4600 is a more modern design sailing boat option. My favorites on this list have to be between the HR 42 and Oyster 43 DS.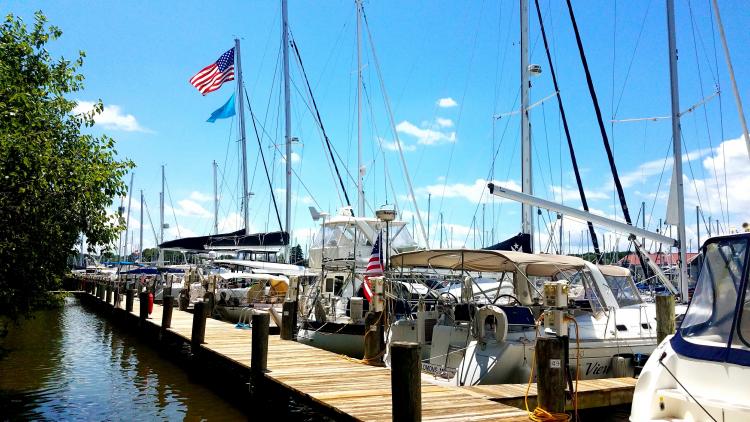 3. Beyond the boat survey
Once the initial personal review of the top choice boat on a short list has been conducted, the price negotiations begin. This is not the time to conduct hard firm price negotiations. As long as the agreed price is within reason for the condition and age of the boat, agreement on a contract offer price should be reached quickly. I would plan several key actions over and above the typical good boat survey.
Having a thorough engine survey is worthwhile, especially considering the age of boats and the engine hours on these boats. An engine survey should include cylinder compression tests, oil chemical analysis, and key engine component checks such as injectors, water pumps, heat exchanger, exhaust elbow, and the turbo for example.
I would insist that standing rigging be replaced if now over 10 years of age. This is critical to the boat insurance underwriter and will have to be performed before going cruising and obtaining insurance coverage. A competent sailmaker would assess the realistic life remaining in the sails. Lastly, I would insist that any folding or feathering cruising prop be fully serviced by a qualified service center that can perform full assessment and service on the prop.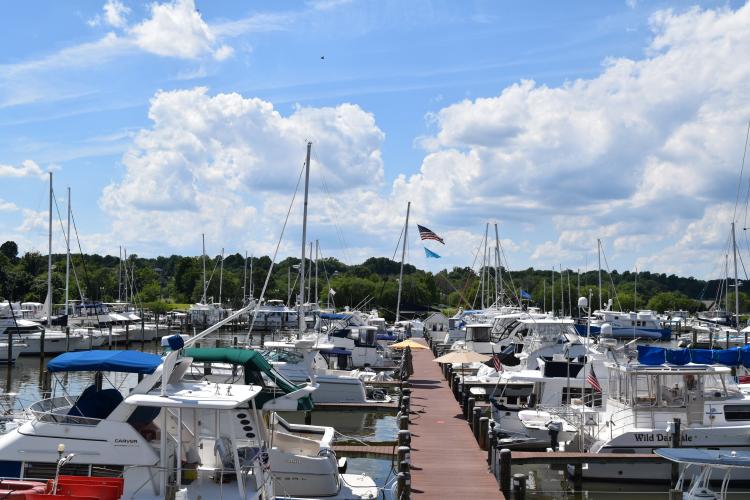 4. Adjusting the price
With these additional detailed reviews, the offer price can now be adjusted for the cost of any items that result out of the main survey plus the cost of items from the specialized surveys. This will get one started with a boat that is cruising ready in short order. Upgrading electronics, refrigeration, and other comfort items such as berth foam, cushions, cockpit cushions, additional specialty sails, and the never-ending boat wish list can be done as you go.
The harsh reality is that it will take about three years of actually using your boat to be able to make sound upgrade decisions. As the new owner, you will have a big advantage in having a boat that is capable of cruising at time of purchase or shortly thereafter. As an old salt has said, what is essential is keeping water out, keeping mast up, and keeping air in sails… anything else after that is really just extra.
Finding a cruising boat with good bones has become much easier with all the internet resources at our fingertips these days. The ability to review design, boat layout, performance specifications, and history of several boats will help you find several realistic possibilities for your cruising dream. You no longer need to wander aimlessly at marina docks looking at every boat waiting for that true love spark to happen.
There isn't one dream boat for each of us. There are always several possible boats that will meet our needs. It always comes down to what features you are willing to compromise on and what features you need. Then you make it your dream boat while you point the bow towards those distant horizons of your dreams.
Find an archive of used boat reviews at spinsheet.com/category/boat-reviews.
By Bassam Hammoudeh