Posted September 23, 2020
*Sponsored content provided by Sailrite
Lifeline netting is an important part of your boat safety protocol. It keeps children, pets, headsails and crew members on board your sailboat. It also offers invaluable peace of mind for the boat owner. Lifeline netting is a knotted safety line netting that you can run on your lifelines around the cockpit, bow, or even around the entire perimeter of your boat. Our how-to video will show you how to install lifeline netting on your boat.
To determine how much lifeline netting you'll need for your boat, measure around the perimeter of your boat where you plan on installing the netting. The video shows you how to do this accurately and how to accommodate for gates or obstructions. Once you know how much lifeline netting you need, you can place your order at Sailrite.com. Sailrite also carries Dacron® leech line, fender lacing hooks, whipping twine and everything else you need to complete this boat project.
Installing lifeline netting on your boat is a very simple process that even a novice DIYer will be able to handle. However, it is a bit time-consuming, and you want to pay special attention that you are following all the steps correctly as this is a safety project. The how-to video shows the step-by-step process so you don't miss anything. You can pause the video and rewatch it as many times as needed. In the video tutorial, you'll learn how to weave the leech line through the netting, how to secure it to stanchions, how to secure the netting between stanchions and, finally, how to create a gate opening if desired.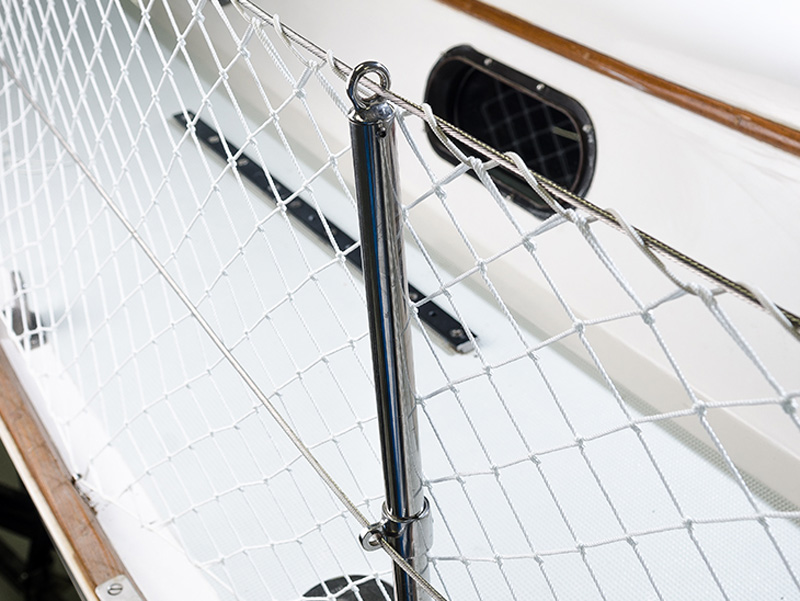 It's easy to upgrade your boat with supplies and how-tos from Sailrite. Explore everything we have to offer at Sailrite.com and start sailing in style!