*Sponsored content provided by Sailrite
A well-made dodger (also called a sprayhood) is a necessary staple aboard any boat. A dodger is a great way to stay sheltered from the rain and spray, both on the water and at the dock. In 2019, we updated our Dodger Series with an improved design and comprehensive video instructions. Sailrite makes it easy to make your very own dodger from start to finish!
Building your own dodger doesn't have to be a hassle. At Sailrite, our 2-Bow Frame Kits include all the hardware and stainless steel tubing to construct a sturdy and long-lasting frame. And our 2-Bow Skin Kits, offered in both Standard and Premium Sunbrella® Marine Grade colors, contain the materials and fabric needed to sew a custom canvas top to attach to your dodger frame.
Sailrite is proud to offer Sunbrella Marine Grade for all your marine DIY projects. This solution-dyed acrylic fabric is the leading cover fabric in the boating industry. Sunbrella's superior resistance to mold, mildew, stains and UV damage makes it not only a great choice for dodgers but also for boat covers, bimini tops, sail covers, boat cushions and much more!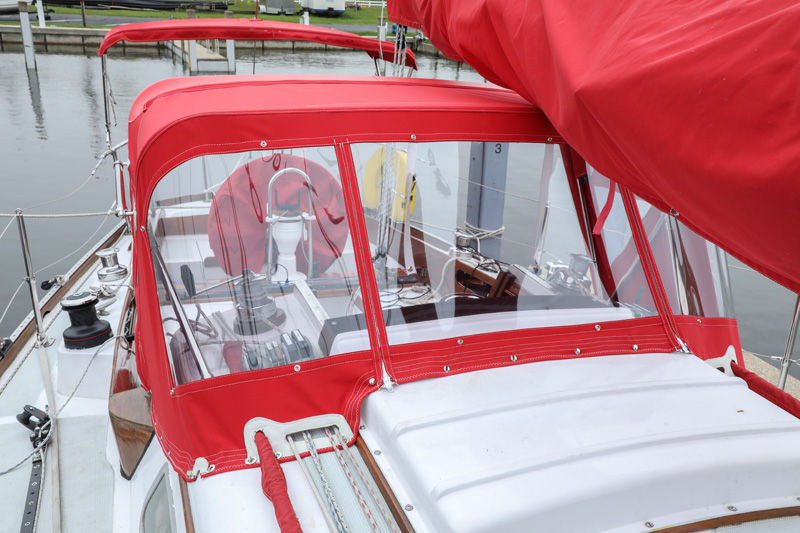 Why choose Sailrite to help with your dodger assembly? Our comprehensive dodger kits make it easy to get everything you need all in one place with fast shipping and fair pricing. And sewing your own custom boat accessories is a great way to save money and ensure you achieve the perfect look and fit. Our free video tutorials are easy to follow and approachable regardless of your DIY skill level. Should you ever run into any problems, our knowledgable customer support staff is just a phone call or email away!