Sailboat Brokers Are With You for That Happiest Day
The old saying is that the happiest days of a boater's life are the day you buy your boat and the day you sell it. With that logic, being a boat broker ought to be the happiest job in the world. Playing maritime matchmaker with boats and boaters seems like a dream gig, but there's a lot of work behind the sales.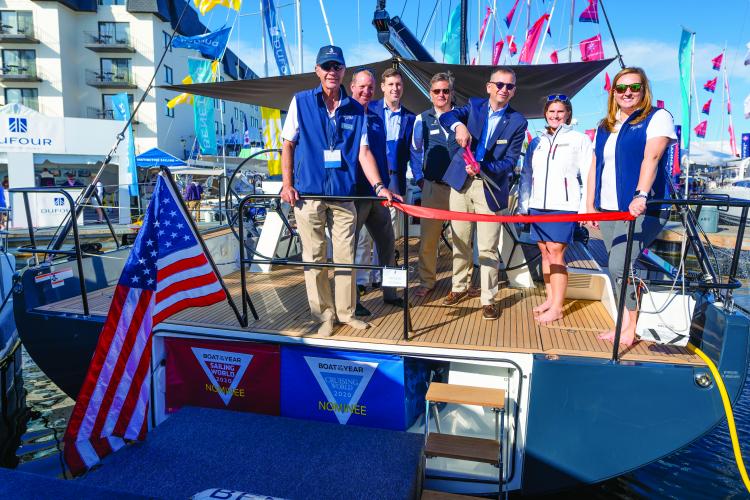 "I truly believe there's a buyer for every boat," says Dyson Naeny of Martin Bird and Associates, a division of Yacht Sales International.
Boaters come across brokers in two ways. One way is when you need to sell your boat. A broker lists the boat across multiple outlets, takes care of a million details involved with the sale, and gets a commission when the boat sells, usually 10 percent.
The other scenario is when you want to buy a boat and need help finding the perfect one. In this case, a broker represents you as a buyer, and you are not charged anything for this service. The broker gets paid by getting a portion of the commission from the selling broker of the boat you eventually decide to buy. Not only do you get the advantage of the brokers connections, resources, and knowledge about boats, but you get someone who has the keen eye of experience when looking at a boat on your behalf.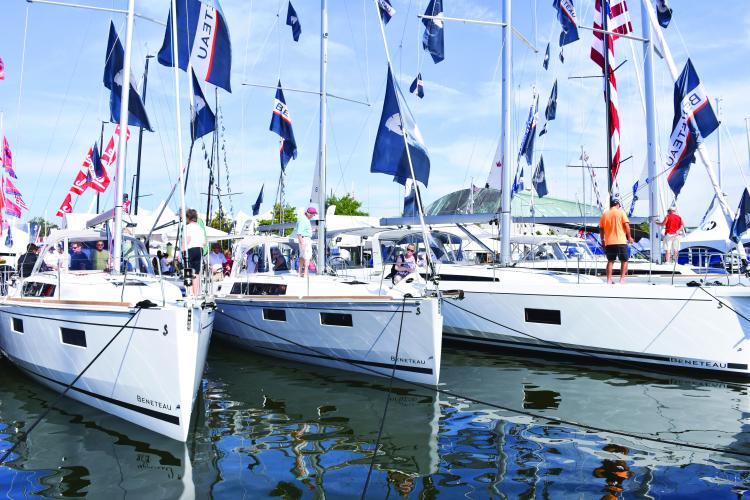 "That was my first gig ever," says Naeny. "A buyer gave me her parameters of what she wanted in a boat. I started research and phone calls, sent her listings, and we figured out the best boat for her."
Naeny has been a Chesapeake boater since childhood, and he used to own a yacht detailing company before moving into selling boats. He brings his previous business experience to his work as a broker.
"Cosmetics matter," Naeny emphasizes. "When you're selling, your boat needs to be cleaned and waxed. It won't add value, but it will sell faster, and there's value in that."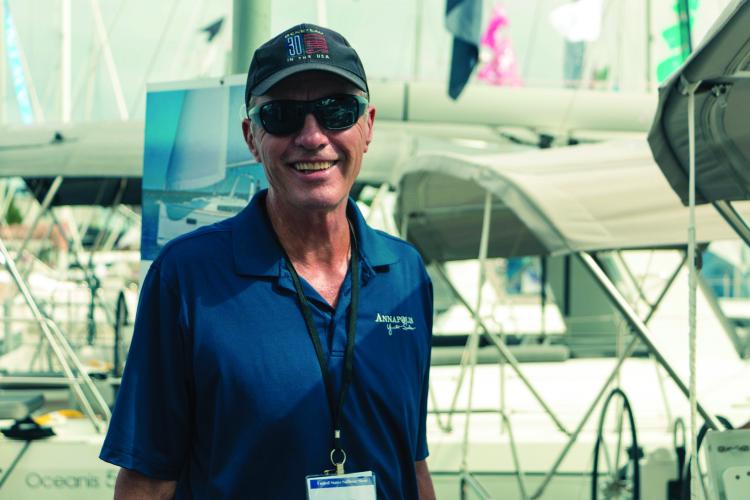 Keith Mayes at Annapolis Yacht Sales agrees. "Where people eat, sleep, and poop has to be clean," says Mayes with a chuckle. "And first impressions matter. If a buyer sees a dirty, neglected boat on the outside, they will assume that you also didn't take care of the engine and other critical maintenance inside."
Both Mayes and Naeny agree that there is so much more than meets the eye when it comes to selling a boat. Brokers handle marketing, legal, communications, financial, surveys, and sea trials, and of course showings.
"Showing a boat for sale is just as important as showing a house for sale," says Mayes. "You can't just throw the listing up on the internet and hope for the best. Presentation is everything. You need to stage and photograph the boat in an appealing way. Get rid of all clutter and personal items or decor."
Both agree that keeping good maintenance records goes a long way in making your boat more desirable. If a potential buyer sees your maintenance logs, it will give them that peace of mind that the boat will serve them well.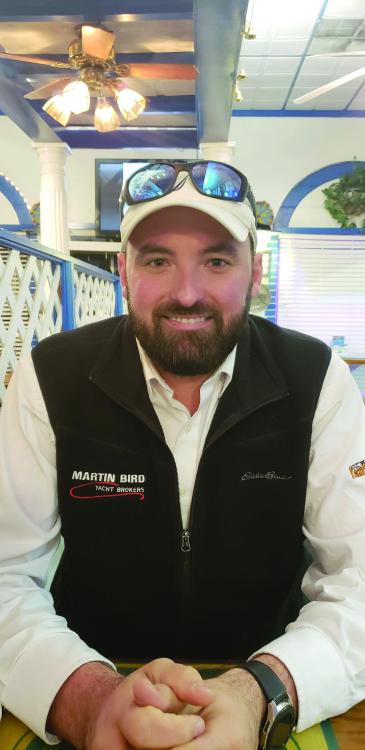 Naeny says that technology has changed the way he shows boats to potential buyers. He's always done virtual showings for out-of-town prospective buyers. Today, those tech skills are coming in handy as he continues to live-stream walkthroughs of boats for buyers during social distancing requirements.
"Social media and different video chat applications are powerful tools for selling boats," says Naeny. "I use Facebook video, Skype, FaceTime, Zoom, whatever works. We also opened a virtual showroom on our web page. You can wear 3D goggles and walk the boat or just go on a virtual tour. Recently I sold two boats sight unseen based on working remotely with the buyers using the latest technology."
Finding a broker you want to work with comes down to relationships. Your broker needs to be the sort of person who gets along well with other brokers so that your boat has more exposure. And your broker needs to get along with you. "We get some people who call already knowing they want us to sell their boat. We also get people calling who are interviewing us for the job, seeing what we bring to the table and whether it will be a good fit," says Mayes.
"There is no rule book that defines the role of a broker aside from the contractual obligations," says Mayes. "Some don't lift a finger other than listing the boat. Personally, I carry tools with me wherever I go, and it's not unusual to find me fixing stuff, especially if the owners are not local."
Many brokerage houses have a standard minimum commission of $4000, so based on a 10 percent commission that means your boat needs to be worth at least $40,000 for a broker to represent it. This minimum is set so that the brokers do more than break even or lose money on the deal.
So, what can owners with boats under $40k do? You can try selling by owner, or you can look for a brokerage that specializes in smaller and less expensive boats. Grab Bag Sailboats is one of those places here on the Chesapeake Bay. Often they have partnerships with larger brokers, and you can ask around to see who can help you with buying or selling a less expensive boat.
Both Mayes and Naeny say that brokers across the Chesapeake and across the country have a very cooperative relationship. Boat brokers all have some background in boating and understand that this isn't always just a business transaction, it's often a dream, a lifestyle, or passion. Emotions can run high when buying and selling a boat.
"It's hard to tell someone they don't have the most beautiful baby in the world," chuckles Mayes. "You can spend a lot of money upgrading instruments and sails and so on. It makes your boat more desirable, not more valuable. The market decides what a boat is worth. A boat is not something that appreciates as much as you appreciate your boat."
~By Cindy Wallach