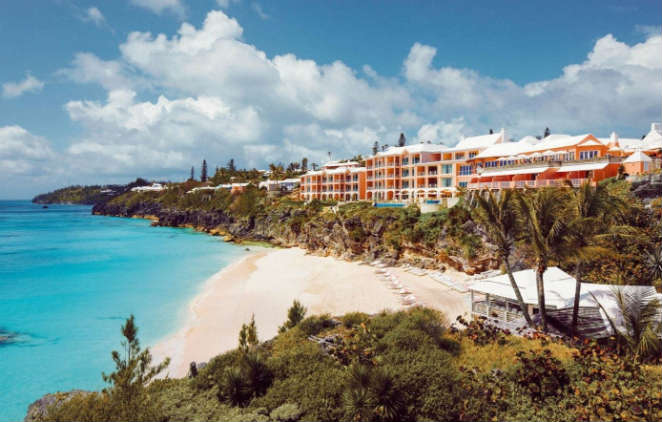 Amazing eBay auction for a 2-bedroom, beachfront Bermuda condo for watching the America's Cup Finals ... to benefit Hospice Cup!
Here's the short version: Elegantly appointed 2-bedroom beachfront condo combining luxury with classic Bermudian style. With expansive views overlooking The Reefs private pink sand beach and turquoise Atlantic waters, Club condos are perfect for family vacations or celebrating with friends. Each condo features a full kitchen, 2 private bathrooms, hot tub and balcony....The America's Cup finals are taking place right down the street!
100% of the proceeds from this auction will benefit the Hospice Cup which unfolds in Annapolis September 16.
Want more about seeing the America's Cup in person? Click here.