Posted September 13, 2017
Three classic Australian sailing skiffs have arrived in Annapolis, where they will be on display and racing today through Sunday (September 13-17), in conjunction with the Classic Wooden Sailboat Rendezvous, hosted by the National Sailing Hall of Fame (NSHOF), together with the Chesapeake Traditional Sailboat Association.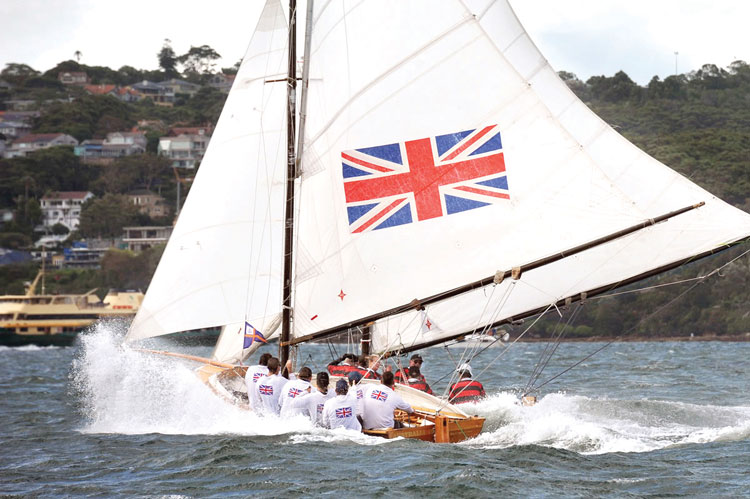 After undergoing more than six weeks at sea and 12,000 ocean miles, the three 18-foot skiffs from the Sydney Flying Squadron were slipped gently into the quiet waters of Back Creek under the guiding hand of Bert Jabin's fork lift crew. The boats and the dozen or so Aussie sailors who accompanied them, will be engaged in a series of races against Annapolis' Bear and Bull Sandbaggers.The Fyling Squadron's Ian Smith was the driving force behind the effort, having sailed on the Sandbaggers five years ago. "I thought the boats were similar," he says. "Now we'll get to see who's faster!"
The 18-footers will be launching everyday at 10:30 a.m. from the Annapolis Sailing School and will be on display to the public at 11:00 am on the mornings of September 13, 14, 15, and 16 at the National Sailing Fame docks in Annapolis. Friday and Saturday, September 15-16, many other boats participating in the Classic Wooden Boat Regatta will also be available for viewing. For a complete schedule of events for the Aussie 18s and their crew click here.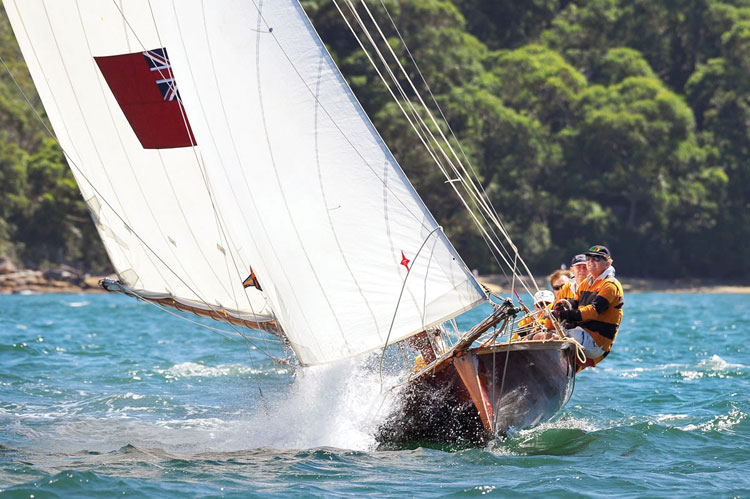 The eighteen-foot skiffs, considered by many to be the fastest class of sailing skiffs, began racing on Australia's Sydney Harbor in 1892 and later in New Zealand. They are called "Aussie 18s" by their owners.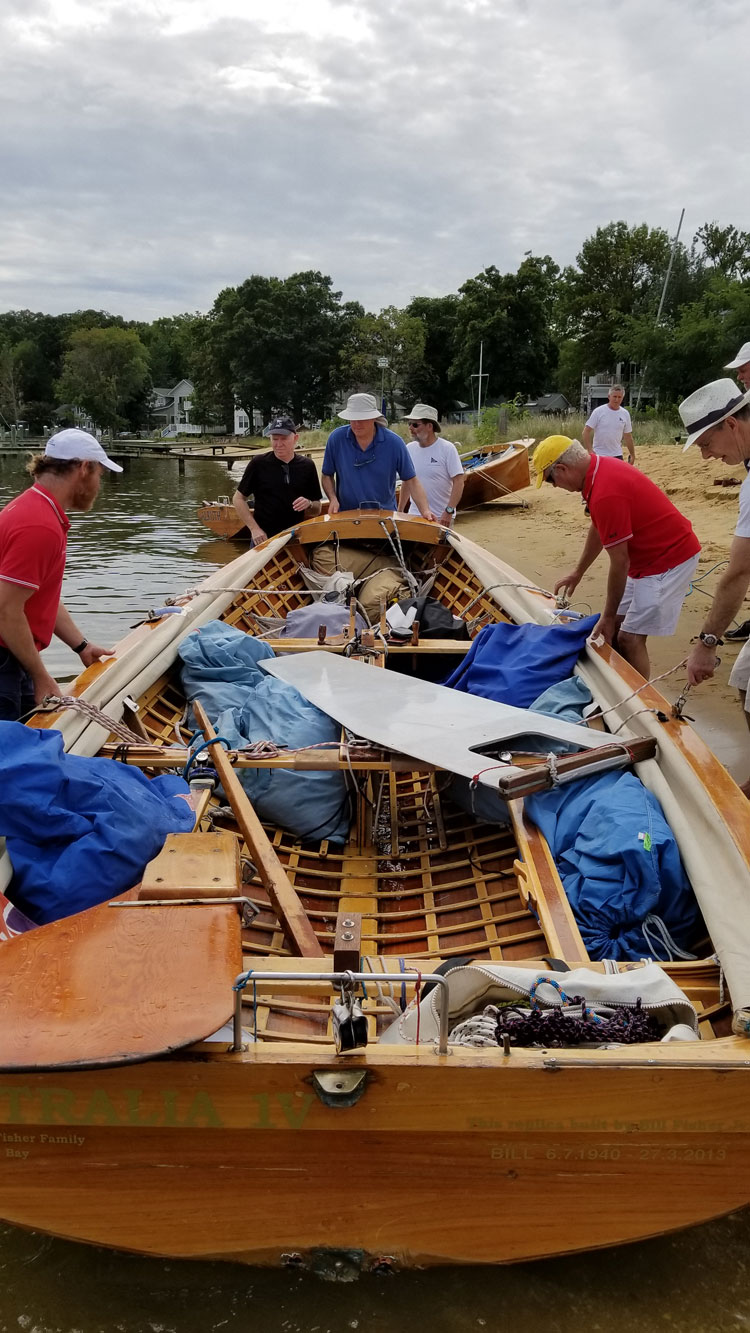 Designed to showcase the history and elegance of American sailing, the Classic Wooden Sailboat Regatta is a unique race and a fun gathering of classic wooden sailboats. It is open to wooden-hulled sailboats, new and old, built with designs drawn prior to 1970, with five classes competing: star, dinghy, day boats, cruising class (single or multi-mast), and the Spirit of Tradition class (for wooden sailboats designed on or after 1970 if they meet the spirit of the event). It is an informal opportunity for boats of all different sizes and designs to compete together in a low-key race against other wooden vessels. It has grown each year, with boats ranging in size from eight to 65 feet, and traveling from as far away as Canada (and now Australia) to participate.The boats will be on display at the NSHOF's public docks. In addition to the race (which can be watched from City Dock and several other places on shore), the event also features on-shore activities open to the general public.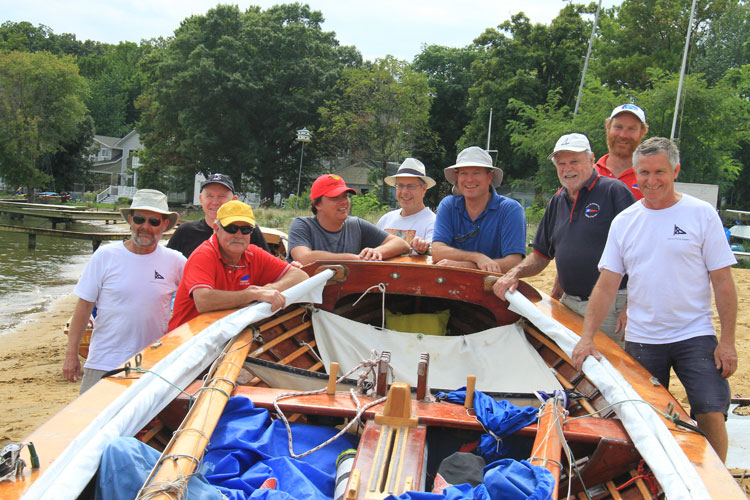 "We are very excited to have the 18-footers from Australia here for the Classic Race," said Maria Museler, the event's volunteer organizer. "Anyone who loves wooden sailboats won't want to miss this great opportunity to meet with wooden sailboat owners, take part in a fun race, and show off your classically designed sailboat for everyone in Annapolis."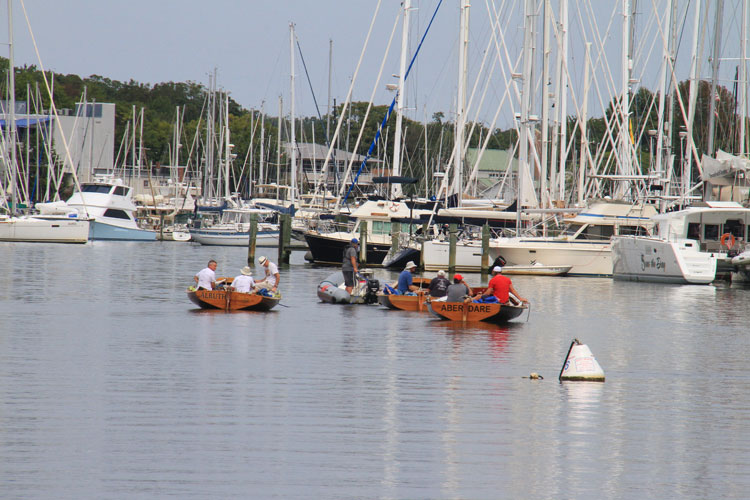 Owners of wooden-hulled sailboats that meet the above criteria can register here or by calling the NSHOF at (410) 295-3022 for a mail-in entry form. Registration is $30 if paid by August 30, after which the fee is $50. Registration closes at 5 p.m. on September 16. More information about the Chesapeake Traditional Sailboat Association can be found here.