A number of Bay-based offshore racing campaigns were among the fleet of 75 vessels participating in this year's Marblehead to Halifax Ocean Race (MHOR), which got underway July 9.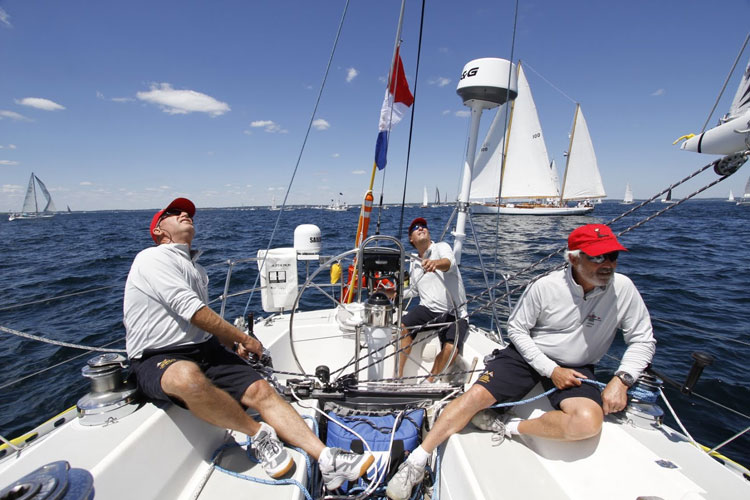 Local boats placing in the top three of their divisions include: Michael and Connie Cone's Hinckley Bermuda 40 Actaea, which won the David Prince Memorial Cup for best overall corrected time in ORR and received the George F. Lawley Memorial Cup for yawl, ketch, or schooner with best corrected time; James Praley's Shinnecock, which captured third in PHR-2. Shinnecock and Don Snelgrove's Himmel took first and second places respectively for best combined performance in A2N and MHOR in the IRC PHRF Racing Division; William Johnson's Kerr 50 Wahoo finished third in class ORR-1; and the U.S. Naval Academy's Apollo skippered by Ryan Pinch took home the Academy Cup, awarded to the academy training vessel making the best corrected time.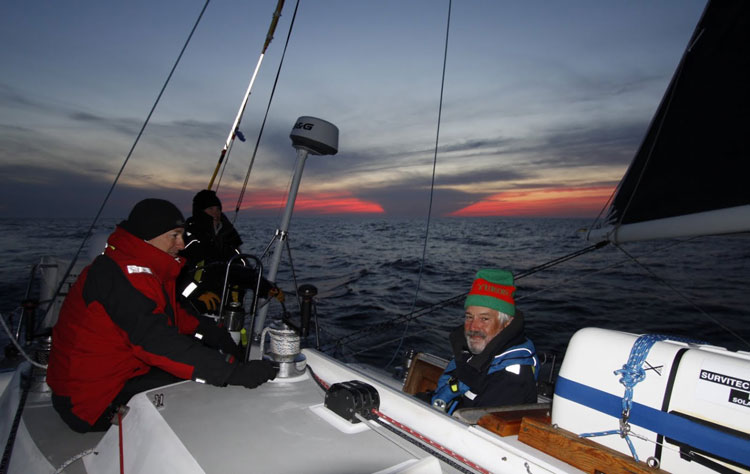 The Mills 68 Prospector out of Shelter Island, NY, set a new elapsed time record, finishing with a time of 28:28:50, to beat the 2011 record by 2:18:02, and earning the Halifax Herald & Halifax Mail Trophy. Owners Paul McDowell, David Siwicki and Larry Landry were aboard to enjoy the victorious ride. A nice log from the crew's perspective can be found here.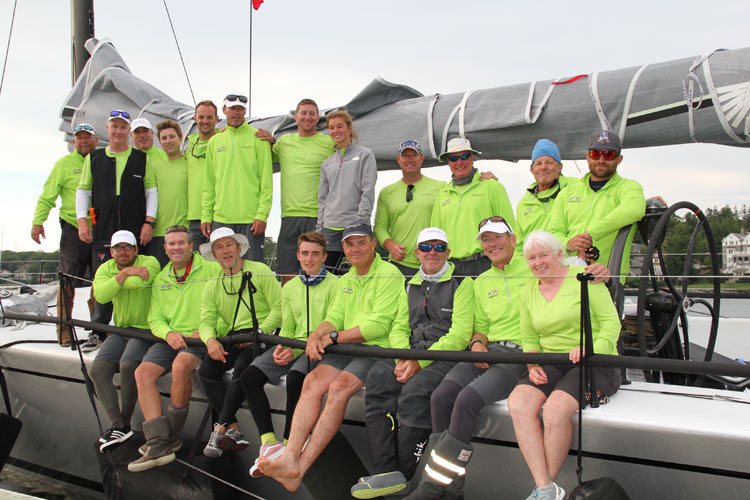 Airborne IV, a 50-foot Beneteau from the Royal Nova Scotia Yacht Squadron captured top honors in the PHRF, which was the largest group entered in the race. Airborne IV posted a time of two days, two hours, 19 minutes and 45 seconds. It was a family affair, with William (Bill) Greeenwood III skippering and son William Greenwood IV (Will) on the bow. The Greenwood family has experienced much success over the years in this race, and Will serves as 2017 co-chair.
The Boston Yacht Club and the Royal Nova Scotia Yacht Squadron sponsor the MHOR, a biennial race, which takes sailors on a 363-nautical mile course across the Gulf of Maine and along the coast of Nova Scotia to Halifax. The race has a reputation for cool weather and frequent fog, but this year sailors enjoyed unusually good conditions and mostly downwind breezes. An interesting history of the race can be found here.