Work, car payments, kids, health… we grownups have a lot of responsibilities. Improving our sailing is not usually one of the areas where we get to spend a lot of time.
If we want to improve—sailing faster and smarter—there are a number of things we can do. Making sure that your boat is set up optimally and that you're using good sails is pretty easy. Taking some time in the off-season to read some books is standard. But to really make progress, you've got to learn from the experts.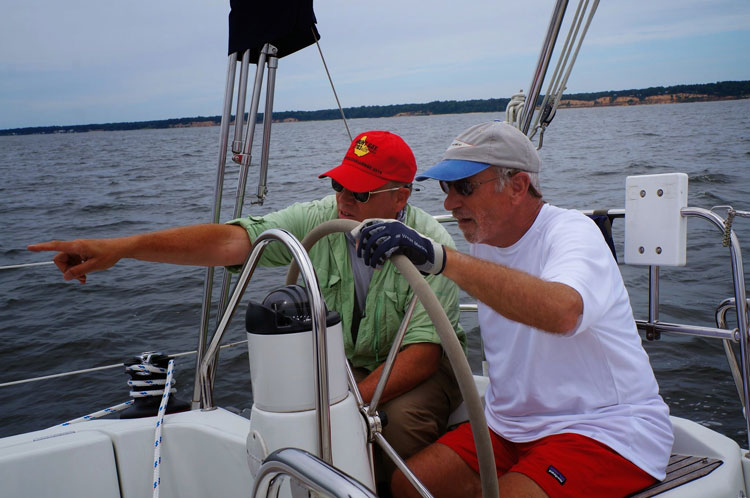 Sailing coaches are not only for high school and college sailors or Olympic campaigners. Grownup sailors can use coaches, too. There are many experts in the sailing community who will be happy to help you grow your skills. But it's not a one-way street—you don't just get a coach and go faster and smarter—you've got to be willing to invest in preparation and homework.
Important preparation includes deciding what you want to get out of a coaching scenario:
Boathandling/boatspeed coach: To improve your boathandling, especially in dinghies, it's important to work with someone who knows your kind of boat well. Ask the speedy people in your fleet to share ideas, or reach out to class champions. Often times you can tap into a segment of your class where you can't participate to get a good coach. For example, are you a masters' sailor? Ask one of the speedy folks who isn't yet old enough to sail in a masters' regatta to coach you.
Tactics/strategy/rules coach: Want to focus on how you get around the race course? Boat-specific knowledge is not as important here (though certainly some elements of understanding your class's characteristics are important—e.g. asymmetrical spinnaker vs. being able to sail dead downwind). Know who has great command of rules and quick decisionmaking about boats interacting on the race course? High school and college coaches… and even outstanding high school and college sailors.
Local knowledge coach: Feeling pretty good about your game, but sailing somewhere completely new? A good sailor who knows the area can be a huge help. They can share knowledge on standard weather patterns (though remember, patterns don't mean that's exactly how it will be), where the good local boat parts stores are, and even where the best seafood restaurant is.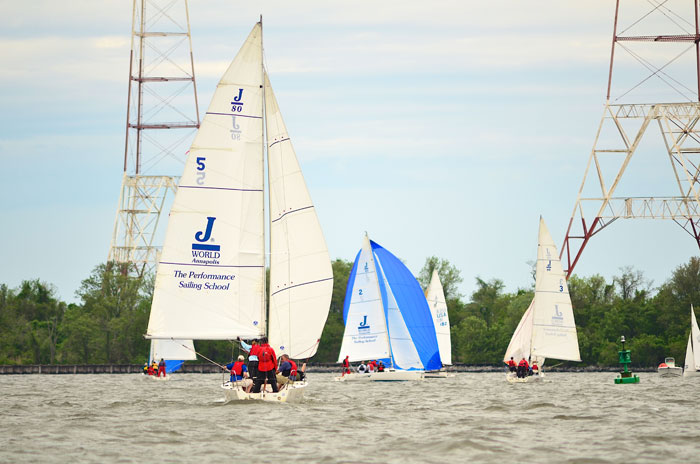 Fitness/nutrition coach: This is a good one for the off-season, when you have time to build your habits to support your sailing. Working with a trainer who understands the demands of your boat can provide a big boost. If you're working with a trainer at the gym, share with them some video of people sailing your boat—they can tailor exercises to help you.
Coaching isn't cheap, but it can reap big rewards. To make it more financially possible consider forming a group for coaching, whether at a regatta or for a clinic. As an example, four sailors from Severn Sailing Association (including me!) sailed the Laser Masters' World Championship in Split, Croatia, this fall. While hiring a coach and paying for a boat for them to use would have been prohibitively expensive for just one sailor, forming a group worked well. Being able to bounce ideas around with our coach (a Finn sailor who grew up sailing in Split) and fellow sailors each morning before we left the dock was fantastic.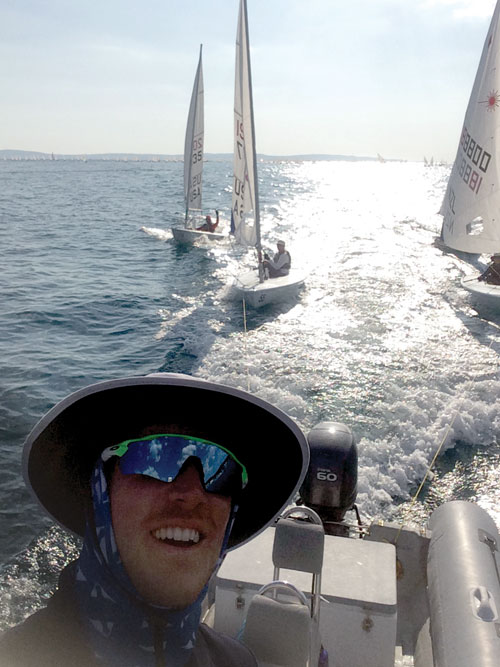 So perhaps, as we head into the holiday season, an important gift to yourself is the gift of learning more. Consider working with a coach to help you do that.
By Kim Couranz