Katie Freeman is the 2019 Volunteer of the Year
Congratulations to Katie Freeman as the 2019 SpinSheet Volunteer of the Year! "As a volunteer for Valhalla Sailing Project, Katie has been a truly integral part of the success of the program," says Valhalla co-founder Mike Wood.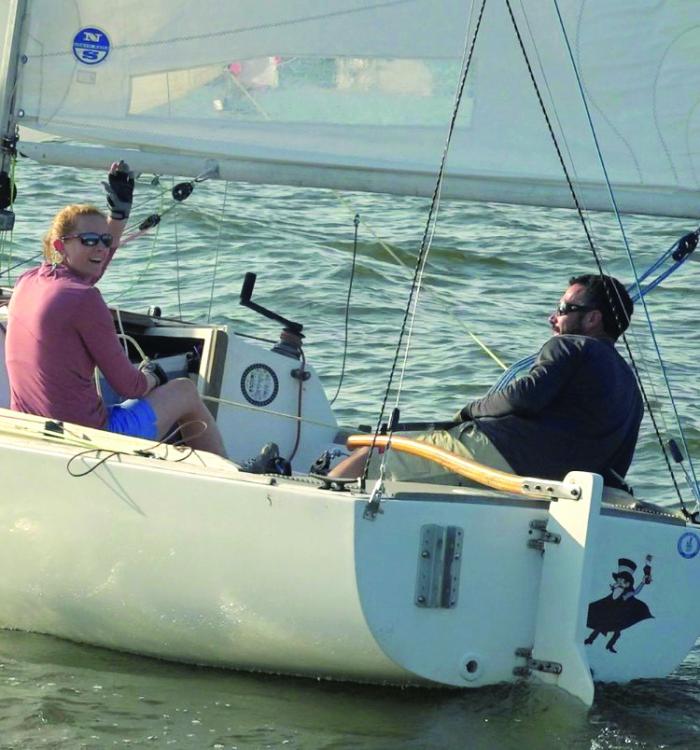 "While two of the four board members were incapacitated due to medical issues, Katie stepped up and graciously gave not only her time but also her boat, her personal network, and her knowledge. Prior to joining the team at Valhalla Sailing Project, Katie had little interaction with military veterans and the unique needs that come with those possibly coping with Post-Traumatic Stress Disorder. Katie took it upon herself to immerse herself into the veteran community and develop a strong understanding of how to interact with all manners of veteran (from the silent injuries to triple amputees)," says Wood.
"This year, with the staff being short-staffed, Katie took the helm and led the charge to not only promote the program but, more importantly, plan and staff three sailing clinics at Eastport Yacht Club. Through social media, Katie recruited veteran participants into the program. Using her network of sailing friends, Katie recruited a cadre of instructors to teach the veterans the joys of sailing. Not only did she recruit instructors, but she also took charge as the lead instructor and curriculum developer.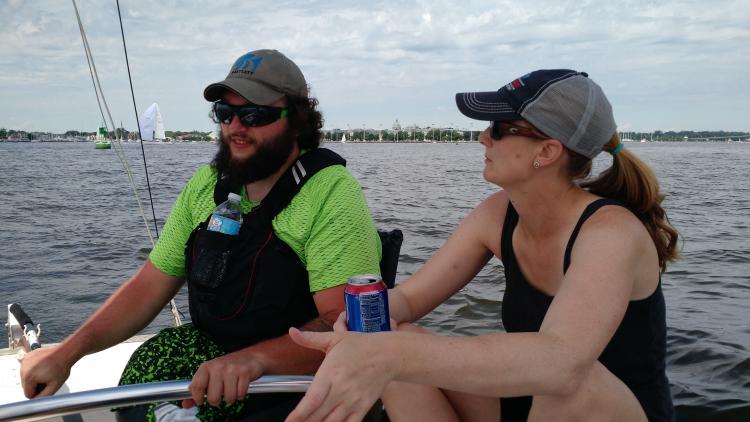 "Without Katie's steadfast dedication to the Valhalla Sailing Project and her commitment to the well-being of our nation's veterans, this year's educational program would not have been as successful as it was. Outside of the planning and logistics of conducting clinics, Katie also volunteered countless hours (of hers and her husband's) to ensure that nothing fell through the cracks. Katie staffed promotional booths at boat shows, 5Ks, and many other events; she helped deliver a newly donated J/35 from Baltimore to Annapolis; she helped clean and prep EYC's club J/22 fleet in exchange for the program's use of the boats during the training season.
"Katie exemplifies the spirit of volunteerism. Just as military personnel never leave a comrade behind, Katie ensured that in our time of need, we completed our mission. We were able to enrich veteran's lives, we were able to build family and friend bonds, we were able to save lives; all of this is because Katie Freeman never gave up! Katie is the model for what maritime volunteerism on the Chesapeake Bay is."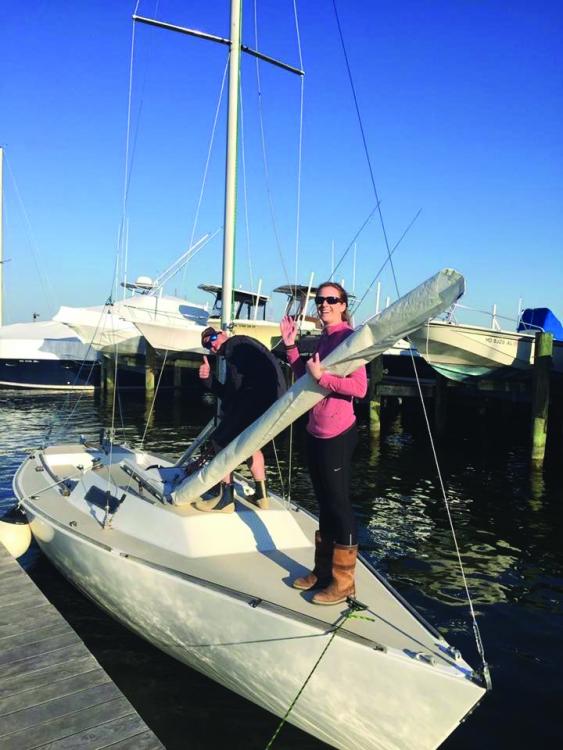 Headquartered in the Eastport section of Annapolis, Valhalla Sailing Project provides wounded, disabled, and transitioning veterans an opportunity to adopt a new family and lifestyle through the sport of sailing as a means to cope with PTSD and prevent veteran suicide. Learn more at valhallasailing.org.
Thank you to SpinSheet readers for sending along so many impressive nominees for this award. We are inspired by all the sailors giving their time to better our waterfront community. Find news and articles about the runners up in future issues of SpinSheet.