Many Sailors Think It's a Great Time To Buy Boats
"No one's buying houses right now," a friend said to me recently. I nodded and thought except for those two friends of mine who bought houses last week, as Maryland's Covid-curve descended and reopening of businesses expanded. The same could be said for sailboats.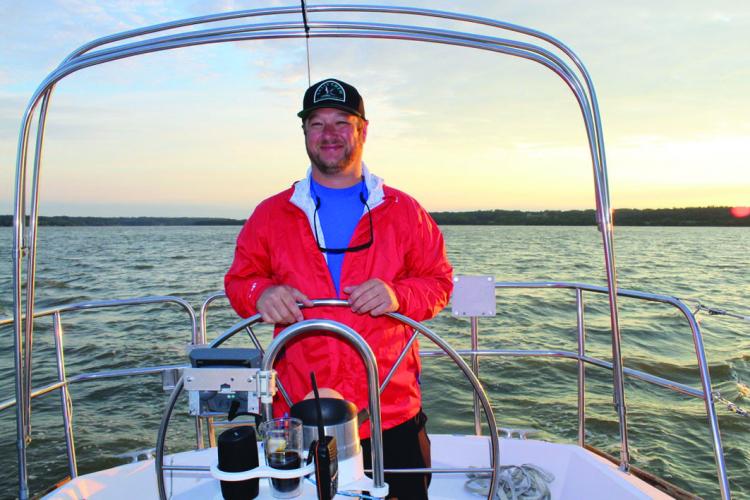 Last month, we interviewed several Chesapeake boat brokers who expressed their surprise and delight with the recent boat-buying boom. We spoke to Ken Comerford of North Point Yacht Sales this summer. He said he's seen more sailboat brokerage sales (aka used vessel sales) than he has for a very long time.
"This time has made people to reevaluate what's important to them," says Comerford. "We're getting a lot of families who are coming out to enjoy the sport and a huge number of first-time boat buyers."
Comerford's observations are consistent with what I'm seeing among friends. I know two couples (in their 30s and early 40s) who've purchased boats this month, one who is a couple with no children, the other a couple with two of them.
After looking at powerboats as a "condo in Annapolis" option and deciding that they were too pricey and intimidating, SpinSheet ad sales rep Katie May Dixon and her husband Ryan Ducey, both sailors, bought their first boat, a 1988 Cal 28, for $8000 from Grab Bag Sailboats.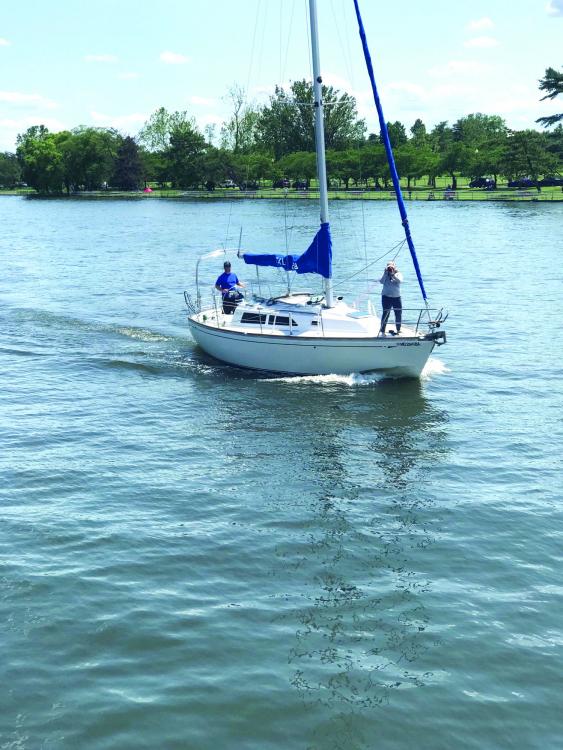 "The main reason (other than finances) we went back to wanting a used sailboat was because of the confines Corona had put us in. We wanted and needed an escape that could provide us adventure and challenge. A used sailboat fit that bill: it will provide us with projects, sail trim and ice box loading trial and errors, and new anchorages all at socially safe distances," says Katie May.
"The Cal 28 was the first of 20 boats we looked at. It felt right. We knew we could use it as a project boat, but it was clean and sailing-ready, unintimidating."
Katie May and Ryan's maiden voyage was from Mayo, MD, to Tall Timbers up the Potomac. They took another two days to deliver the boat to her home in DC, where Ryan works at the Wharf.
Annapolis sailors Trevor and Duffy Perkins are under contract for a 1986 Sabre 34 in New England, pending a survey and sea trial. The offer they made was 70 percent or less of the asking price.
They've owned a couple of smaller boats, such as a J/22 and a Laser, but this is their first cruising boat.
Trevor looked at several other boats, many of them "disgusting," he says. "There are a lot of boats out there for cheap but for good reason. They take so much annually to maintain once they've fallen off… it takes forever to get them up to speed again, if you can."
His brother gave him a great piece of advice: "Don't expect it to get any nicer when you buy it. To get it up to speed will require an exorbitant amount of time or money or both."
Trevor advises, "Do your homework. Don't trust pictures. Digital photography can make things look better than they are. If the boat is brokered, call the broker. They will often be forthright. If they know it's a piece of $#*% they will tell you."
Your loyal SpinSheet editor has a boat-buying dream as well, but I've been unable to pull the trigger. Whereas others have seen opportunity in this pandemic, I can't get past the financial uncertainty. I'm still open to being talked into it… ~M.W.