Films of Interest to Boaters and Sailors at Annapolis Film Festival
The ninth annual Annapolis Film Festival runs virtually for 10 days, April 8-18. Each night there will be a premiere of a Spotlight film at 7 p.m., beginning with the Opening Night film, Marvelous and the Black Hole.
"This year's festival has expanded to 10 days for its virtual presentation to allow for a better user experience this year," says Lee Anderson, festival director and co-founder. "It is all accessible on OTT devices with ROKU, AppleTV, and Amazon Fire if you have a smart TV, otherwise you can view on your laptop."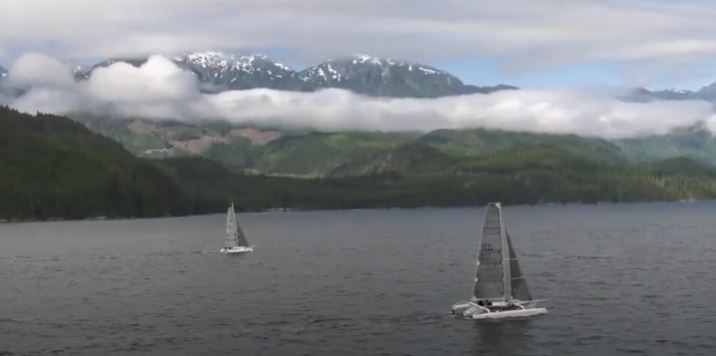 This year's program contains over 100 films (23 feature-length narrative films; 17 feature-length documentaries; 66 short films). The films come from 35 countries. Here are several films of interest to sailors and boaters:
The Sailing Showcase features the adventure documentary film, Race to Alaska about a sailing race set in one of the most complex waterways in the world, many will succumb against winds, currents, whirlpools, fear and fatigue as both character and watercraft are tested. Followed by a Q&A with Gary Jobson.
"This is the tip of the iceberg. We also have nine shorts programs and many other great films… there is truly something for everyone," Anderson claims.
LUZZU, an Italian film shot in Malta.
A man risks everything to provide for his wife and newborn son by entering Malta's black-market fishing industry.
What Lies Up Stream a short film
The Environmental Showcase films are:
End of the Line: The Women of Standing Rock (preceded by Water Watcher) - Indigenous women unite to stop the oil pipeline that threatens their land, water, and very existence.
Fish & Men - This documentary exposes the high cost of cheap fish and the forces threatening local fishing communities and public health by revealing how consumer demand drives the global seafood economy. Do you know where your seafood is from?
Passes allow for unlimited viewing to over 100-plus films cost $115 per household. Individual tickets cost $10 each and four-packs cost $35. A Shorts Pass is available to nine shorts programs for $50. Check out our "How to Fest" page on the website.
To find out more visit us at: annapolisfilmfestival.org. For more information contact us at [email protected] or at 410-263-3444.