On the water or on the trail?
Whether you took part in a casual sail, a club race, a state park first day hike, or any other outside activity on January 1, our hats are off to you for being outdoors and active on the first day of the new year.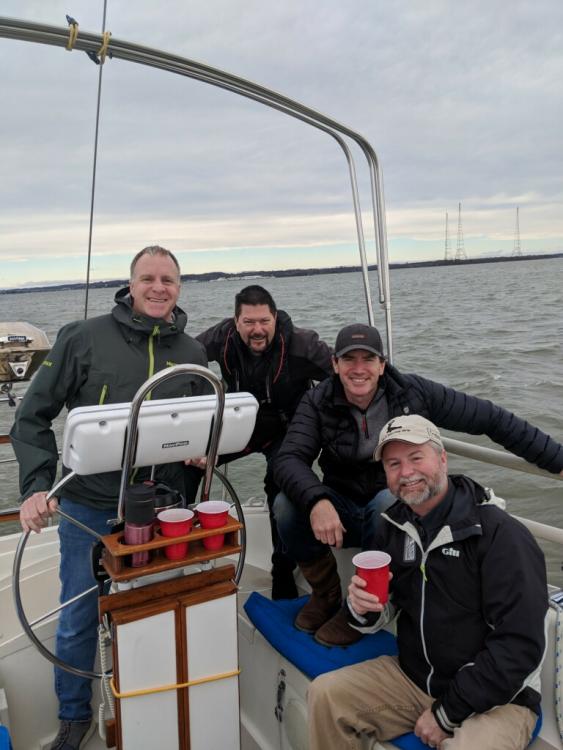 Many Bay sailors spent time on the water January 1, inlcuding multiple members of team SpinSheet. Warm air temperatures were alluring, and a strong breeze kept things exciting. SpinSheet editor Molly Winans was aboard a friend's sturdy ocean-going Nordic 34, double reefed and sailing with just the main, with breezes from 18 to 29 knots. In Annapolis Harbor the wind was a steady 10 and racers reported strong puffs into the mid-20s.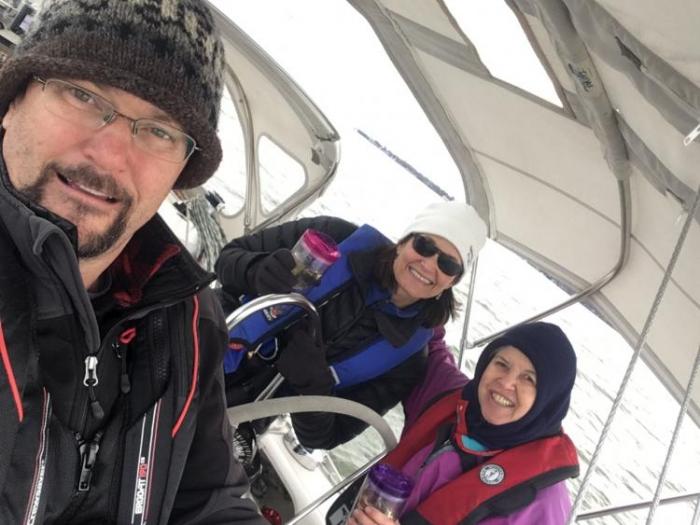 Other outdoor enthusiasts celebrated the first day of 2019 on local hiking trails. The Maryland Department of Natural Resources welcomed approximately 3700 hikers on 36 hikes at 32 state parks as part of the annual First Day Hikes initiative. Hikers trekked about 8500 miles on trails in every corner of Maryland. Participants received cool "I hiked" stickers, similar to the familar "I voted" stickers handed out on election day. In Virginia, all 38 state parks sponsored first day hikes, and the first 100 participants at each park received a commerative bumper sticker.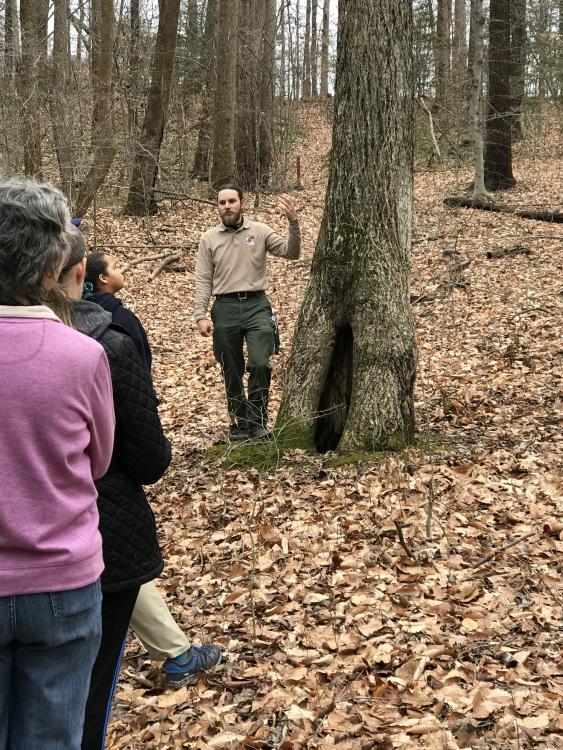 Maryand's Lieutenant Governor Boyd Rutherford hiked with Natural Resources Deputy Secretary Joanne Throwe at Patapsco Valley State Park. "It was wonderful to start off the year hiking with fellow Marylanders at one of our treasured state parks," he said. "From the sandy shorelines of the Eastern Shore to high perches of Mountain Maryland, I encourage everyone to get outdoors in 2019 and experience all that our great state has to offer."