Discussing Climate Change Among Friends
This month's Green Drinks event will take place at the Annapolis Market House from 5:30 to 7:30 p.m. on Wednesday, January 23, when Annapolis Green will kick off a year-long initiative to bring a local perspective to the global issues of climate change.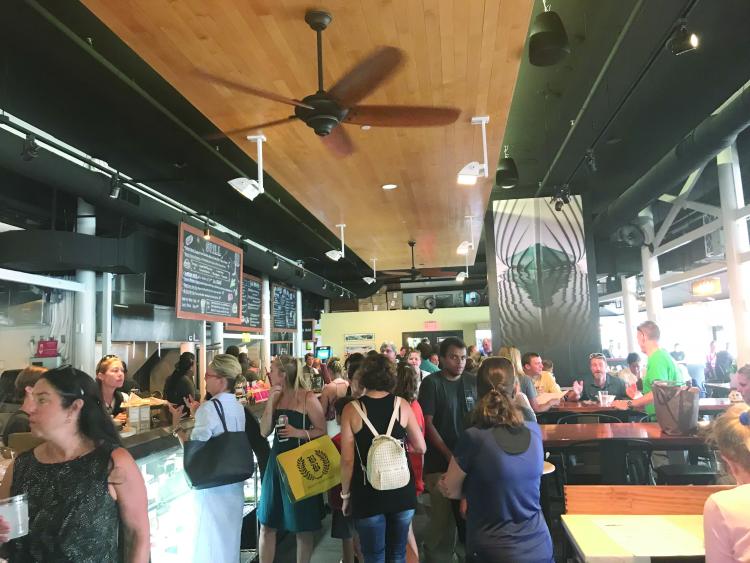 "We're calling this new initiative 'Tread Lightly,'" explains Annapolis Green co-founder Lynne Forsman. "The effects of our heavy carbon footprint are already here, and already affecting our lives. Annapolis is affected almost every day by rising seas – a result of climate change. Yet, most people have little understanding of what's happening, what's coming, and what can be done. This campaign will bring understanding of these global issues to our community and advocate for grassroots practices to mitigate these effects with new ways to reduce the consumption of plastic and energy."
The Climate Stewards of Greater Annapolis, a grassroots group that addresses the causes and impacts of global warming through education, advocacy, and outreach, will partner with Annapolis Green at the event.
The Annapolis Market House will be open just for Green Drinks for the event. Kevin Brooks of the Eastport Oyster Boys, joined by several surprise musical guests, will entertain with original music inspired by life on the Chesapeake.
Admission to Green Drinks Annapolis is free, with a $10 suggested donation to Annapolis Green. The Annapolis Market House will offer light hors d'oeuvres. A cash bar will feature craft beer and wine. Soft drinks will also be served.
Now in its 13th year, the intent of Green Drinks Annapolis is to gather the eco-minded from all walks of life to communicate in person, exchange information, meet new people, learn something new and have a good time. It's the "Fun side of eco awareness… making serious connections." Everyone is welcome.
Green Drinks is an initiative of Annapolis Green, a non-profit whose mission is to connect, inform, and inspire Annapolis residents, organizations, and businesses to care for the environment, live more responsibly and create a more beautiful and thriving community.