MRE's Tug of War 2017 Amazing 20th Anniversary Photos: Thank you to Craig Ligibel who shared these amazing photos from last Saturday's annual Tug of War between Annapolis and the Maritime Republic of Eastport for the event's 20th anniversary. TWENTY? Yes! It's been that long since they fixed the Eastport Bridge in 1997 and all this fun madness began. Here's a word from Craig, his wonderful photos, and a snippet from Danielle Ohl's Capital article. Enjoy! UP THE REPUBLIC!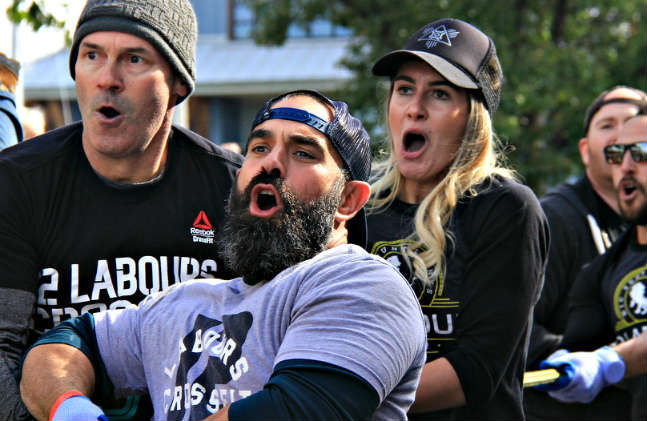 89-year-old John Morgan has been a part of the Maritime Republic of Eastport's Tug of War against arch rival Annapolis since the first tug was tugged 20 years ago. This year marks Morgan's last as an "official rope wrangler"…but that's not to say he won't be in the stands cheering on his beloved Eastportians in years to come.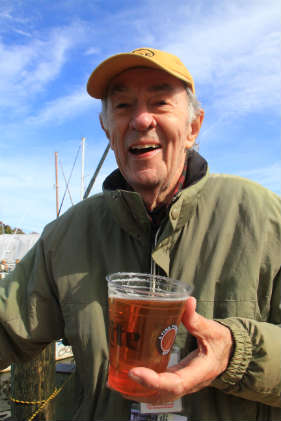 "I got into the Tug after seeing it the first year," the octogenarian says with a smile. "It looked like too much fun to just stand by and watch."
Morgan has held a number of "offices" in the unofficial MRE tug hierarchy. And he's seen the Tug performed under all sorts of conditions. "I remember one year, the wind was blowing so hard the rope had a big bend in it. Boy that was hard to control."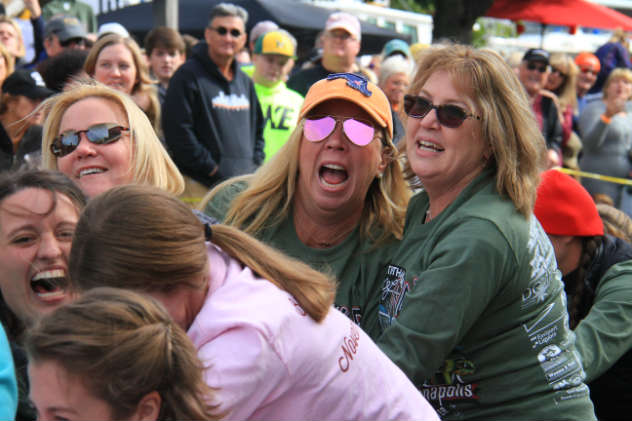 As he sips a beer and watches the Slaughter Across the Water 2017 edition, Morgan says he's thankful he's not one of the tuggers. "Gotta protect my body," he says with a smile. "A man my age can never be too careful."
Right on, John. Maybe that's how you got to be 89 in the first place.
Final score of this year's event: MRE 4, Annapolis 3.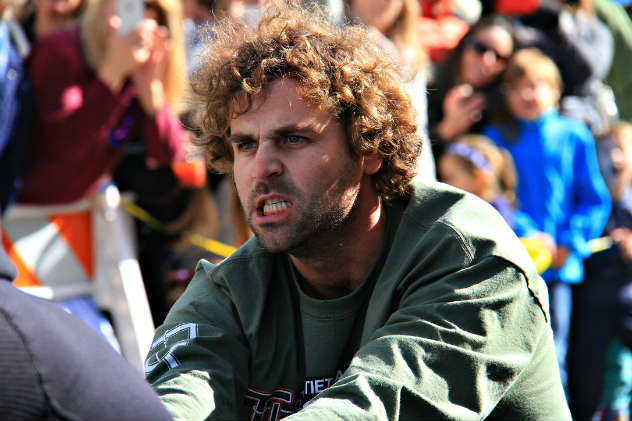 From the Capital: "Dave DuVall headed across Spa Creek with precious cargo on board.
It's a 1,800-foot rope, half solid yellow and half yellow and black, spooled out and carefully piled in an infinity loop on the boat deck. DuVall's task is of utmost, almost sacrosanct importance.
He must transport one end of the rope from Eastport, the maritime peninsula on the southeastern side of Spa Creek, to downtown Annapolis, where city representatives will grab hold of it and pull for glory (and charity).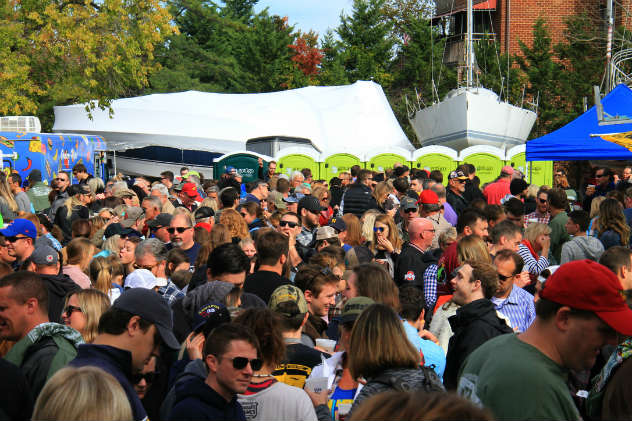 DuVall is delivering an instrument of war
For the 20th year, representatives of mainland Annapolis and the scalawag defectors of the Maritime Republic of Eastport faced off Saturday in Slaughter Across the Water, a tug-of-war match stretching between downtown and the Eastport peninsula.
With banners flying and beer abound, teams planted their feet on City Dock and 2nd Street near the Chart House restaurant respectively. The competitors pulled in seven different matchups that resulted in an ultimate 4-3 outcome for Eastport.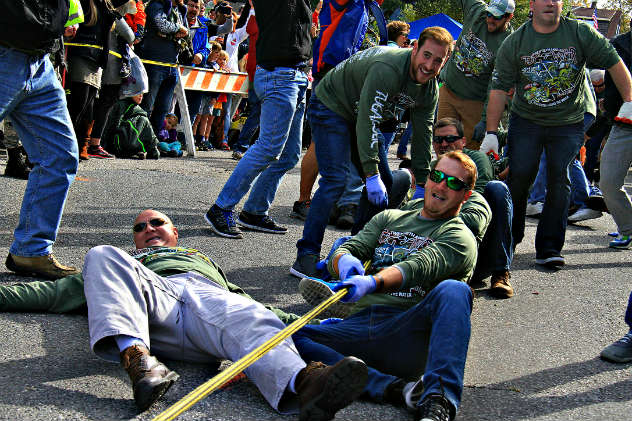 The 20th annual Slaughter across the Water MRE Tug of War was held on Saturday at Susan Campbell Park and 2nd Street in Eastport over Spa Creek. (Matthew Cole)
The money raised during the competition benefits a slew of local charities and philanthropic causes, including the Back Creek Conservancy, the Bernie House and the Eastport Volunteer Fire Department. Plus, it's just plain fun, said Hillsmere resident Diane Lavoie..."
Find the full Capital Tug of War article here.