The Newly Formed EWE Spirit Fund
Sailors around the world who knew Annapolis sailor Geoff Ewenson recognize the distinctive "EWE" lettering with which he marked his lifejackets and other gear. After his sudden passing at the age of 50 from a heart attack October 14, close friends banded together and created "EWE" stickers, which became available on Facebook for donations for causes honoring Geoff's joyful and giving spirit.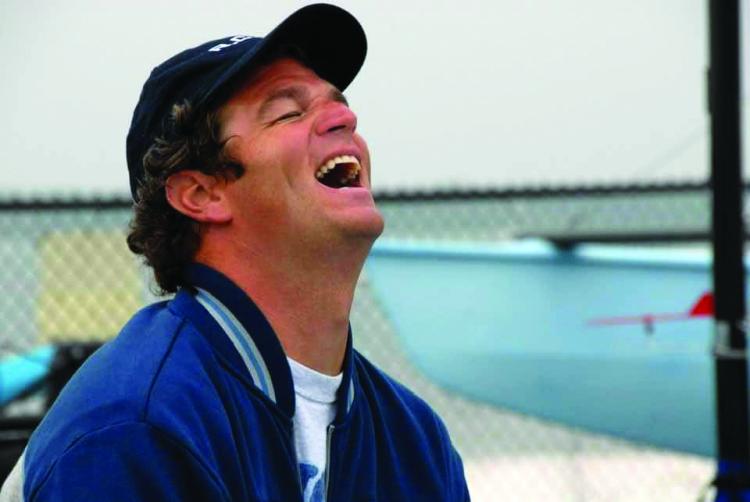 Although she was not involved with the stickers, Geoff's wife (and SpinSheet publisher), Mary Ewenson, was moved by the gesture and the quick spread of stickers around town. She says, "Geoff loved stickers, and he loved branding our gear with that EWE! It's the perfect tribute."
At print time 1500 stickers had been sent out to friends and acquaintances who wanted to honor Geoff's memory. The blue stickers now adorn bumpers, booms, transoms, and boat trailers from Newport, RI, to Santa Barbara, CA, and in Europe and down under.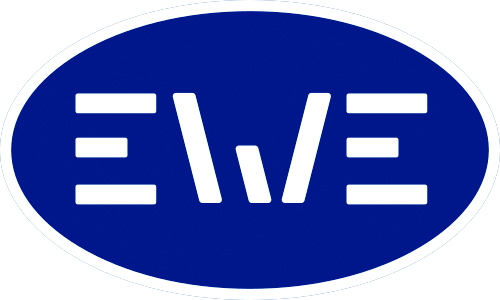 Proceeds from sticker donations—already exceeding $5000—have gone toward the EWE Spirit Fund, a newly formed fund at the Community Foundation of Anne Arundel County dedicated to Geoff's giving spirit. Mary, who is the founder, is in the process of forming a board of directors and writing a mission and vision for the foundation.
In their 23 years together, Geoff and Mary donated their time and energy to a number of community organizations, some sailing-related, such as Chesapeake Region Accessible Boating and the U.S. Naval Academy, and some unrelated, such as the Community Foundation of Anne Arundel County. One of Geoff's favorite organizations was Athletes Serving Athletes, for which he acted as a "WingMan," running in road races empowering wheelchair-bound athletes over the finish line.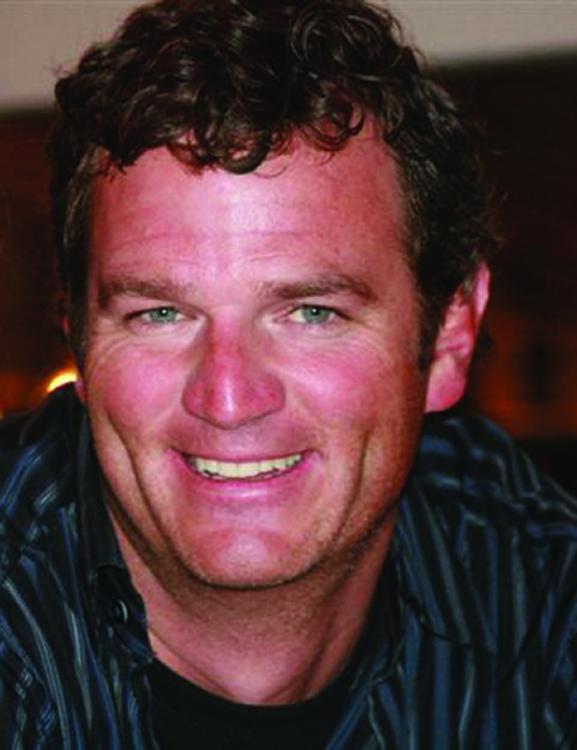 Mary says, "We have not yet chosen the causes that will benefit from the fund, but they will be in line with what was most important to Geoff."
To learn more about the EWE Spirit Fund, to make a donation, or to obtain a sticker visit ewespirit.org. Mail donations are also welcome: Write checks to EWE Spirit (send to SpinSheet, 612 Third St., Suite #3C, Annapolis, MD 21403). To see and share photos of EWE stickers spotted in boat parks and on cars around the world visit facebook.com/groups/ewespirit.
Mary, Geoff's family, and the team at SpinSheet are so thankful for the outpouring of support for EWE Spirit.
The EWE Spirit Fund is a Donor Advised Fund at the Community Foundation of Anne Arundel County (CFAAC) established in memory of Geoff Ewenson to support organizations and programs that will continue Geoff's legacy of helping those most in need.