Mystic Wind 20-Foot Catboat, the Slowest Boat in an 80 Sailboat Fleet
There are advantages to being the slowest boat in an 80-boat sailboat racing fleet, as I was on my 20-foot Legnos catboat Mystic Wind on Saturday, August 19 at the CRAB Cup: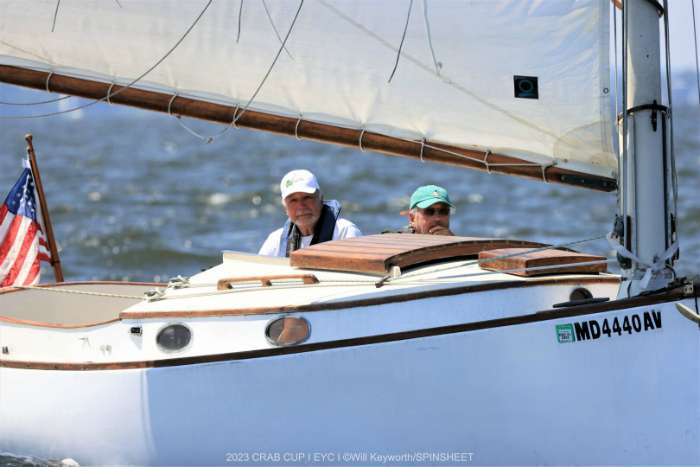 You get to start at the front of the pack due to a more than generous 288 PHRF rating.
You get to take pictures of all the faster boats as they glide past you on the way to the first mark.
You get to finish all by yourself and can tell the race committee boat they can go home because your results really don't count!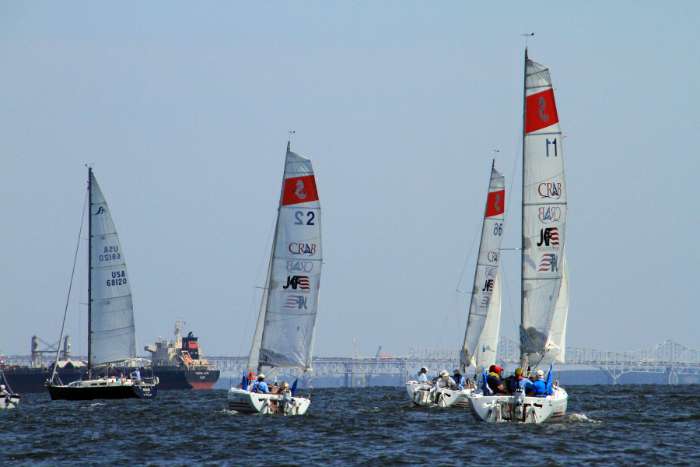 Such was the case this past weekend at the 17th CRAB Cup. More than 80 boats enjoyed a glorious day on the water. None more so than Mystic Wind and her crew of yours truly and helmsman Chris Graae, another catboater.
After surviving a violent gybe at the first mark, we actually sailed at hull speed (a little over six knots) for a good portion of the race. At the end, we reckoned we were either last or next to last.
It was fun to see the big boys deploy their spinnakers as they blew past us. Our only consolation was the numerous "thumbs up" waves we received as the speedier boats signaled their appreciation for the classic lines of our little catboat.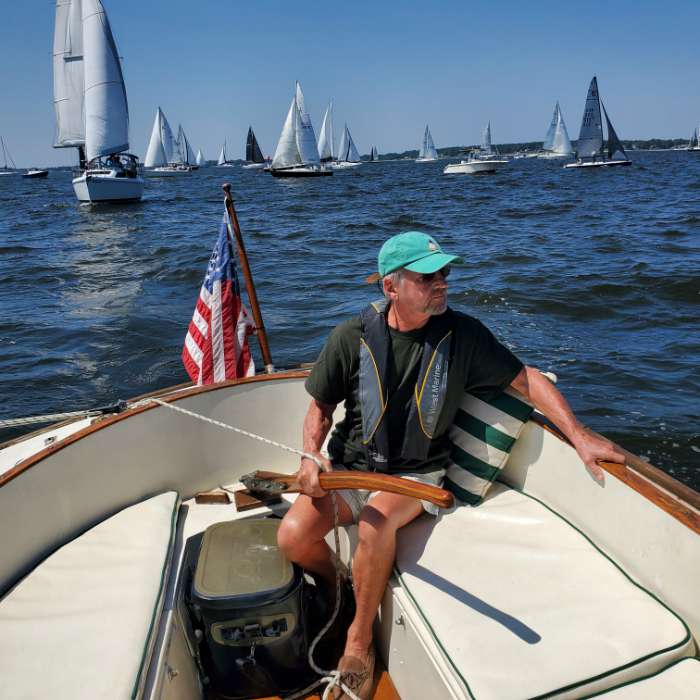 The best part was that the regatta raised a bunch of money for CRAB… and that means more and more physically challenged individuals, disadvantaged kids and families, and recovering warriors can experience the joy of sailing thanks to the dedicated volunteers and staff at CRAB.
Herewith a portfolio of photos from the front… and back… of the 2023 CRAB regatta.
By Craig Ligibel
The CRAB Cup is an annual, pursuit-style sailboat racing regatta that supports the programs of Chesapeake Region Accessible Boating. Find Will Keyworth's photos of the event on our gallery page.