A Q&A With Sailor and Author Carol Cronin
With her fourth novel "Ferry to Cooperation Island" due to come out June 16, author and one-design racer Carol Cronin took time to answer SpinSheet's questions about her sailing life, inspiration, and new work.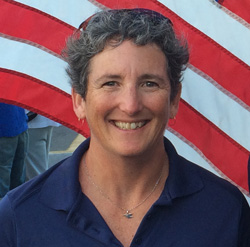 What's your connection to the Chesapeake sailing scene?
Annapolis is my second home and the first home of my longtime crew, SpinSheet columnist Kim Couranz. Even though we live in Rhode Island, my husband Paul and I are members of Severn Sailing Association because we want to support that club's DIY focus on one-design sailing. I sail at least two or three regattas a year there. Several years ago, I held a book signing at what was then the Annapolis Bookstore (now Old Fox Books) on Maryland Avenue. Right at the end, a woman came in who I'd never seen before and said, "I had to meet you, and I need your phone number. My name is Carol Cronin, and I get a lot of phone calls from sailors who think I'm you!"
Can you sum up your long sailing career in a few sentences?
I started as a crew, stepped up to steering just in time to win the Olympic Trials, and then won two races at the 2004 Games. But I'm most proud of winning the 2018 Women's Snipe Worlds. Kim and I had to use everything we'd learned after so many years of sailing together and being a team. I really believe we couldn't have done that even two years earlier. (The Women's Worlds are every two years.)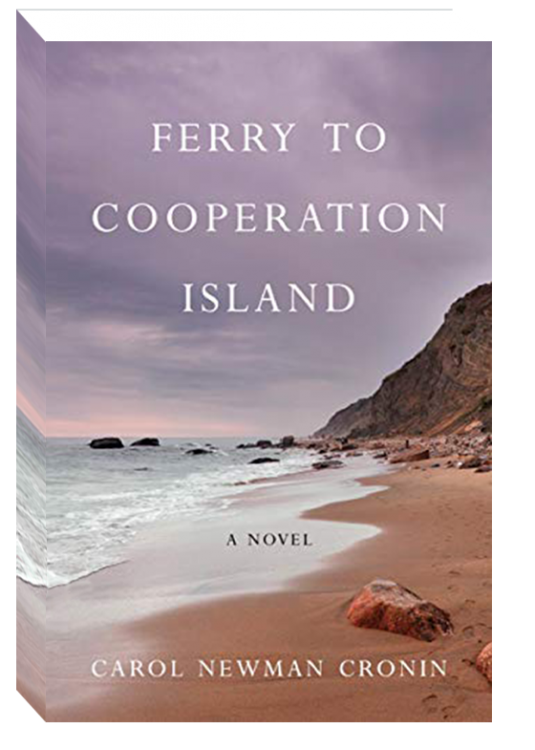 We know you're an award-winning boating writer. Tell us about your fiction. Is it about sailing/boating?
Sailing and boating creep into whatever I write, and many readers have told me that their favorite scenes in my books are the ones that take place on the water. My first two books are historic time travel about a 12-year-old boy who goes back in time to live through two different hurricanes. The third book is a story about going to the Olympics while trying not to fall in love with your teammate. My fourth novel comes out in June, and it definitely includes several boating and sailing scenes.
What inspired your latest book?
It started from a vague wish to make a small dent in the world's negativity. When a curmudgeonly ferry captain started talking inside my head, I wondered: what if he was rewarded for learning to get along with others? I also wanted to write about the gentrification of our coastline, so I created a small island that is still half open space. "Cooperation Island" is a nickname of an imaginary place, but it's also a theme that runs through the entire story.
What's it about?
"Ferry to Cooperation Island," which comes out June 16, begins when Captain James Malloy loses his job running the ferry from Newport out to (the imaginary) Brenton Island. (Brenton is four miles off the entrance to Narragansett Bay, where the Brenton tower used to be.) To save his island home from developers, he has to team up with Courtney Farris, the woman who replaces him as ferry captain. (Psst: She hails from Bellevue, MD, and her father was the captain of the Oxford ferry!)
Where can we find your novel?
It's available for pre-order on Amazon and through your local bookstore and publishes on June 16. carolnewmancronin.com
Find more stories about sailboat racers here.