Former J/World instructor, Koralina (Pior) McKenna, on falling back in love with sailing through teaching STEM programs.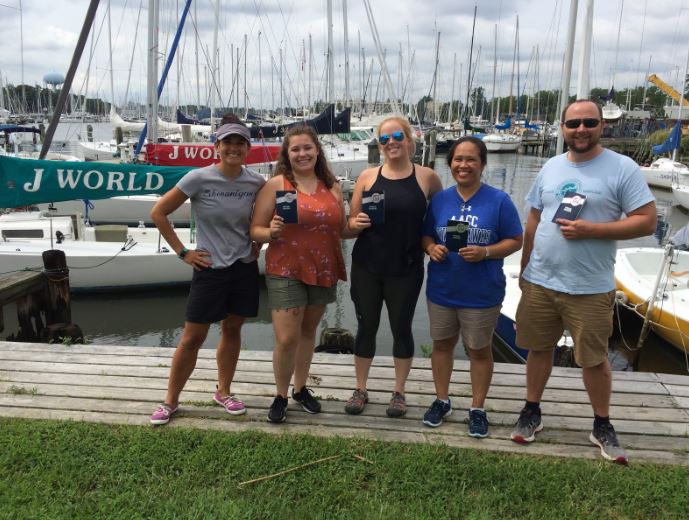 It's been a big year for me. I successfully completed my first year as a middle school science teacher and loved it. I also discovered something I hadn't realized I'd lost: my love for sailing. For the better part of two decades sailing has been my hobby of choice, but somewhere along the way it became more work than fun—a dreaded part of my weekly routine. This summer, however, has returned my love, joy and passion for sharing sailing with anyone who will step foot on a boat with me.
It turns out that maybe the missing piece these past few years has been teaching, or at least not just being a teacher of sailing, but an educator, a science teacher. This summer I got to be a part of something greater, something that would challenge me to combine my love of teaching with my long-lost love of sailing.
I was asked to coordinate a set of programs that have been known by many different names throughout the years, but currently they're called "Step-up to STEM" and a teacher's academy dubbed as a "Sailing Externship."
Anne Arundel County Public Schools has long partnered with the National Sailing Hall of Fame (NSHOF) to bring sailing based STEM programs to their high schools. The project-based learning (PBL) courses, created by NSHOF, focus on integrating the science and math of sailing into high school based STEM curriculums.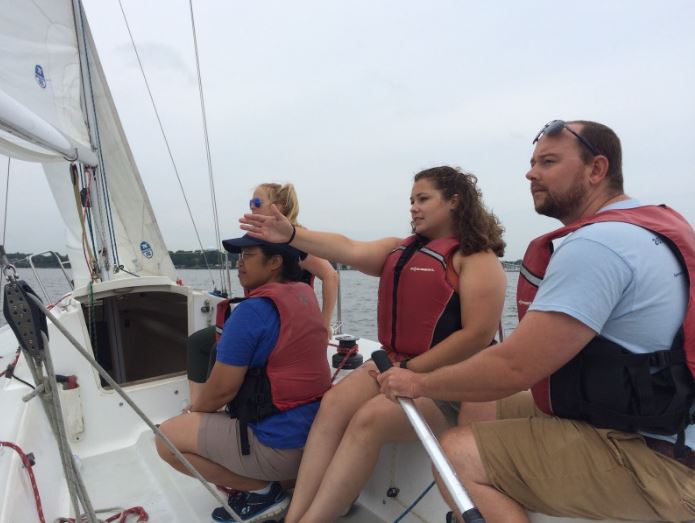 While these courses focused on high school students in the past, this year they shifted the focus to middle schools. This is where I, as a county middle school teacher who happens to have a long history of sailing and being a sailing instructor, come in.
In June, roughly sixteen rising freshman participated in a program called "Step-up to STEM." During the 2 week program, students sailed on a variety of boats while learning everything from basic sailing theory, to seamanship and basic navigation. All the students successfully completed their Maryland Safe Boating Certificate. They entered the course having never touched the helm of a sailboat with peers they had never met.
They ended the program with smiling faces, new friends and the confidence to tackle and succeed in completing a day-long navigation challenge that took them from City Dock to Back Creek and along a winding course about the mouth of the Severn. These students impressed their various skippers with their knowledge and tenacity.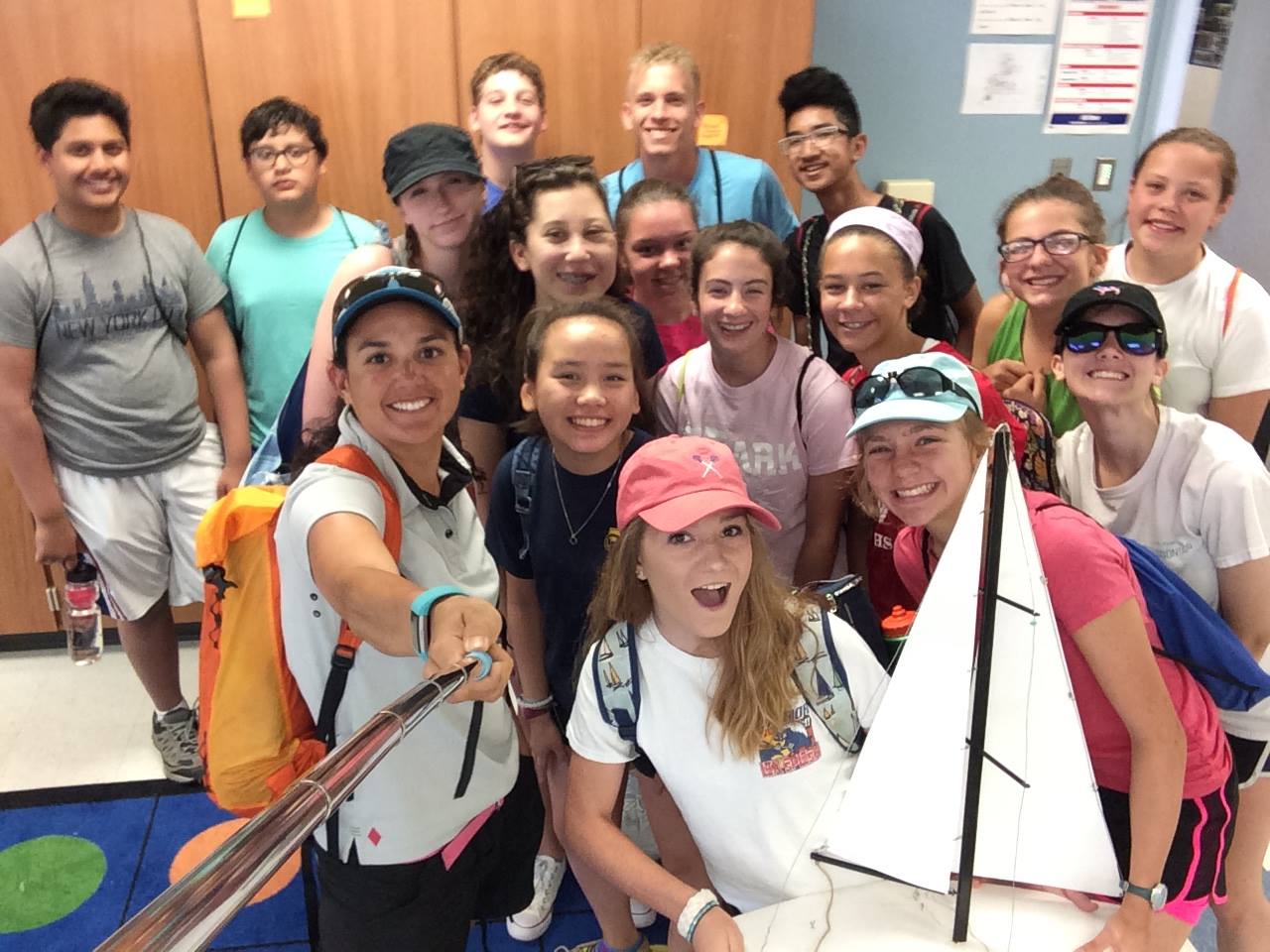 This August, four middle school STEM teachers from AACPS participated in a Sailing Externship. The task was simple: teach them to sail and help them develop their own PBL projects inspired by their sailing experience. These projects should reflect their newfound sailing knowledge but also integrate into the standing curriculum for their given content area; this task was less simple.
With the help of J World Annapolis and the Chesapeake Boating Club, the four participating teachers: Megan Jordan (English 7), Hannah Smith (Math STEM ⅞), Justin Celmer (Tech. Ed.) and Krishna Dominguez (Science 8) all received their US Sailing Basic Keelboat certification. They spent the first 5 days of the program learning to sail on J80s. They also had an opportunity to sail on a larger cruising sail boat, a Beneteau 46.7, before the more difficult task of writing a PBL began.
Huddled around the power outlets on the second floor of the National Sailing Hall of Fame in Downtown Annapolis, we worked together to complete 3 unique PBLs. Justin and I collaborated on a PBL that requires Justin's students to build a functioning sailboat model to complete a race, while my students need to design and carry out an experiment that investigates the effect of hull displacement on acceleration while learning about Newton's Second Law (Force=Mass*Acceleration).
Megan and Krishna collaborated and created a PBL that requires Krishna's students to learn about sustainable building materials with which they will then use to build 3D models of sustainable coastal cities and boats. Megan's students need to research sustainability and the environmental factors that affect our waterways to create advertisements for sustainable marine products.
Hannah worked up a PBL that has students retrieve and track data points from the Chesapeake Bay Buoy over time. Using a scatter plot and a line of best fit the student will attempt to determine if there is any correlation between their two aquatic variables. All of these PBL's will be put to work in the classroom for the 2017-2018 school year. We hope to be able to display student work from each of the PBLs at the various marine business that helped make this summer's sailing courses a success!
~Koralina McKenna