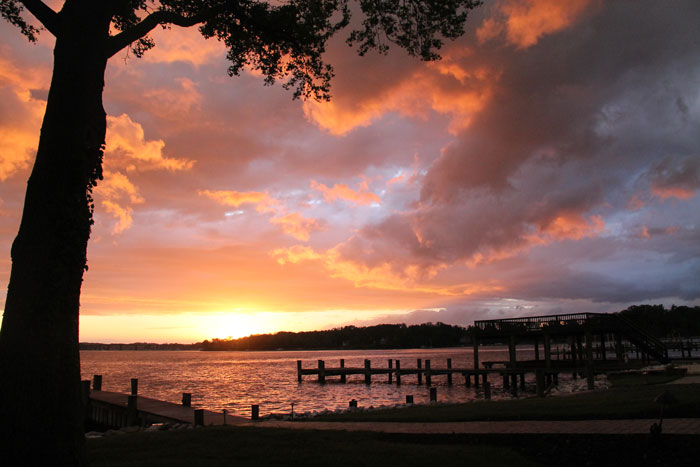 The Summer Sailstice is just around the corner, with the longest day of 2018 falling on Thursday, June 21. Baltiimore City Yacht Association (BCYA) will rally sailors to enjoy the many hours of daylight by hosting a Summer Sailstice Regatta Friday, June 22 in the Baltmore Harbor.
Boats will gather for a 5:30 p.m. rendezvous, and the finish will be at Anchorage Marina, where free overnight dockage will be available. Round out the night by joining fellow racers for a midnight breakfast and drinks at the Anchorage pool area (a $10 donation is requested). Information about the regatta and the Notice of Race can be found on the BCYA website. Register here.
The idea for Summer Sailstice is simple: on the longest day of the year (or the weekend closest to it), go out sailing. Celebrate the summer, enjoy being on the water, and just find some time to do something that you love. If you register online, you'll be eligible to win one of the many cool prizes that are awarded each year. You'll also fnd helpful tools for organizing your own Sailstice event.
BCYA organizes, sponsors, and supports sailing on the Chesapeake Bay, in and around the Baltimore Harbor. The club has approximately 25 yachts and 75 dues paying members and is a member of the Chesapeake Bay Yacht Racing Association (CBYRA). They sponsor the Tuesday evening summer racing series in Baltimore Harbor, as well as two of the major CBYRA Saturday race events. New members are always welcome.