Posted September 27, 2019
What's New at Sultana's Downrigging Weekend 2019?
The annual tall ships rendezvous known as Downrigging Weekend began in the fall of 2001, when the newly launched Schooner Sultana and the Pride of Baltimore II enjoyed a sail together on the Chester River before both vessels downrigged for the winter. It was such a pleasant outing with the fall breeze and leaves changing colors that Downrigging Weekend was born. Now the event is one of the largest annual tall ship gatherings not only on the Chesapeake, but on the East Coast.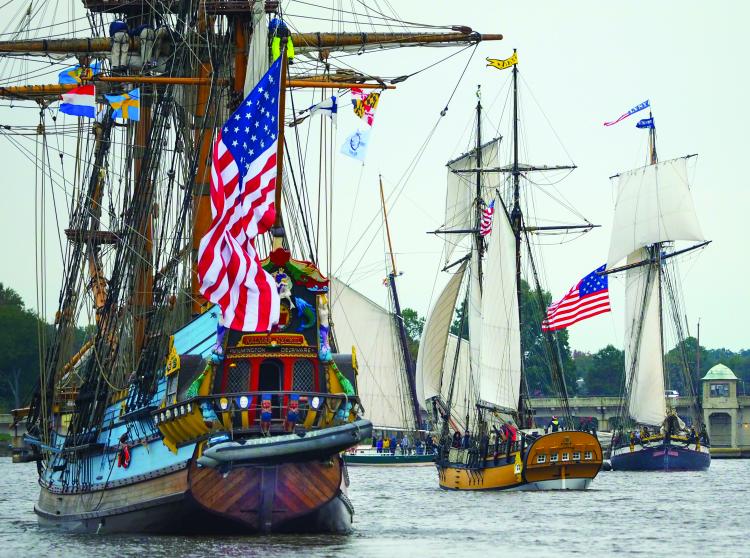 This year's festival takes place November 1-3 in Chestertown, MD. Tall ships in attendance will be: the Kalmar Nyckel, a recreation of the first colonial Swedish settlement ship to arrive in America; the Pride of Baltimore II, a reconstruction of an early 19th century Baltimore Clipper; the Virginia, a reproduction of the last all sail vessel built for the Virginia Pilot Association; Lynx, a square topsail schooner designed and built to interpret the general configuration and operation of a privateer schooner from the War of 1812; Lady Maryland, a full-scale replica reproduction of a traditional 19th century Chesapeake Bay cargo schooner called a pungy; Sigsbee, a 1901 Chesapeake Bay skipjack originally used to dredge oysters and haul cargo; and of course the schooner Sultana, a reproduction of its 1768 namesake used by the British Royal Navy to enforce the notorious tea taxes in the years preceding the American Revolution.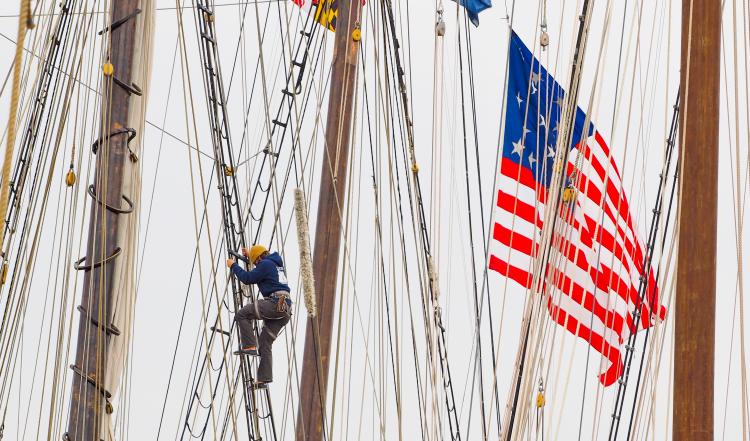 There will also be vessels exhibited dockside, including two Chesapeake Bay Deadrise workboats, a replica sailing ketch modeled after an 1890 design, and more. If you would like to exhibit your boat, learn more at downrigging.org.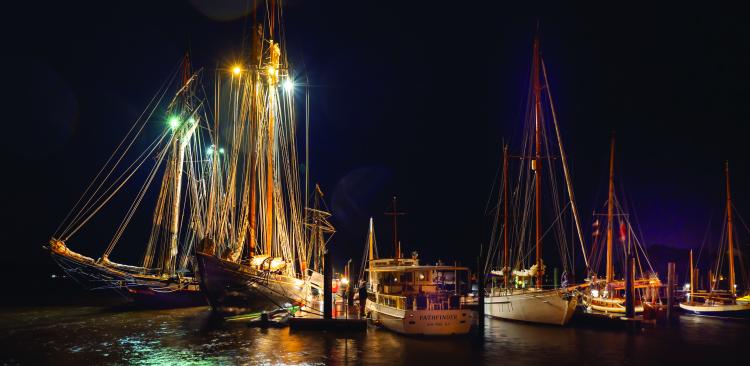 Visitors to the festival will have the opportunity to view the ships illuminated along the Chestertown waterfront each night of the festival from 6 to 9 p.m., and there will be a special fireworks display over the harbor on Saturday beginning around 8:15 p.m. The parade of tall ships takes place Friday from 4:30 to 5 p.m., on Saturday from 12:30 to 1 p.m. and 4:30 to 5 p.m., and on Sunday from 3 to 3:30 p.m. If you would like a chance to sail on one of the ships, tickets can be purchased online or by calling (410) 778-5954. Prices vary by ship and range from $25 to $60 per person. Guests who purchase a tall ship ticket receive 20 percent off Festival Village tickets.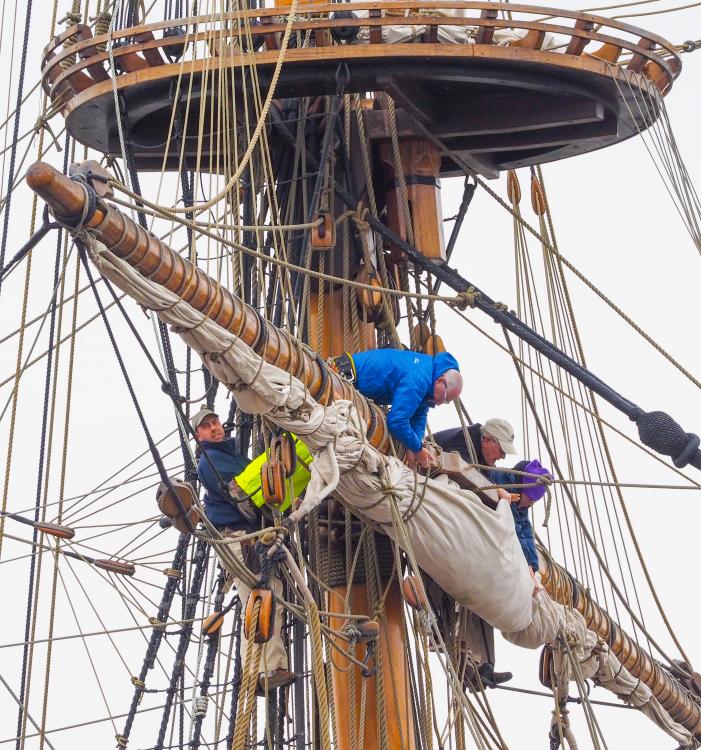 The new Festival Village is an enclosed area at the Chestertown Marina featuring two musical performance stages featuring a variety of bluegrass performers throughout the weekend, food vendors, a microbrew tent, fire pits and s'mores kits, heated tents with seating, yard games like corn hole and a giant Jenga, and much more. 100 percent of ticket proceeds from the festival village will go to the Sultana Education Foundation's scholarship fund.
For a full schedule of events and to purchase tickets, visit downrigging.org.