That's a wrap! Annapolis NOOD 2018
A thousand sailors descended on Annapolis for the first big regatta of the season May 4-6, the Helly Hansen Annapolis NOOD 2018, hosted at Annapolis Yacht Club and presented by Sailing World.
Congratulations to the Overall Winner, John Brim and team on the J/70 Rimette… and of course, to SpinSheet publisher Mary Ewenson on her Viper 640 Terminally Pretty, skippered by Scott Steele, for winning their class. Find more in the June issue of SpinSheet and complete 2018 results here.
We'll post some party photos soon---find on-water photos for purchase by Al Schreitmueller here.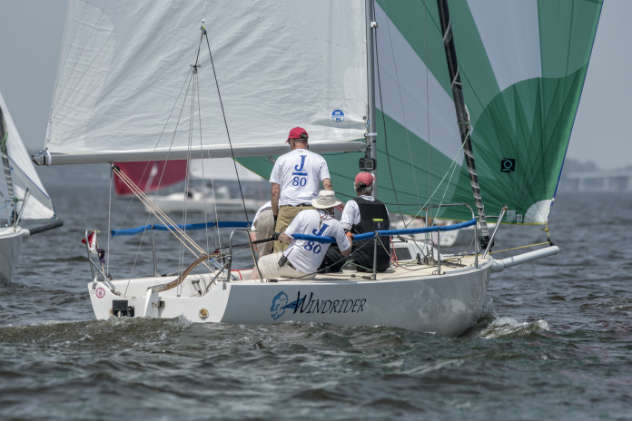 J 22 (One Design - 32 Boats)
1. Uncle Fluffy, Zeke Horowitz , USA - 8 -1 -17 -1 -3 -2 -6 -1 ; 39
2. Hot Toddy, Jeffrey Todd , USA - 6 -14 -1 -5 -1 -8 -13 -4 ; 52
3. Dusty, Pete Levesque , USA - 3 -6 -3 -7 -7 -24 -1 -2 ; 53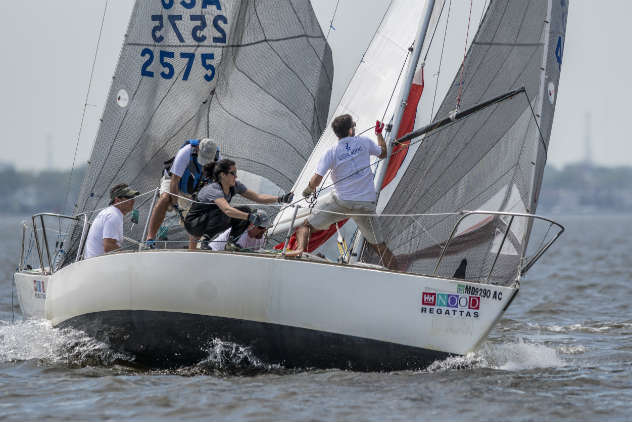 J 24 (One Design - 6 Boats)
1. Rush Hour, Pat FitzGerald , USA - 1 -3 -4 -1 -2 -1 -1 -3 ; 16
2. Spaceman Spiff, Pete Kassal , USA - 2 -1 -3 -3 -1 -2 -2 -2 ; 16
3. Buxton, Peter Rich , USA - 3 -2 -1 -2 -3 -5 -3 -1 ; 20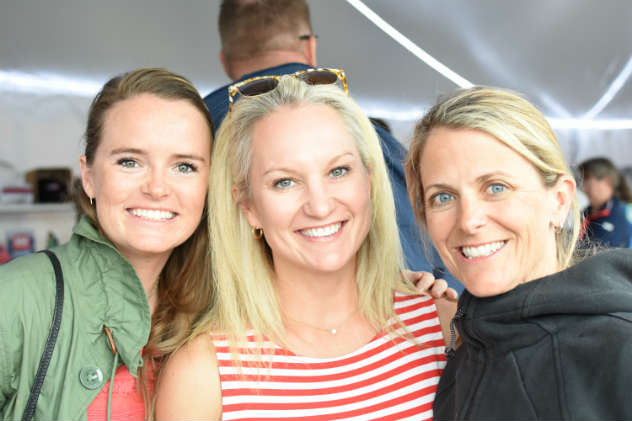 S2 7.9 (One Design - 5 Boats)
1. Rebel, John Spierling , USA - 1 -1 -1 -1 -1 -1 ; 6
2. Man-O-War, Craig Ekman , USA - 6 -2 -2 -2 -2 -2 ; 16
3. Defiant, Fred Caison , USA - 6 -6 -6 -6 -6 -6 ; 36
Etchells (One Design - 7 Boats)
1. Ca$h Money, Matt Lalumiere , USA - 4 -3 -2 -3 -3 -1 -5 -2 ; 23
2. Caramba, Jose Fuentes , USA - 1 -5 -1 -1 -8 -3 -3 -4 ; 26
3. Three Amigos, Cuyler Morris , USA - 3 -1 -4 -2 -2 -5 -6 -6 ; 29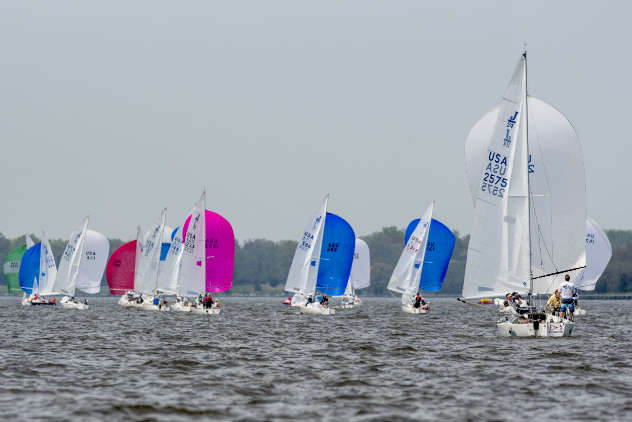 Alberg 30 (One Design - 6 Boats)
1. Windswept, Lanny Helms , USA - 1 -1 -2 -2 -1 -2 -1 ; 10
2. Latika, William Woodford , USA - 2 -3 -3 -3 -2 -1 -4 ; 18
3. Laughing Gull, Jonathan Adams , USA - 3 -2 -1 -1 -3 -5 -5 ; 20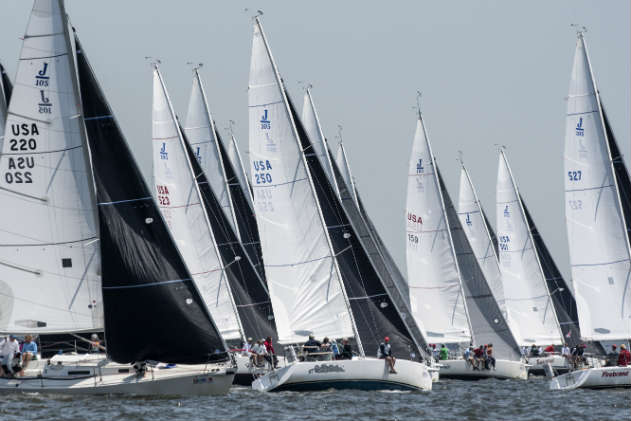 J 30 (One Design - 10 Boats)
1. Bebop, Bob Rutsch , USA - 1 -2 -2 -2 -7 -3 -1 ; 18
2. TOTALed MAYHEM, Doug & Amy Stryker , USA - 2 -6 -4 -1 -1 -1 -6 ; 21
3. Insatiable, Ron Anderson , USA - 3 -3 -6 -6 -5 -4 -2 ; 29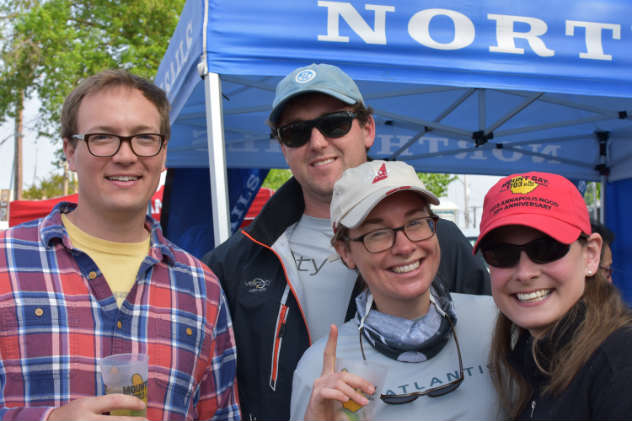 J 70 (One Design - 32 Boats)
1. Rimette, John Brim , USA - 1 -1 -2 -1 -10 -4 -3 -2 ; 24
2. Savasana, Brian Keane , USA - 6 -2 -4 -4 -1 -1 -2 -4 ; 24
3. NINE, Oivind Lorentzen , USA - 4 -5 -5 -2 -3 -2 -9 -3 ; 33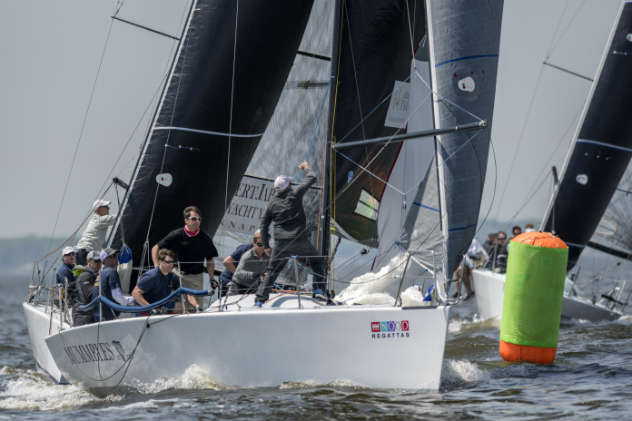 J 80 (One Design - 21 Boats)
1. Courageous, Gary Panariello , USA - 2 -2 -1 -6 -3 -5 -7 -9 ; 35
2. Kopp-Out, Thomas Kopp , USA - 1 -4 -17 -2 -1 -3 -1 -7 ; 36
3. , John White , USA - 9 -8 -4 -3 -2 -7 -3 -1 ; 37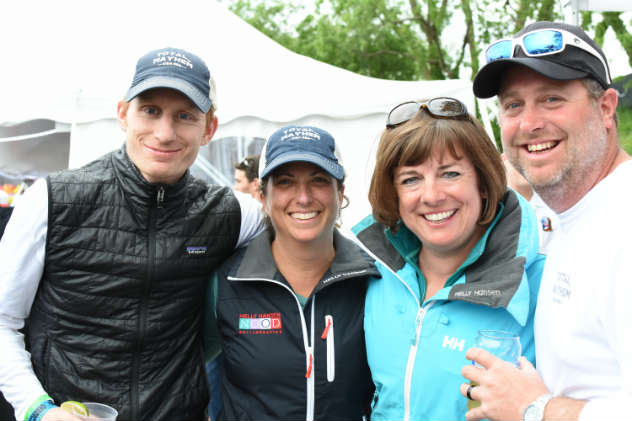 Viper 640 (One Design - 9 Boats)
1. Terminally Pretty, Mary Ewenson , USA - 5 -2 -2 -2 -1 -2 -4 -1 ; 19
2. Caterpillar, Peter Ill , USA - 3 -1 -5 -1 -2 -3 -7 -3 ; 25
3. Vapor Trails, Mark Wheeler , USA - 1 -5 -1 -4 -3 -7 -2 -4 ; 27
J 35 (One Design - 6 Boats)
1. Aunt Jean, James Sagerholm / Jerry Christofel , USA - 1 -1 -1 -3 -1 -4 -1 ; 12
2. Abientot, Roger Lant , USA - 4 -3 -2 -2 -2 -2 -3 ; 18
3. Medicine Man, Chuck Kohlerman , USA - 3 -2 -4 -4 -3 -1 -2 ; 19
J 105 (One Design - 18 Boats)
1. Mirage, Cedric Lewis/ Fredrik Salvesen , USA - 9 -1 -2 -1 -1 -1 -1 ; 16
2. Bat IV, Andrew Kennedy , USA - 4 -7 -1 -4 -4 -3 -5 ; 28
3. Tenacious, Carl Gitchell / Scott Gitchell , USA - 6 -2 -3 -6 -5 -4 -3 ; 29
J 111 (One Design - 8 Boats)
1. Velocity, Martin Roesch , USA - 2 -2 -1 -3 -3 -3 -1 ; 15
2. Skeleton Key, Peter Wagner , USA - 3 -1 -3 -1 -1 -2 -6 ; 17
3. Spaceman Spiff, Rob Ruhlman , USA - 1 -5 -2 -2 -2 -4 -7 ; 23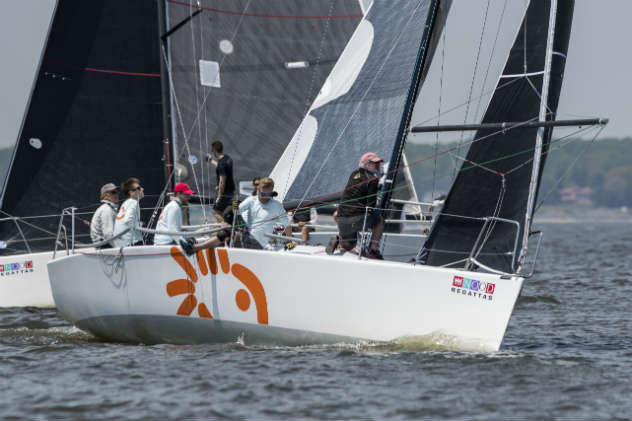 Farr 30 (One Design - 6 Boats)
1. Ramrod, Rodrick Jabin , USA - 1 -2 -1 -7 -1 -1 -1 ; 14
2. Seabiscuit, Kevin McNeil , USA - 2 -1 -2 -7 -2 -2 -2 ; 18
3. Blofish, Dailey Tipton , USA - 5 -4 -4 -2 -3 -4 -5 ; 27
North Race Rally Performance (Saturday Only) (One Design - 11 Boats)
1. Orion, Jon Opert , USA - 1 ; 1
2. Jeroboam, Laurent Givry , USA - 2 ; 2
3. ZEPHYR, David Hoyt , USA - 3 ; 3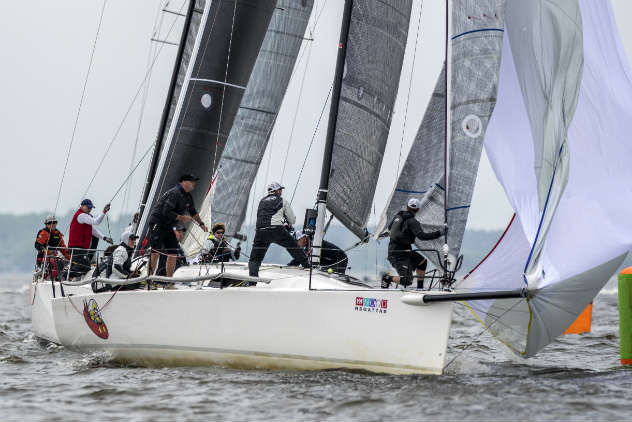 North Race Rally Cruiser (Saturday Only) (One Design - 9 Boats)
1. Magic Eight Ball, David Robinson , USA - 1 ; 1
2. Celerity, Rick Lober , USA - 2 ; 2
3. Anneliese, Joseph Zebleckes , USA - 3 ; 3