There were A LOT of sails on the horizon on this summery, sunny weekend on the Chesapeake. Here's your racing roundup for June 10-11 on the Bay.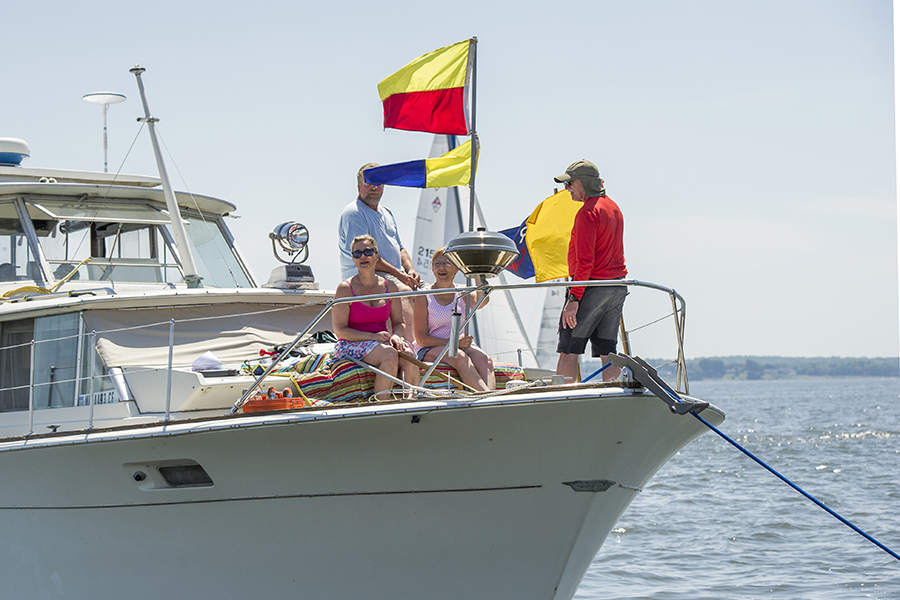 North East River YC Invitational
SpinSheet photographer Al Schreitmueller, who attended the event, writes, "Chris Reno was PRO for the annual Invitational Regatta starting PHRF Spinnaker, PHRF Non-Spinnaker and Cruiser Classes. The low-humidity wind varied around 260 degrees and under sunny skies Chris's team set a two-mile leg with two laps for the Spinnaker boats and one lap for those without. The racing was completed with time to get everyone back for the northern Bay famous NERYC Pig Roast and Regatta party held during a simply delightful afternoon."
Photos by Al Schreitmueller below.. (more to come online tomorrow!!)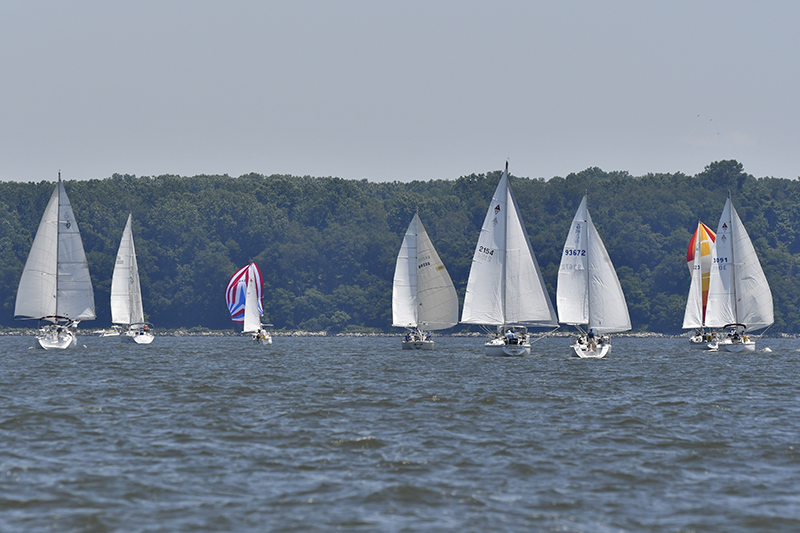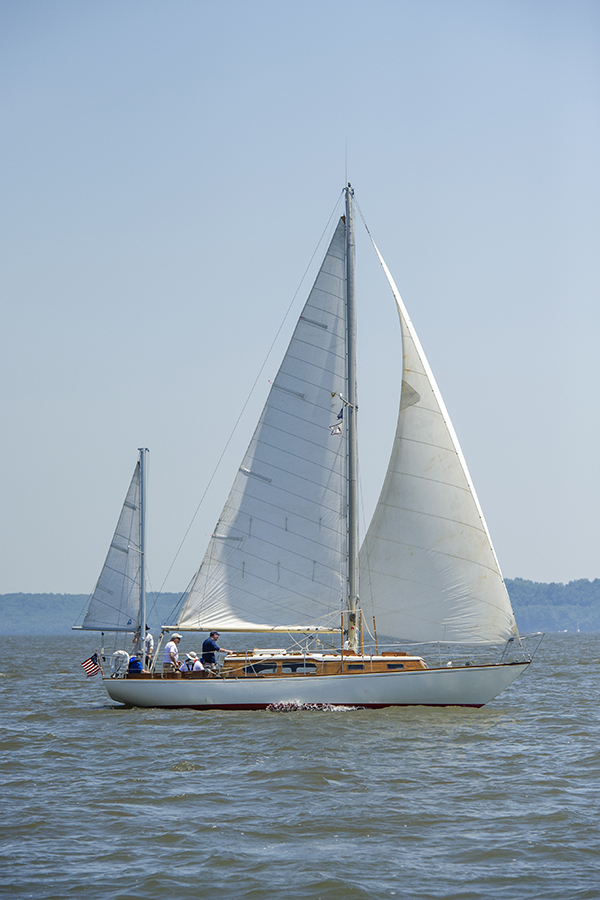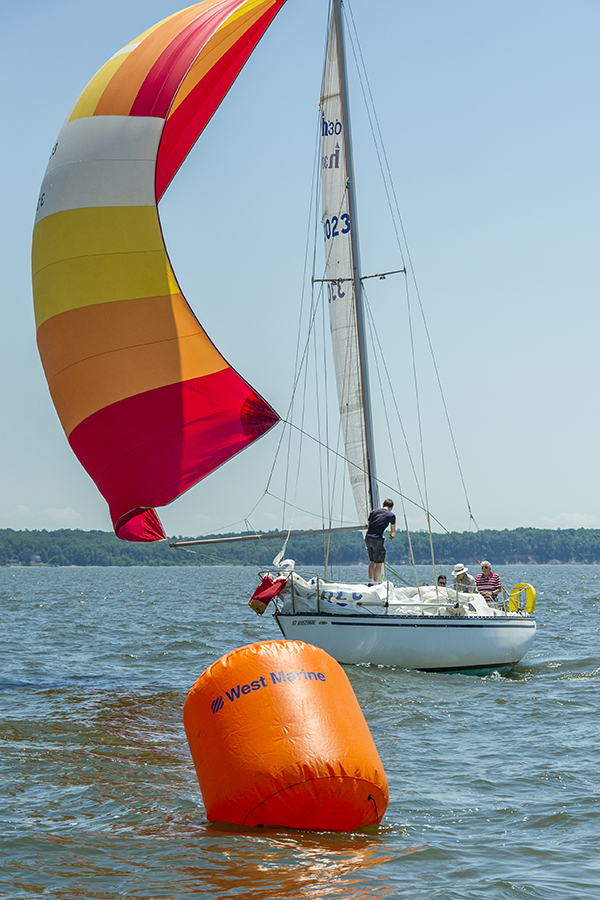 The Annapolis Yacht Club Annual regatta took place on Saturday under sunny skies with a moderate breeze.
Severn Sailing Association was bustling as usual with dinghy racing. Following are results for:
The America's Cup
Big weekend at the America's Cup, one of the most memorable moments being that of Artemis Racing's skipper, Nathan Outeridge, taking a swim:
Here are the results and current standings following today's racing.
We recommend Sailing Illustrated's coverage.
SpinSheet contributor Craig Ligibel is down in Bermuda with his wife Colleen sending us coverage along the way. Today, June 12, the last day of the challenger playoffs, he writes:
"hard to describe the atmosphere. racing, to be sure. but the village is alive with activities...food...and drink. the on water action is like a boat rodeo...with pirate ships crammed with spectators...mega yachts...kayakers. photo and team boats chase the racers up and down the sound. food options range from lemonade to carmel corn. bars aplenty. some costing upwards of $ 500 for admission. prices have increased since the races have begun. rain. wind. sun. no wind. lots to see and do. bermudians are rooting for artemis today...they think if the kiwis win it all, they will move the next cup down under...whereas if the us retains, ellison might keep it here..."
Here's a short video clip of Colleen's coverage plus some photos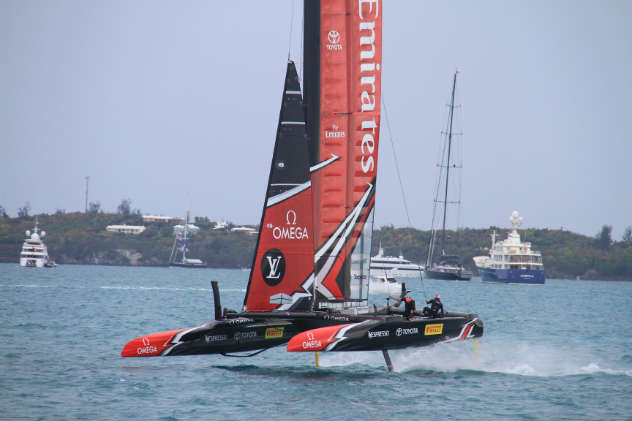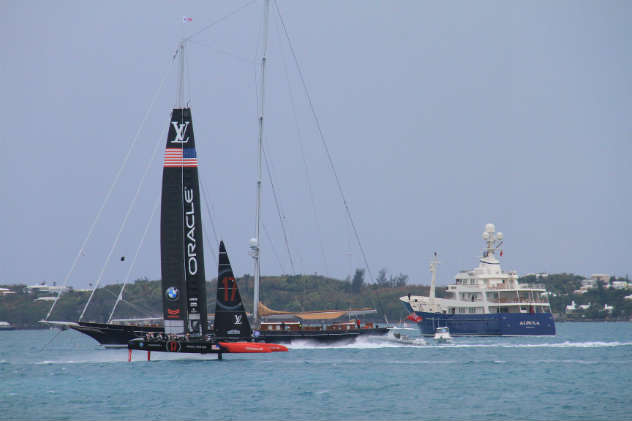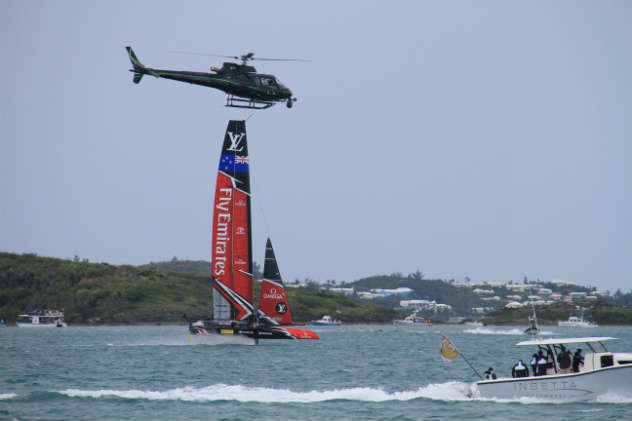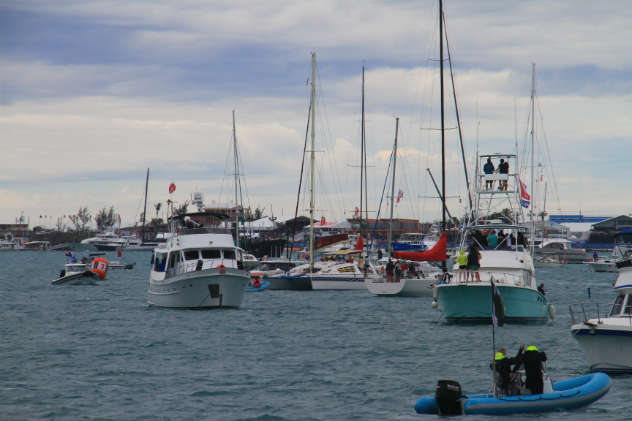 And finally, in the June issue of SpinSheet we promised some Bermudian rum drink recipes—and we just plain forgot to publish them, so here they are. Enjoy!
Here's your Rum Swizzle recipe as promised