Ready To Race?
Here is the preliminary 2019 racing calendar for the Chesapeake Bay for larger events.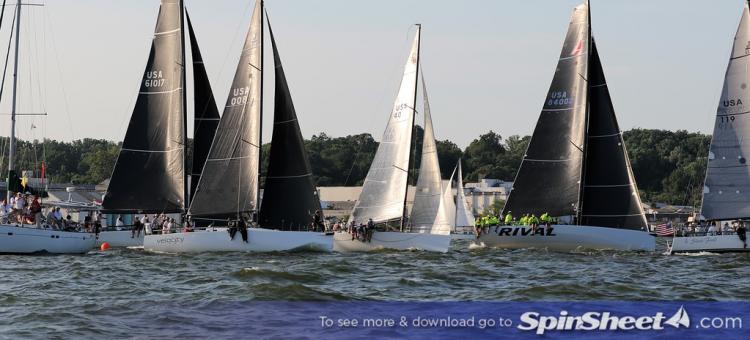 Know that we at SpinSheet are the messengers, not the schedulers, so these dates are subject to change and revision. Don't shoot the messenger! But do shoot us news anytime to [email protected], as we can and will update this list quickly.
Find an extensive Southern Bay CBRYA region 4 North Division schedule here (thanks to the York River Yacht Club for posting) and CBYRA region 4 South Division here.
We will include significant dinghy events as they come in as well--we recommend keeping your eye on websites such as that of Severn Sailing Association. We've also included a couple of far-flung favorites for Chesapeake sailors, such as the first on our list! CBYRA-sanctioned events are in bold-face:
04/11-04/13 Sperry Charleston Race Week
04/20/2019 NASS Spring
04/24/2019 AYC first Wednesday Night Race for series 1
04/27 Conch Republic Cup and Key West Cuba Race Week
04/28/2019 AYC Spring One Design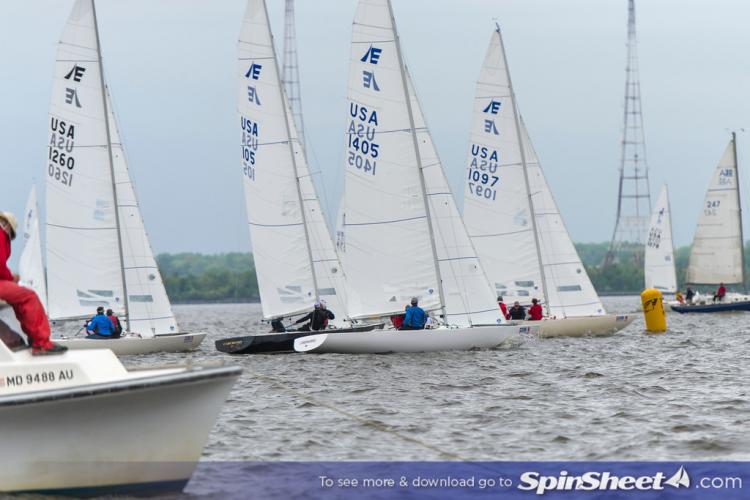 05/03-05/05 NOOD Regatta
05/11 Spring Race to Oxford
05/18 SCC/GIYS Gibson Island Race
05/18-05/19 Viper Mid-Atlantic Championship at EYC
05/24/2019 Down the Bay Race start
05/25/2019 MRYC Annapolis-Miles River
05/26 Miles River Race Back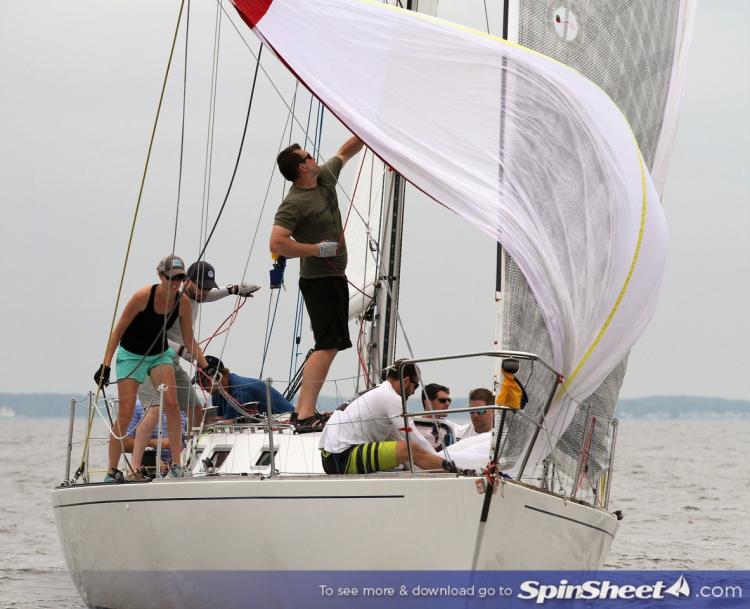 06/01/2019 Annapolis Leukemia Cup
05/31-06/02 Southern Bay Race Week
06/07 & 06/08 Annapolis to Newport--two start days!
06/08/2019 NERYC Invitational
06/08/2019 PSA Moonlight Race
06/22/2019 EYC One Design Classic
06/28-06/29 GSA's Northern Bay Regatta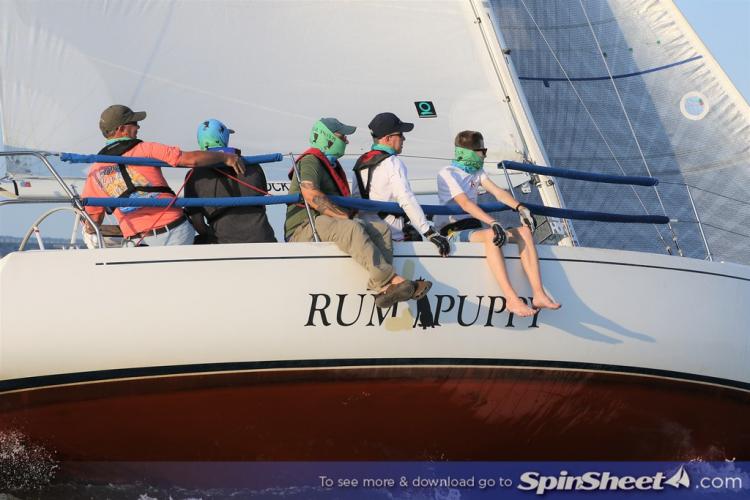 07/13 EYC Boomerang Race
07/20/2019 BCYA Race to Baltimore
07/20-07/22 SMSA Screwpile
08/02/2019 St. Mary's Governor's Cup
Oxford Regatta?
08-17 EYC/CRAB Cup
Olivia's Team Race Invitational (SSA)?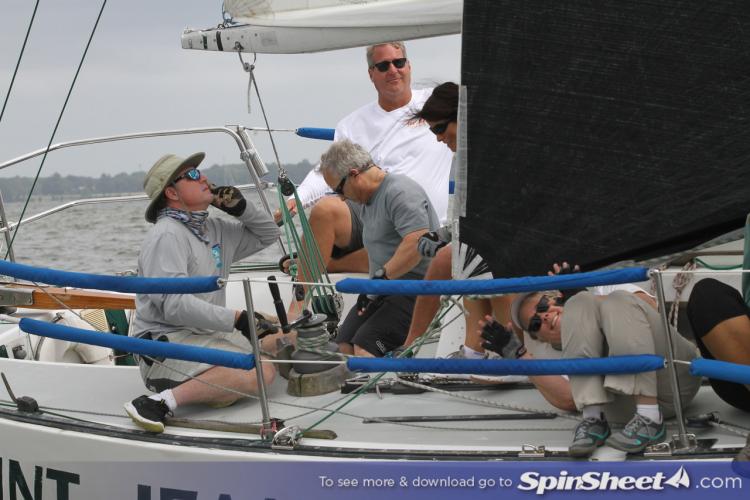 08/31-09/02 Annapolis Labor Day Regatta
09/07/2019 NASS Oxford Race
09/14/2019 Hospice Cup
09/22/2019 Fall Race to Solomons
09/20-09/22 J/30 North Americans
09/28-29 AYC Fall Series #1
10/05/-10/06 AYC Fall #2
10/12 AYC Fall #3
10/12 GSA Frigid Digit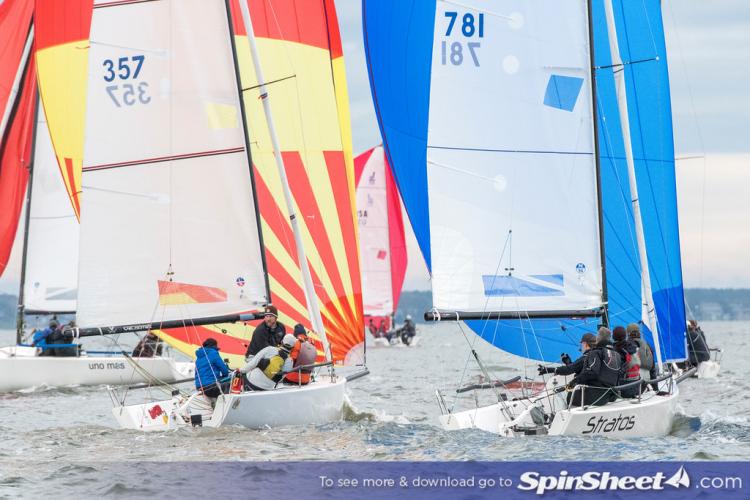 10/12 BCYA Constellation Cup
10/17/2019 Great Chesapeake Bay Schooner Race start
10/19/2019 BCYA Harbor Cup
10/20 Francis Scott Key Classic
10/19/2019 J/70 Fall Brawl/Etchells ACC/Stars
10/26-27 J/105 Ches Champs/ J/35 NAs/ Opti Halloween
Click image to download full CBYRA calendar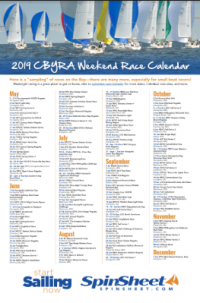 Want to see photos from previous sailing seasons? Find SpinSheet's downloadable racing photos here.