Sir Ben Ainslie regained his sea legs after a few rough days in the America's Cup qualifiers on Bermuda's Great Sound.
Ainslie steered Britain's Land Rover BAR to a badly needed victory Tuesday after four straight losses, leading the whole way to beat Sweden's Artemis Racing by 30 seconds on the opening day of the second round robin.
"We needed that one," said Ainslie, who has struggled with speed and collisions aboard his foiling 50-foot catamaran this spring. "We had a couple of really tough days and we really needed to turn that around. We had to have some pretty frank conversations last night about how we're sailing and the setup of our boat and were able to improve our performance markedly."
Find the full story by AP sports writer Bernie Wilson here.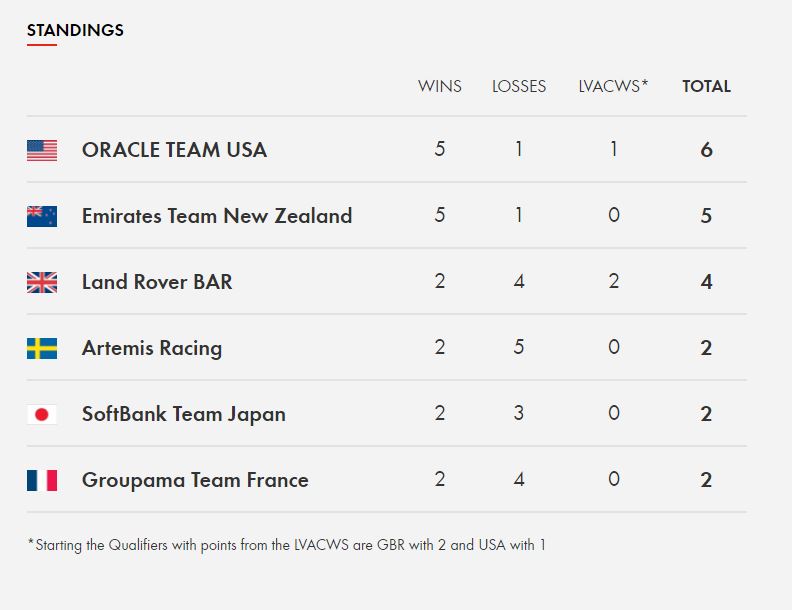 If you like to skip press conferences and just watch the boats, there's this...
Want to watch? Click for your options and the app here. Also, check out Sailing Illustrated for informed coverage. CLICK HERE FOR SPINSHEET'S QUIZ AND WIN SOME FREE DRINKS AND APPS FOR YOUR CREW.
If anyone can find exact times for races on the America's Cup website, please let us know. When it comes to who's facing off against which teams today, here's the agenda: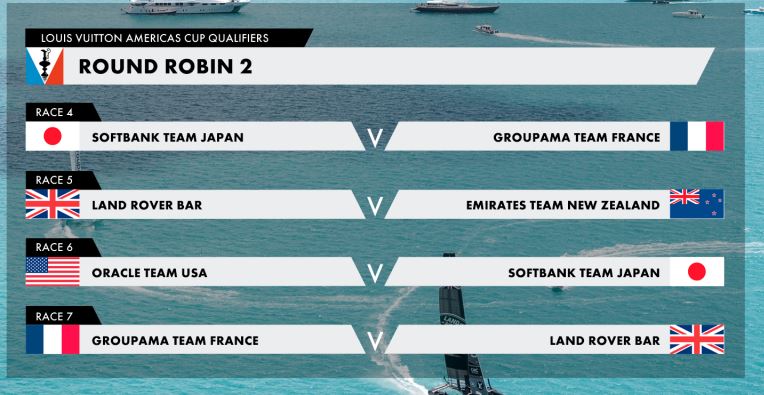 Cover image: © ACEA 2017 / Photo Ricardo Pinto