SpinSheet Exclusive With Terry Hutchinson
Annapolis native Terry Hutchinson talks frankly about what went wrong with American Magic's America's Cup campaign and what might be in store down the road.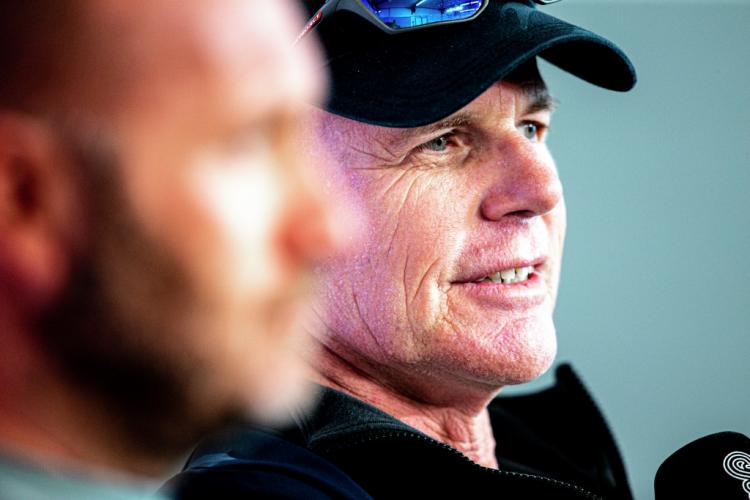 Jaw set. Words carefully guarded. American Magic skipper and Annapolis native gives credit to his team for "accomplishing the impossible"…getting the severely damaged boat back out on sailing after a disastrous capsize nearly sank the boat…and the Americans hopes for the America's Cup.
"It was a monumental effort to get the boat back on the water," Hutchinson told SpinSheet from his base in Auckland. "The easy thing would have been to say we're not going to be able to compete. That's not what this team is all about. Over the past three and a half years we're never taken the easy way. Hard work and dedication got us back on the water."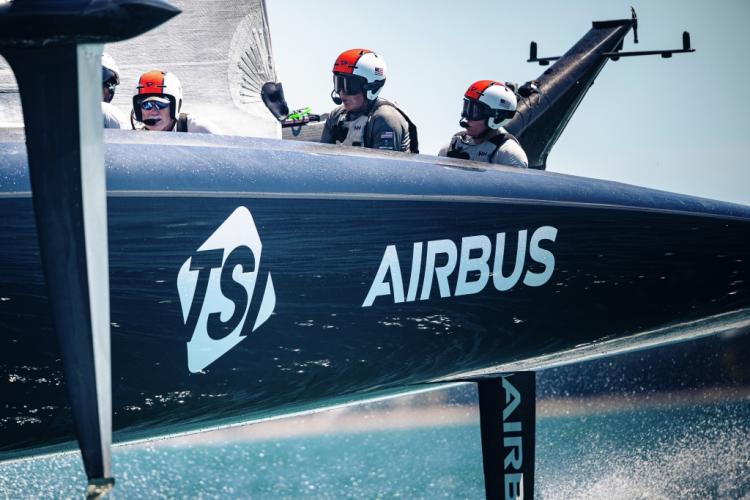 In assessing his teams loss to Italy's Team Luna Rossa Prada Pirelli where the American boat lost four match races in a row last weekend to cede the Prada Cup Semi-finals to the Italians,
Hutchinson was matter of fact in his remarks: "It doesn't take a rocket scientist to figure out the issue of the last races. That capsize set us back. Anytime you lose that much developmental time on the water to a team that is out there everyday getting better, you are at a decided disadvantage. Sailing a Laser or an AC 75, it's all about being on the water."
What the future holds for Team American Magic is uncertain. At last week's press conference after the Italians won the Prada Semi Finals, Hutchinson said he "hoped to be back in future America's Cup Challenges" while gesturing to the back of the press room where New York Yacht Club representatives were seated "but it's not up to me," he said with a laugh.
Hutchinson was equally guarded in yesterday's interview. "We are all still in a state of shock. We went into this with high expectations. We did not prepare for this. We have to pull back the layers and objectively move forward if we're fortunate enough to keep going and use the experience to make us better."
The America's Cup sailing community rallied to help get the American boat back on the water. Through the process, Hutchinson kept his team's spirits up with his "glass half full" philosophy. "There was never any doubt that we would be back out there competing," he said.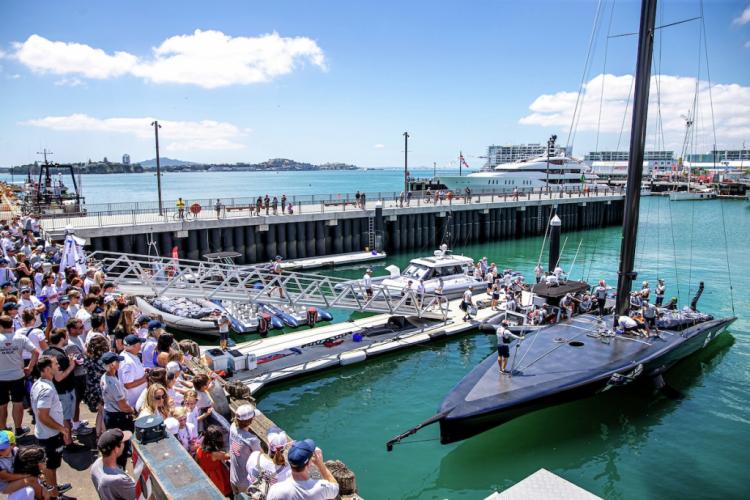 Through it all, Hutchinson's demeanor has been one of stoic calm, even when he and fellow teammates were knee deep in water as they battled to keep their boat, Patriot, from sinking below the waves. It is this grace under tremendous pressure that was again evidenced in this most recent SpinSheet interview.
"We have a balanced team of youth and season veterans. It's critical to be honest in our evaluations of the issues."
Hutchinson and some of his team will be on-site at the American Magic base for the next couple of weeks. In previous statements Hutchinson thanked the Annapolis sailing community for its outpouring of support for him and Team American Magic. "When you feel the love from your hometown, that means a lot."
He declined to pick a favorite either in the Prada Finals or in the America's Cup itself.
He anticipates that the AC 75 will be the boat competitors will sail in the next Cup. "I'm pretty sure Team New Zealand will want that to happen, the Brits as well. I don't know about the Italians. But the platform has shown itself to be an exciting one to watch and to sail."
Emirates Team New Zealand will start its defense of the Cup on March 6. Pundits put the Kiwis at 2-3:1 odds to retain the Auld Mug.
~By Craig Ligibel
Find more America's Cup coverage here.