AYC Gives ORC More Recognition
Three years after integrating the internationally recognized rating rule into many of its signature racing events, AYC is giving ORC more prominent recognition.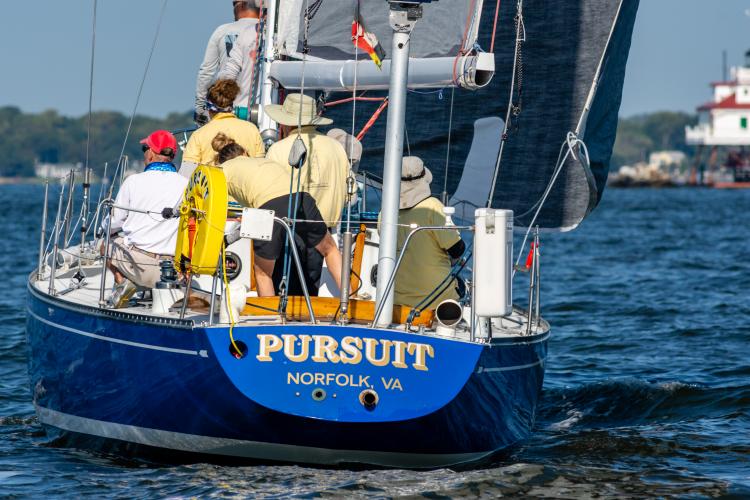 At the recommendation of the sailing committee and with the support of the commodore, AYC has unveiled several new initiatives that recognize the increased interest and success of the Offshore Racing Congress rule.
Commodore Jonathan Bartlett announces that ORC will now be offered as part of AYC's popular Wednesday Night Racing series beginning with the 2020 season. This action was taken at the request of Bobby Frey, longtime event chairman and Principal Race officer for WNR.
Frey intends to provide ORC and PHRF divisions and will allow the market to determine the number of classes for each.
"AYC has been using ORC for other events over the last few years with positive feedback from owners," Frey said. "Considering the growing satisfaction with ORC, we feel it is important to provide that opportunity as part of Wednesday Night Racing. I hope this move will further increase our handicap class participation."
ORC has also been adopted for the Annapolis Labor Day Regatta, which will be celebrating its seventh season in 2020. ORC will replace PHRF as the handicap rating rule for the ALDR, although organizers do anticipate including a PHRF Non-Spinnaker class.
Ben Capuco, AYC's member liaison for the ORC Class and the owner of Zuul, an Aerodyne 38, fully supports the move to ORC.
"I am really happy that AYC is embracing the rule. It's going to generate racing that is more fair, and as the fleet of competitors gets used to the rule, participation is going to increase. As light, high performance boats with asymmetric spinnakers have become more popular, the ability for other rules to fairly rate those boats against more traditional designs is almost impossible"
AYC also announces that an overall ORC season champion will be recognized and presented with a prestigious trophy. AYC will rededicate the America Trophy for this special purpose. It will henceforth be awarded to the top scoring boat competing in ORC at the club's four annually run signature regattas: Spring Race to Oxford, Annual Regatta, Race to Solomons, and Fall Series.
The America Trophy was donated to the club by renowned yachtsman Al Van Metre, who campaigned a series of grand prix racing boats including Running Tide.
"This is one of our finest trophies currently not in use," Commodore Bartlett said. "We felt creating a season-long ORC champion would return the America Trophy to its proper significance."