Posted September 20, 2017
Another successful race is in the books after the ninth running of the Hampton Roads Sunfish Challenge & Dinghy Distance Race September 16. There were 95 boats registered, with 78 starting the race in eight- to 10-knot steady winds. With a few breakdowns and tows by the 10 safety boats, 68 skippers finished the race.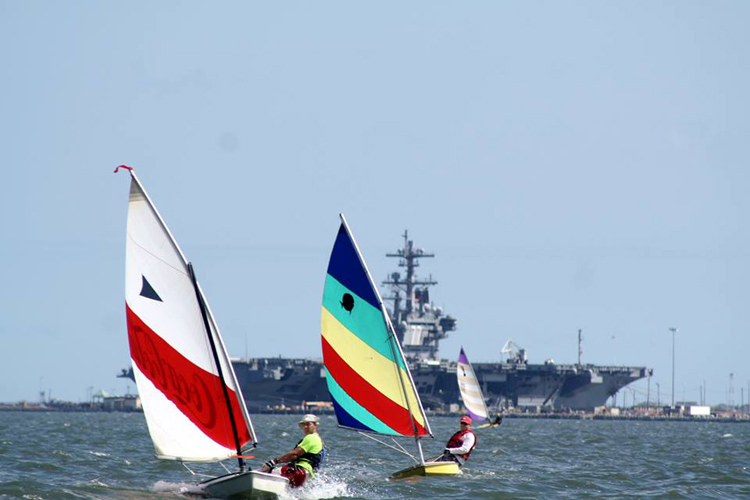 This year the reconstituted Hampton Roads Comet Fleet debuted at the Sunfish Challenge, with five boats on the start line. In the Sunfish Racing Fleet, Bert Sanford of Norfolk, bested the highly competitive fleet for the sixth consecutive year, just barely holding off Diana Paiva of Raleigh, NC, at the finish line. But what makes this event stand out from most other regattas isn't the fleet starts and finishes, it's the unique human stories that occur every year.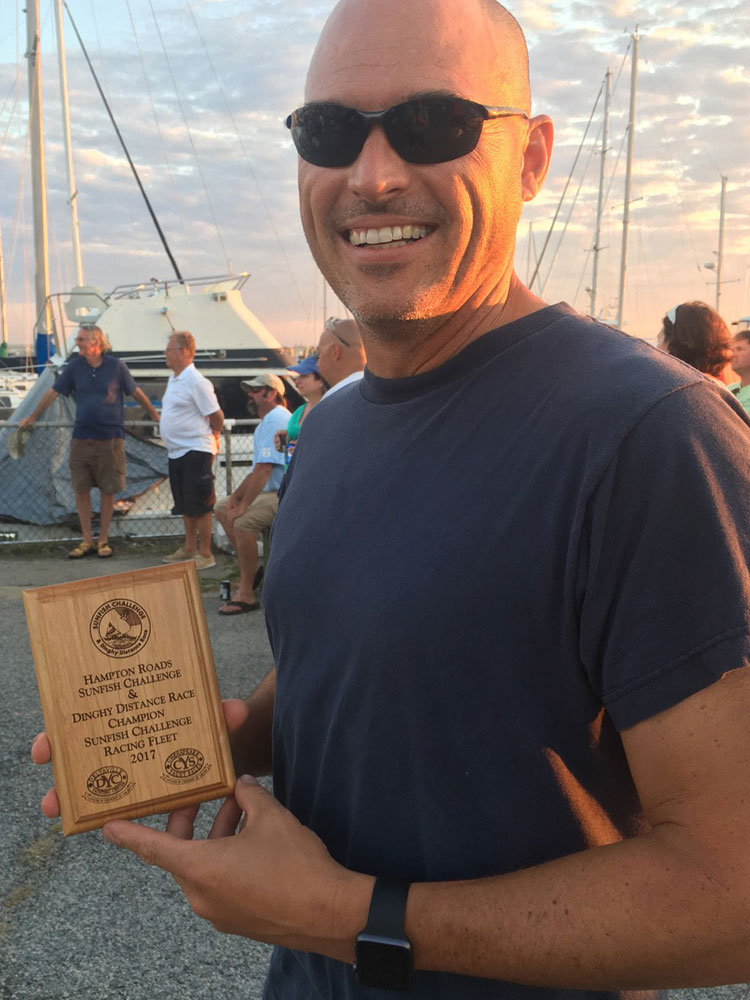 Every year at the Hampton Roads Sunfish Challenge there is something that stands out. In years past, Rob Suhay won the overall championship just a year after setting the Guinness Book of World Records for longest distance sailed in a dinghy. In 2015 Peter Patnaude unknowingly won the Tyler Patnaude Memorial Award (awarded to the first place finisher in the Sunfish Recreation Fleet) just as his son had done two years prior. This year stood out just like in years past.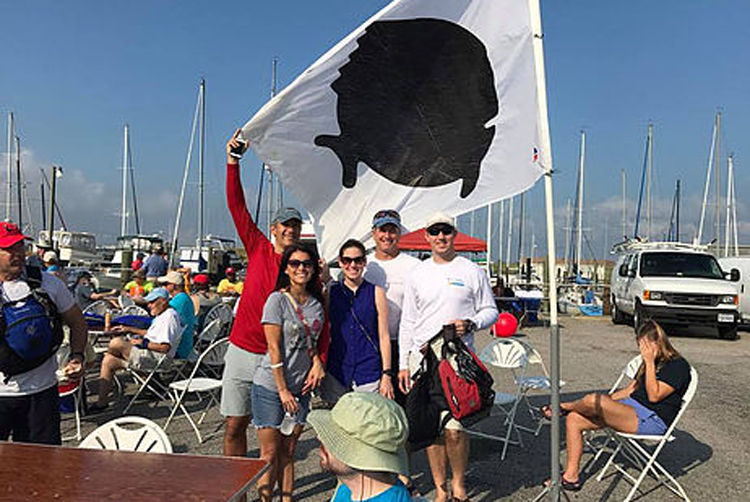 In 2011, Daniel Resio, 16 years old at the time, won the inaugural Sunfish Fleet Perpetual Award, which goes to the overall winner of the Sunfish Recreation. And in 2017 his younger brother Alex Resio, himself 16 years old, won the same award, this time being presented to him by Peter and Yvonne Patnaude, Tyler's parents. These moments make clear just how impactful sailing can be on our interpersonal interactions.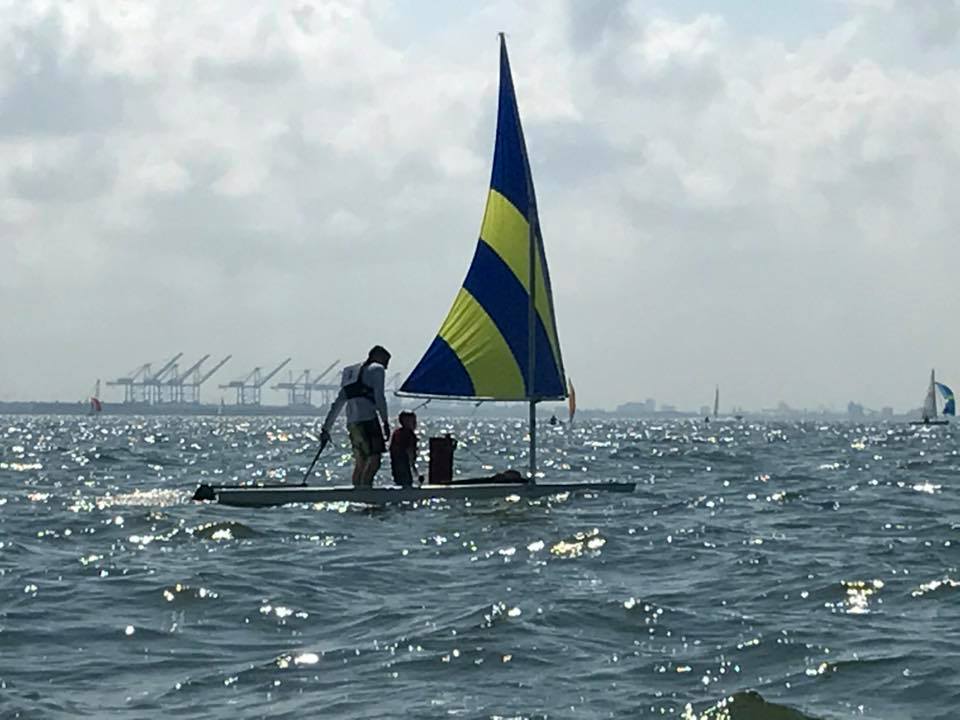 In the Sunfish Tandem fleet, Amelon Rule and Sean Trudell, combined age of 16 years old, came in first place, just holding off the second-place father-son tandem of Ethan and Jack Rule, making the first and second place finishes a family affair. Collectively the family was awarded the Regatta Boat of the Day.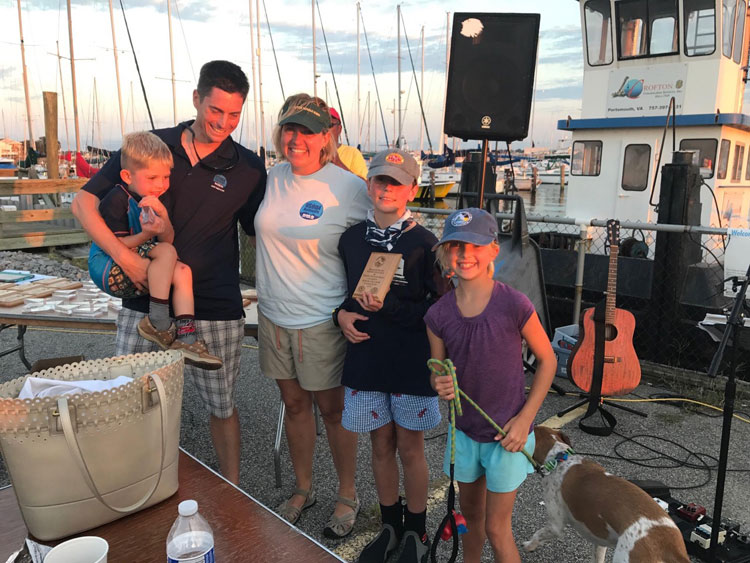 Other unique awards that were presented at the post race party included the Furthest Distance Traveled Award, which was given to Wes Cheney, who trekked down from Skagway, Alaska to race in the Sunfish Recreation Fleet!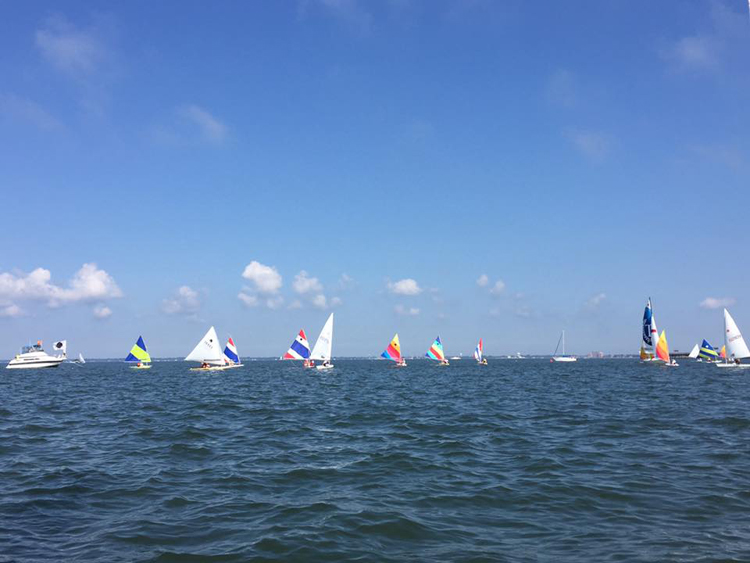 All in all, another successful Hampton Roads Sunfish Challenge & Dinghy Distance Race! Full race results may be found here.
by Jonathan Romero