Posted September 20, 2017
Bangor Packet Dominates J/24 Worlds on Day Two: While major storms continue to batter coastal regions of North America, fickle breeze was the theme of the opening day at the driveHG.ca J/24 World Championship in Mississauga, Ontario, Canada.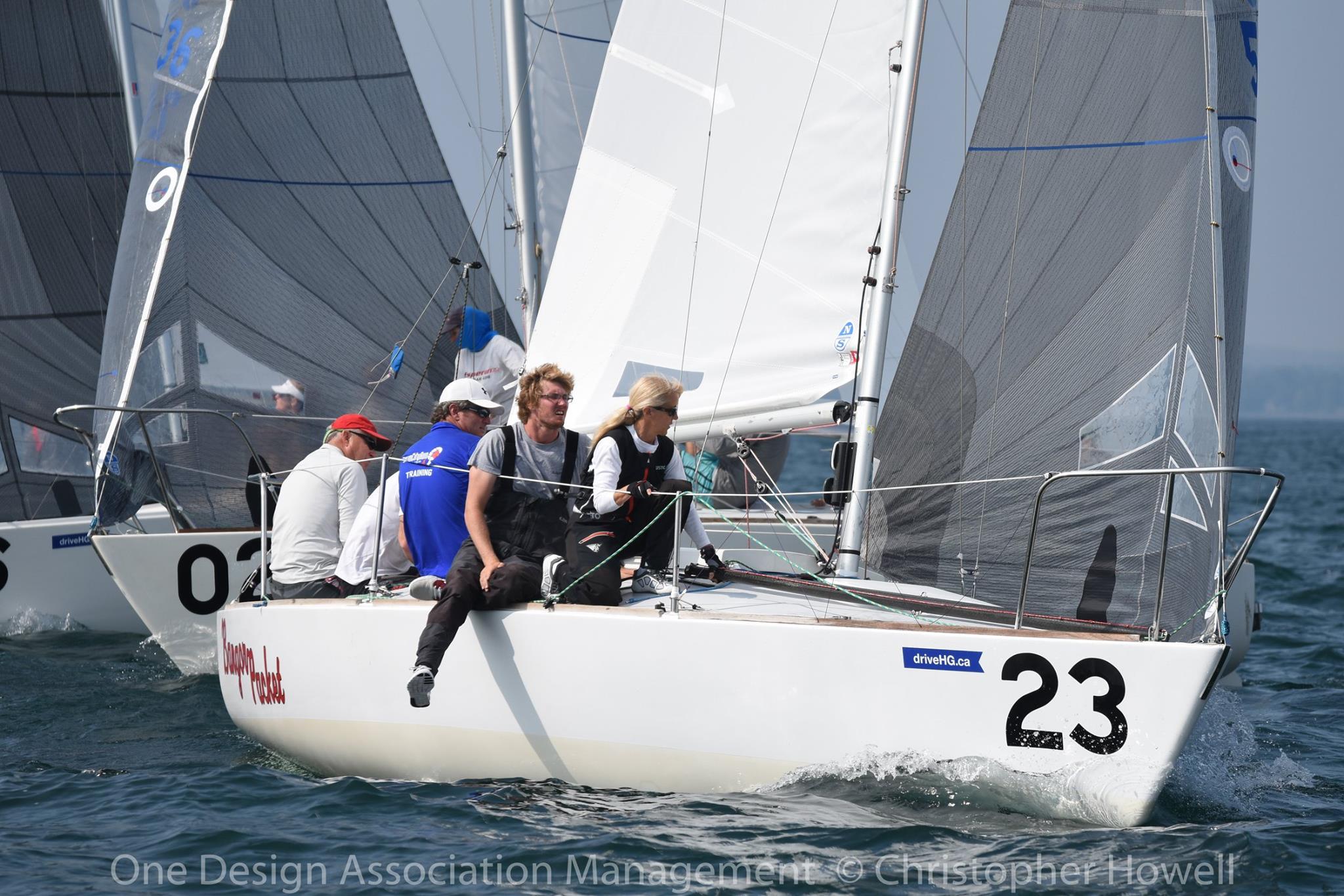 Yesterday, Sixty-three teams from Argentina, Canada, Germany, Great Britain, Ireland, Japan, Korea, Mexico, Peru and the USA endured winds around 6 knots to complete two races. Tony Parker's Bangor Packet (BOW 23) and James Freedman's Miss Conduct were tied on points at 9, with Parker holding that tie-breaker by way of a 7,2 on Tuesday (Freedman earned a 4,5) for the early advantage. David Klatt's Jaded and Mark Laura's Baba Louie sit tied at 21 for third and fourth place, respectively.
Parker and team continued their winning streak on Wednesday, and four races into the event, they lead by 26 points.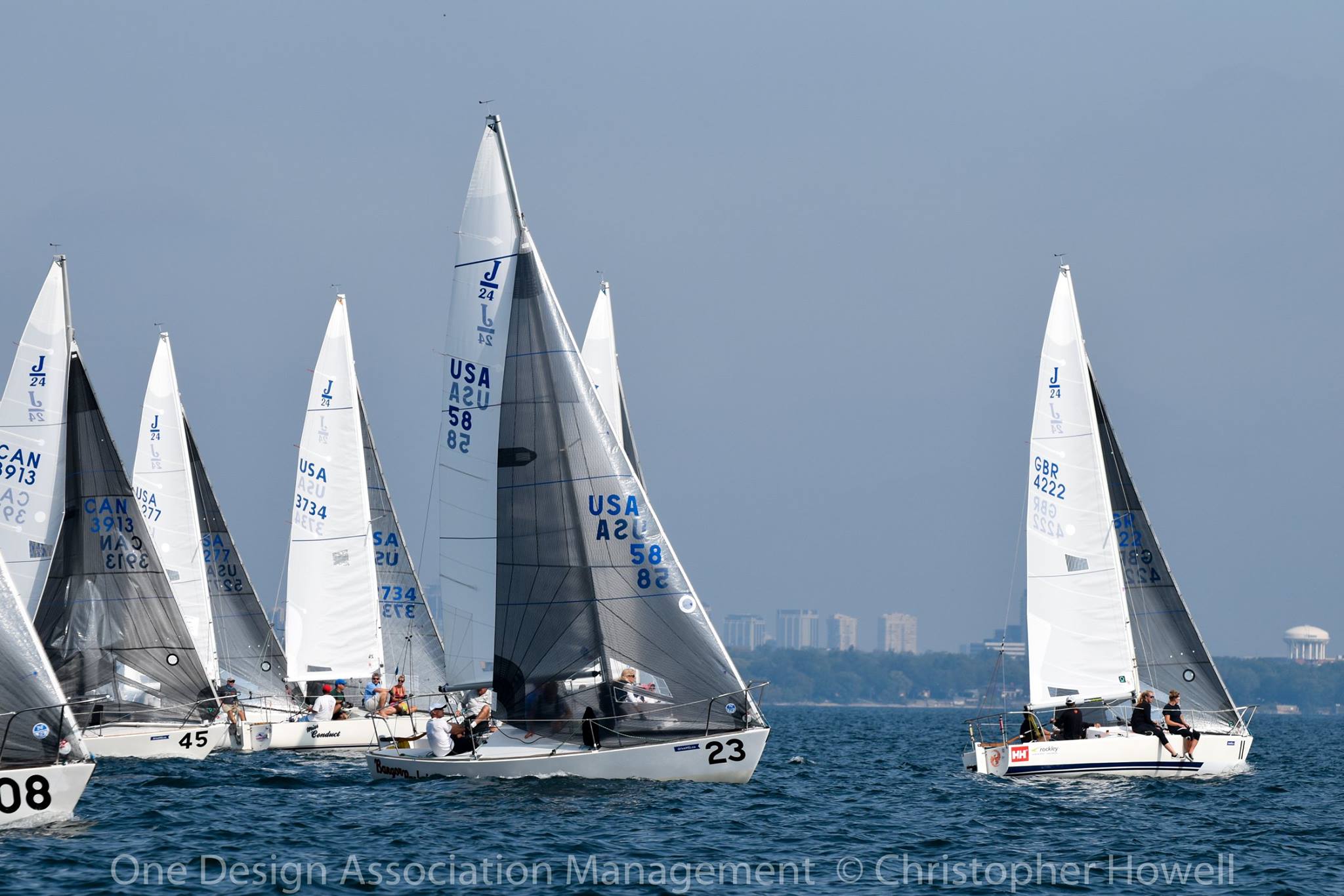 The International J/24 Class Association and the Port Credit Yacht Club of Mississauga, Canada, will be hosting the 2017 driveHG.ca J/24 World Championship through September 23. The J/24 is an international One-Design keelboat class and the most popular racing keelboat in the world with over 5480 boats being sailed in 165 fleets and 110 countries. The international J/24 Class Association is mandated to encourage, promote and develop amateur sailing world wide.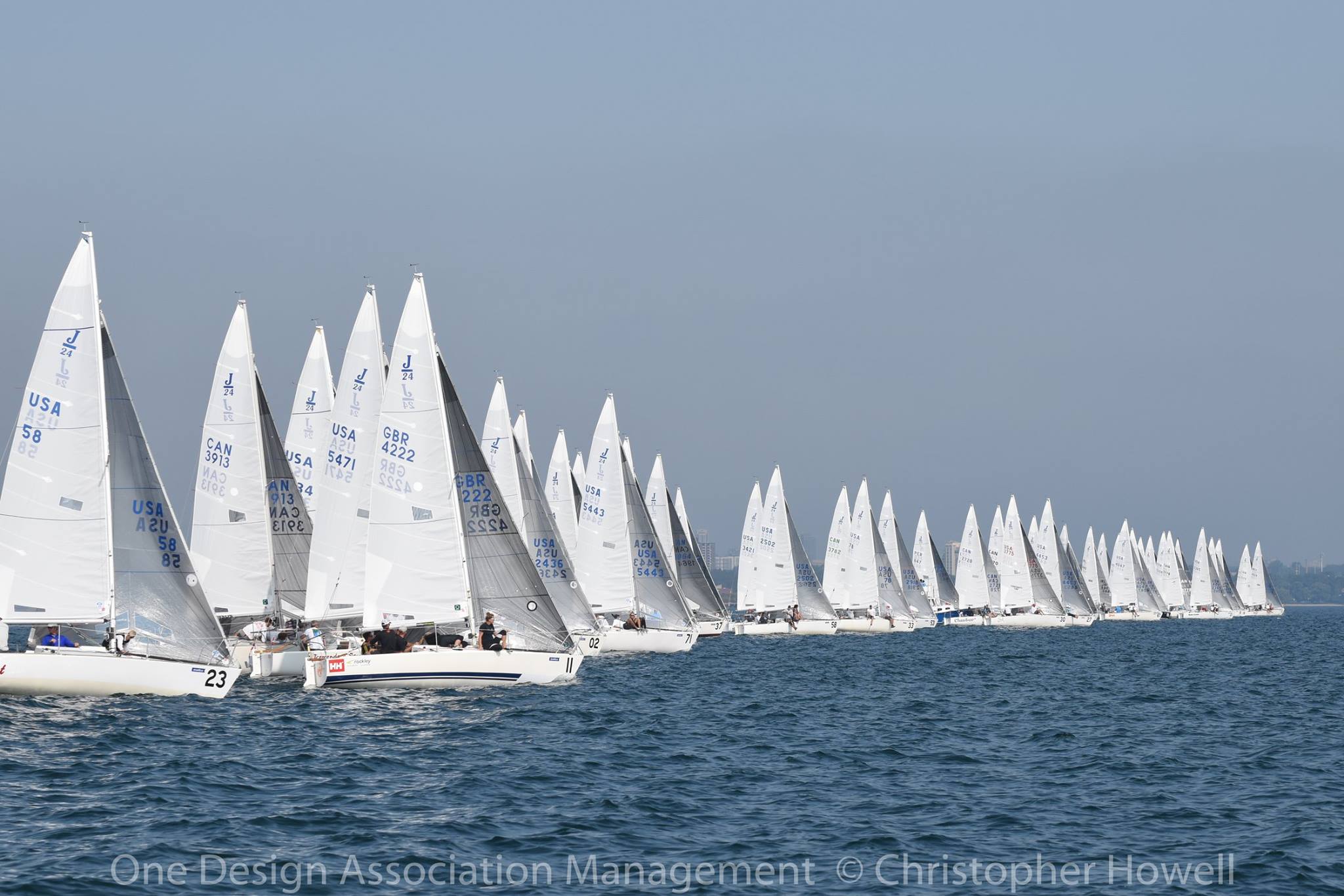 Through the week long J/24 racing event, competitors have five days of racing held on Lake Ontario's western waterfront. Sixty-three teams, involving at least 400 top racing yachtsmen and yachtswomen are expected to compete in the challenging ten-race series. Competitors will be provided with meals and entertainment at various events and times, with the help of our kind sponsors like our title sponsor The Humberview Group (driveHG.ca, one of Canada's largest automotive dealership groups), The Crooked Cue – Mississauga, and Humberview Motorsports (a premium luxury & sports used car dealership), amongst others.
Racing continues through Saturday from Port Credit Yacht Club. Complete J/24 Worlds results may be found here.