Find Solomons Current Charts Here for the Screwpile 2019
Weather Routing, Inc (WRI) has offered current charts for the Screwpile Lighthouse Challenge for many years now. When you get to the WRI page, look below the chart for the arrows so that you can click through and see current direction by hour. Note that the charts can only go out 48 hours in advance. Check in at this link each morning to find updated charts.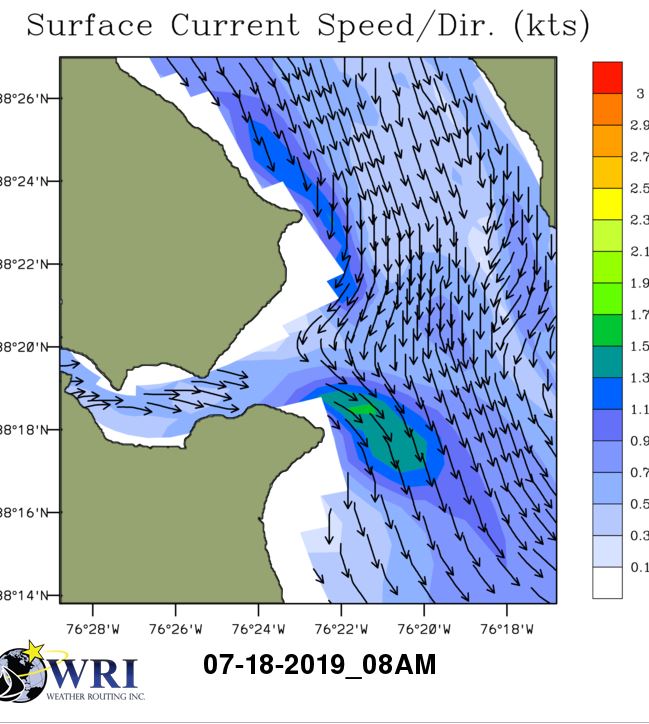 Current charts for Solomons will be updated daily throughout the 2019 Screwpile here. Sail Fast, Screwpilers!