Ahoy Women of the Chesapeake
Chesapeake women, pull together a team and head to Herring Bay for their annual Women's Regatta on June 15th, 2019. The Herrington Harbour Sailing Association Women's Regatta is a great local opportunity for women to learn, sail, and compete one-on-one right in Herring Bay. The goal is to bring together women sailors in a competitive regatta with an emphasis on fun.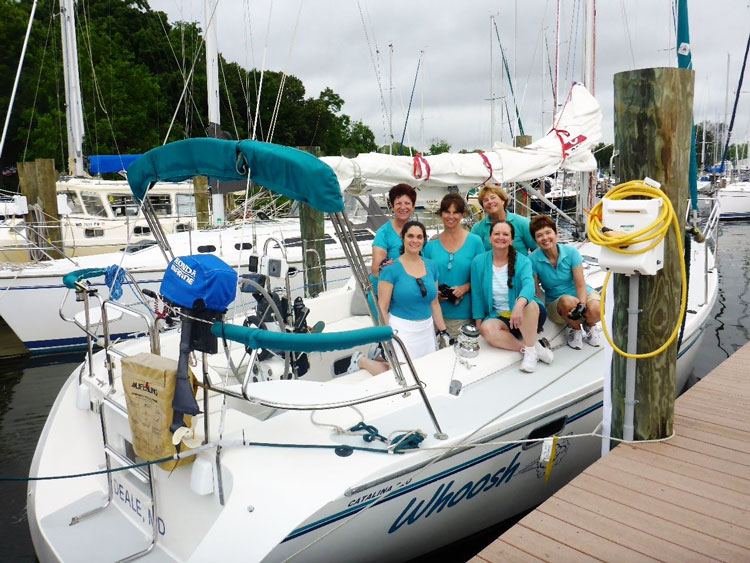 Entries:
The regatta is open to both HHSA and non-HHSA members, sailing on keel boats with all-female crews. It's a series of up to three races on a variety of courses that will utilize government marks, HHSA racing marks, and drop marks. There will be both spinnaker and non-spinnaker classes. Post-race party will follow.
Rendezvous:
Skippers meeting will be held at 0900 on June 15 at the Herrington Harbour North Slip Holders patio near Dock C. Rendezvous on the water by 1000 in Herring Bay.
Registration & Deadlines:
No fee to participate, skippers required to register by June 13th, 2019. Register at: www.hhsa.org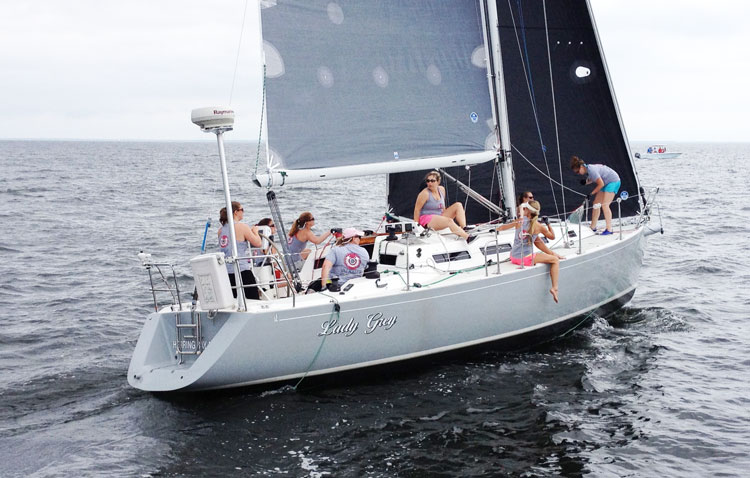 This is now the premier women's regatta on the Chesapeake! For more information email [email protected]