IC Fleet Hosts Mid-Winters and Irish Wake To Bid Farewell to a Beloved Tradition: With their ever-shrinking InterClub (IC) fleet and annual Mid-Winter Championship Regatta, Severn Sailing Association (SSA) members had two choices: to go out with a whimper or a blowout party. They chose an Irish Wake, and everyone who's ever sailed in the IC fleet is welcome to join the racing January 27-28 or the Saturday night party (7 p.m.!) to swap stories, toast the fleet, and celebrate the last Mid-Winters.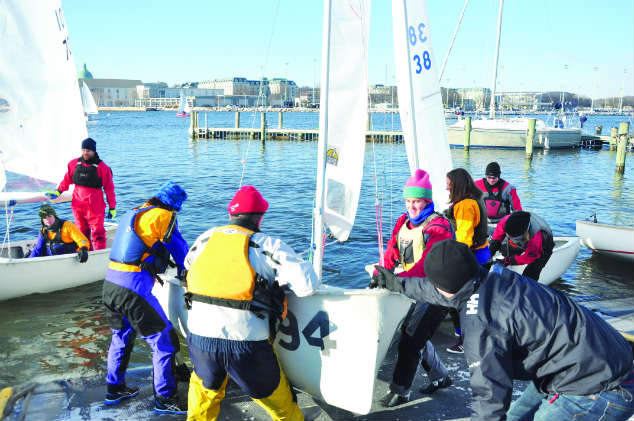 The 12-foot IC isn't known as the driest or most comfortable dinghy to race on, but it has remained popular as a frostbite racing boat from Annapolis northward to Massachusetts, with an active fleet remaining in its birthplace in Larchmont, NY. If you visit the IC fleet website, the tagline reads: "Neither rain, nor snow, nor cold of day…"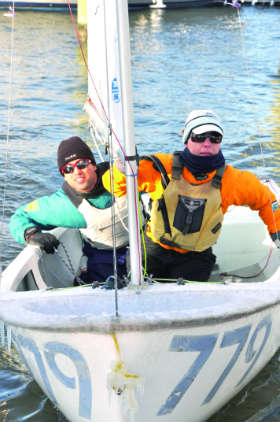 For this year's Mid-Winters, as always, visiting sailors are welcome from out of town; limited homestays are available on a first-come, first-served basis (contact Alex Pline for housing inquiries). As well as collegiate-style racing, with A and B teams with separate skippers and crew members, there will be a continental breakfast each day and prizes for everyone in addition to Saturday night fun.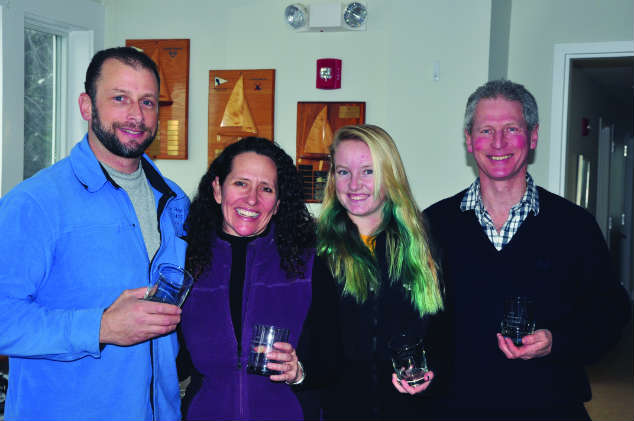 Regatta chair Jesse Falsone says: "With the Annapolis IC fleet basically dead, we decided that we would not go quietly. Our Midwinters was always knows as a fun regatta and a great party, so we plan to go out on top by holding one last Mid-Winters here and officially handing off the regatta to Larchmont Yacht Club (where the smart folks know that frostbiting an IC is much more fun than a Laser!)."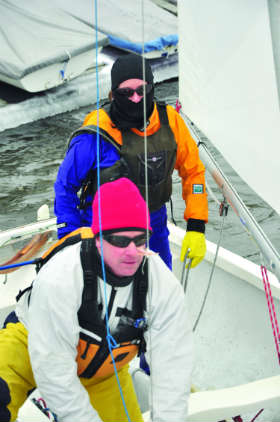 "Having done an exceptional job as a fleet with managing our finances, we have accrued enough funding to run a nearly free regatta and throw a great party. We are therefore extending an open invitation to all those folks who participated in this event over the years to come to the party, have an Irish whiskey, sing some songs, and celebrate all the great sailing and friendships."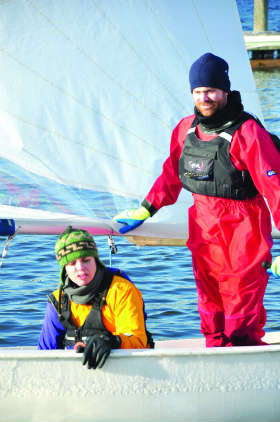 We know a bunch of Annapolis sailors who've joined the fun in the IC fleet over the years—including SpinSheet's publisher Mary Ewenson who while wearing a dry suit met her husband by the keg 20 years ago! We'll see you at the IC Irish Wake January 27 at 7 p.m.. Spread the word. To learn more, contact Jesse F and learn more about SSA here.