America's Cup Regatta 2021 Starts With a Bang!
Both teams claim hard fought victories... After four years of planning, hundreds of thousands of manhours, and countless millions of dollars spent in boat design, building, transport, crew salaries and stipends, the 36th edition of the America's Cup kicked off with a flourish yesterday on Auckland's Hauraki Gulf Course "E."
Finally, the months of speculation were laid to rest as both teams sailed credible races in which the team that led at the start… led at the end.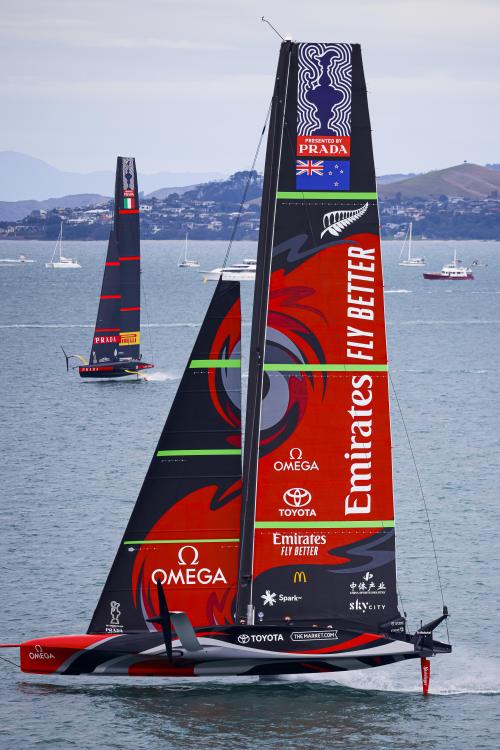 Before the racing commenced, controversy swirled and tongues wagged about a radical "bat wing" extension the Kiwis were said to be developing. Would the Kiwis mimic Team Luna Rossa Prada Pirelli and employ a dual helmsman approach? How about the Team New Zealand Code Zero light wind sail? And were the boys in Black that much faster than the Italians who had 18 more races under their belt?
In the end, it was a clean-shaven Peter Burling dueling it out against cool-as-ice Jimmy Spithill in a series of unconventional starts that saw both boats head deep off the line and then turn upwind to race to the start. Burling and company won the first encounter.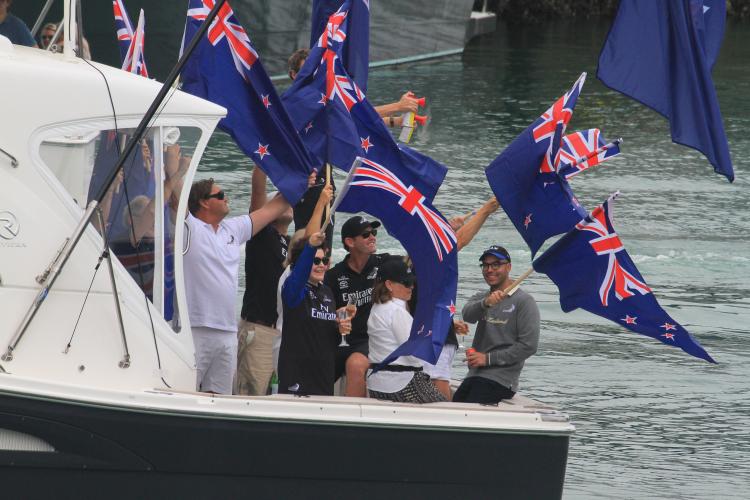 Spithill and the Italians won the second, although Team New Zealand made of race of it the end, cutting Luna Rossa's lead in half as the Red Boat closed on the finish line. The AC75s put on quite a show for the spectator fleet estimated in excess of 5000 boats.
Despite Level 2 Covid restrictions, fans crammed every inch of deck space to cheer on the home team. Kiwi flags and banners flapped in the breeze. Champaign corks popped. Old men cried. And young boys frolicked in the water.
On shore it was much the same story as America's Cup Village eateries were packed to Covid capacity with big screen TVs scattered around the patrols providing unlimited sightlines to the goings on 5 miles away.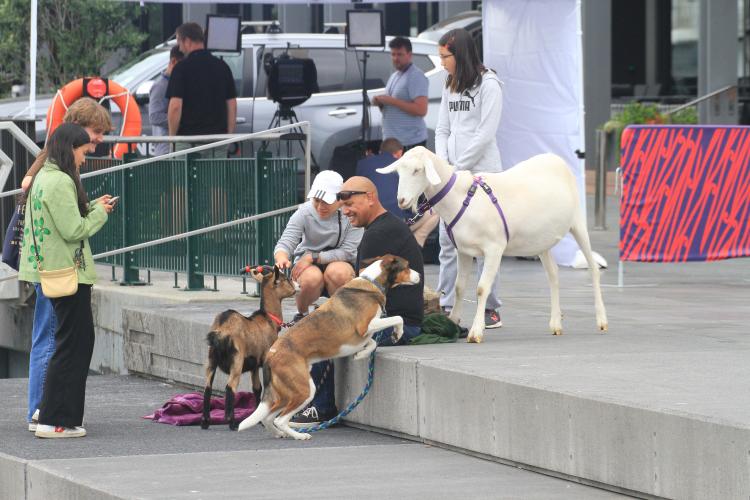 There were elements of the bizarre. The Mumms Champaign kiosk was all but deserted. The giant viewing screens were blank, victims of Covid crowd restrictions. And a Kiwi with a dog and two goats sat at water's edge in anticipation of the team's return to base.
A couple I was sitting with watched both races intently, she sipping on a chardonnay, he hoisting a local brew. Both were disappointed that the locals did not bring home two victories.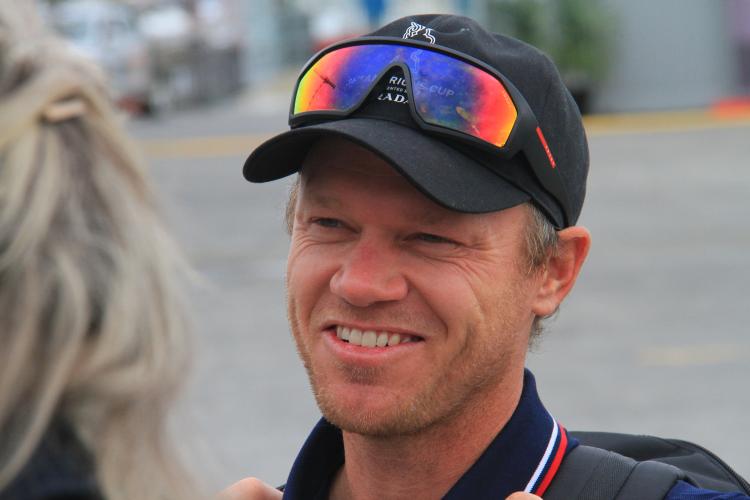 SpinSheet caught up with two-time America's Cup skipper and Olympic champion Australian Nathan Outteridge just before the racing kicked off.
"It's going to be a dogfight out there. I've trained with Peter and sailed against Jimmy. Tough competitors, both. Sure, I'd like to be out there mixing it up. But those two mates will put on quite a show."
Outteridge is the skipper and CEO of the Japanese entry in the high-octane Sail GP series of foiling catamarans due to kick off next month in Bermuda.
"These AC75s are incredible to watch. It's almost like the Kiwis designed their boat around Peter. He likes to sail on the edge. There's plenty of that here."

And so it's a waiting game that will develop over the next days of racing. Winds are forecast to be light for the weekend's matches, while Covid restrictions will likely be lifted allowing crowds to gather at on-shore vantage points and AC village venues. The mood among the Kiwi faithful is cautiously optimistic.
The high fives evident after the regatta's first victory was soon replaced with a steely jaw line as New Zealand's Team of 5 million settles in for what in all probability will be a long hard-fought battle to the end.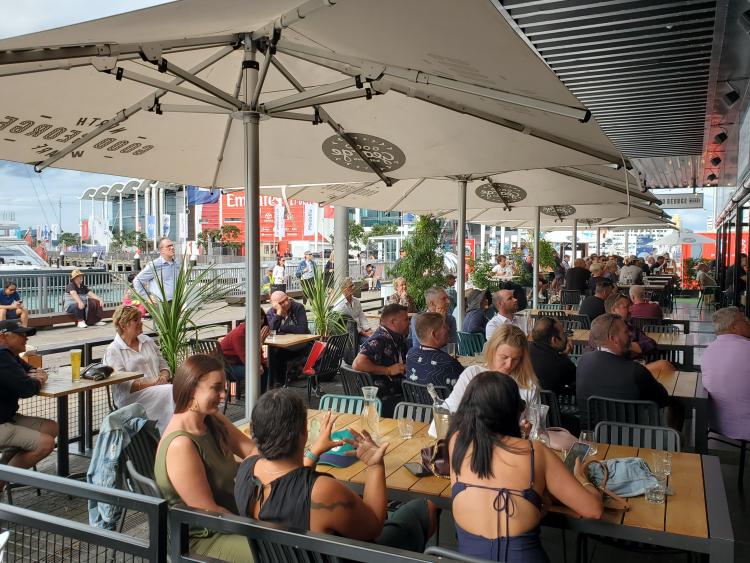 It should be noted that while the predominantly Kiwi crowd around the Team New Zealand base was somewhat restrained when Te Rehutai returned to base, a small and vocal group of Luna Rossa supporters could be heard all over the Village, shouting encouragement to their team and blasting air horns in anticipation of more victories to come.
Baring weather delays, racing will continue every day from Saturday, March 13 on until one team has amassed seven victories. Stay tuned. Lots of great racing yet to come.
~By Craig Ligibel
Find more America's Cup coverage here.