NASS Race to the Lighthouses September 12
We're getting used to the wait-and-see attitude of this crazy year, and what would become of the hugely popular Naval Academy Sailing Squadron (NASS) Race to Oxford September 12 was a question on many racers' minds, as it's always one of the biggest point-to-point sailboat races of the fall. How to host such a large event when it's not safe to have a bunch of racers gathering at one place on land? Great news—NASS has found a solution in the Race to the Lighthouses.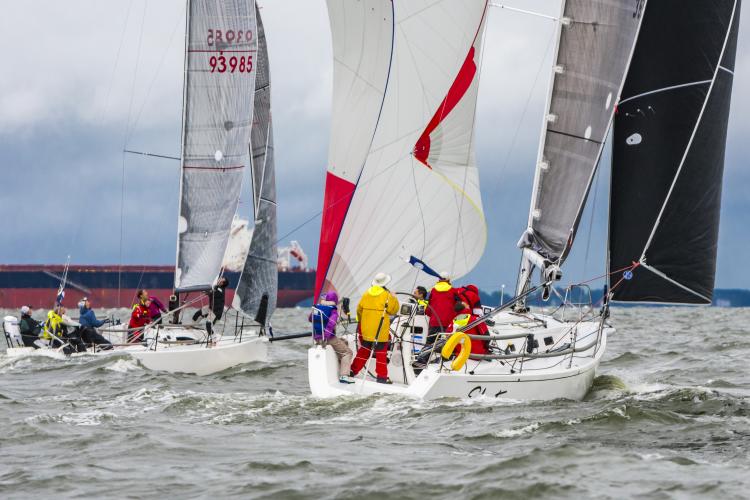 "On September 12 NASS will host the new Race to the Lighthouses on the Chesapeake Bay," writes Taran Teague. "Since the point-to-point NASS Annapolis to TAYC in Oxford was not able to be run this year, organizers Jahn Tihansky, Bruce Bingman, Tom Staler, and Teague pivoted to structure a 22 NM race in the Chesapeake using government marks for a race to Thomas Point, Bloody Point, and Sandy Point Lighthouses.
"Race organizers will send the fleet on a course to pass through the Chesapeake Bay Bridge either in a clockwise course direction or counter clockwise, depending winds and current. There will be two 'gate' locations on the course for spectating and/or shortening the race course. First warning is at 10 a.m. at R "2", with the finish in the Annapolis Harbor."
This race is open to boats of the following classes: Alberg 30, PHRF C, PHRF N, CRCA, J/30, J/105, PHRF B, PHRF A2, PHRF A1, PHRF A0, CHESSS, Multihull A, Multihull B, and ORC.
Protests shall be submitted by email to [email protected] within 2 hours of the protesting boat's finish. Protests hearings will be held at a time and date to be determined. Preliminary results will be posted on nassregattas.com and on Regatta Network. Trophies will be mailed.