Register Now for the Olivia Constants Team Race Event at SSA
The Olivia Constants Team Race Invitational will be held on Saturday July 24 and Sunday July 25 at the Severn Sailing Association (SSA) in the Eastport section of Annapolis. The race consists of two days of fun team racing and supports the Olivia Constants Foundation. Club dinghies will be provided to all competitors. Shoreside activities, food and beverages, and music are expected to be available throughout the weekend.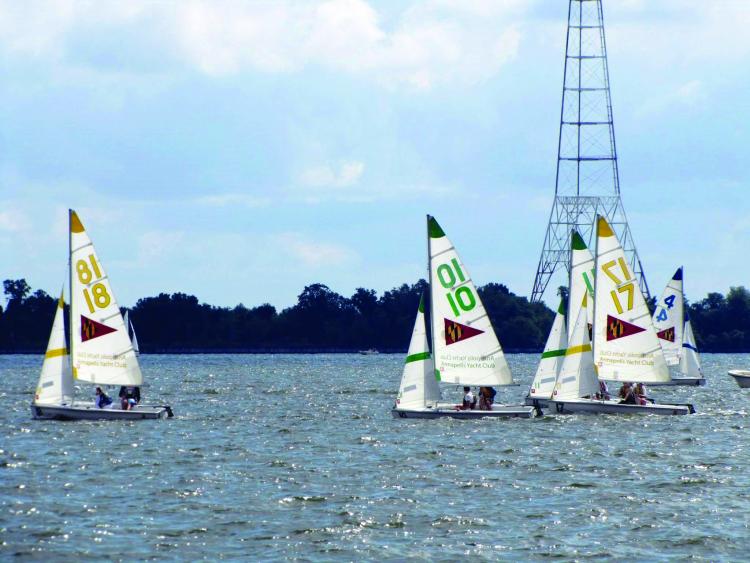 The Olivia Constants Foundation was founded in honor of Olivia Constants, a joyful and talented 14-year-old who died in a tragic sailing accident in 2011. The foundation, established by Olivia's parents, Steve and Dorothy Constants, seeks to share Olivia's sweet disposition, kindness, and love for others. Efforts are focused on three main areas: scholarships, grants, and volunteer work. Through these efforts, the foundation seeks to support and encourage individuals and organizations in their efforts to enhance the positive quality of individual, family, and community life. The fundraising invitational race was first held in 2013, so this will be its eighth annual running.
The two-day race uses a team-based format mostly found in college and high school sailing. It's a fast-paced format which requires skillful boat handling skills and rapid tactical decision making. Each team consists of two sailors, a skipper and crew. On the first day of the regatta, each team is paired with another team and races two against two. On the second day, the racing is three against three. Boats head to the dock after each race so other teams can compete, round-robin style. The teams try to achieve a winning combination of places—the lowest combined score wins. That's where team strategy comes in.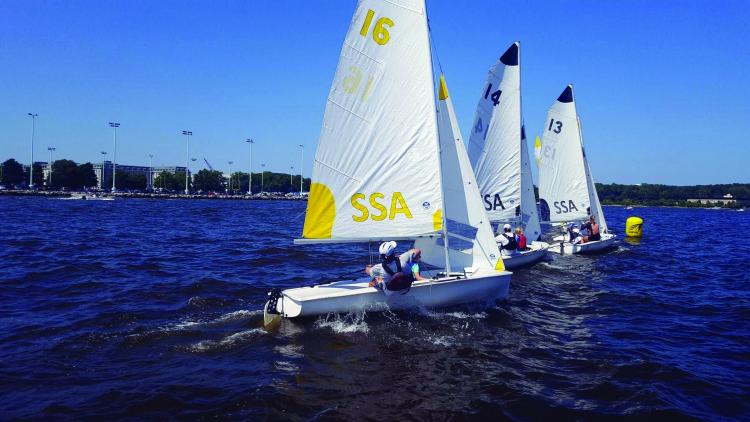 Team racing competitors have two main strategies. First, they can simply position their boat between the wind and the other team, blanketing their sails and slowing them down. Second, they can use the right of way rules to their advantage, forcing their opponent to change course or incur a penalty. Both these strategies begin before the start with all four or six boats performing an intricate and aggressive dance to try and gain the advantage. The Olivia Constants Team Race Invitational is one of the few events which uses the team racing format and is open to all.
The race has garnered national recognition. In 2014, US Sailing awarded the prestigious St. Petersburg Yacht Club Trophy for "excellence in race management" to SSA.
Between races, competitors have time to spend time ashore with friends and enjoy various activities and music. Food and beverages will be available from the snack bar and everyone is free to dine on the upper deck of the club which provides a panoramic view of the harbor.
Racing will be held off of SSA in the mouth of the Severn River. Eligibility is open to any two-person team, whether an adult or a junior or a combination thereof. Entry is $100 per team and a boat damage deposit is required. A presentation on team-racing rules and strategy will be held for interested competitors on Friday evening, July 23.
Come on down and give team racing a try! Come have fun and support a great charity. Learn more at severnsailing.org and oliviaconstants.org.